Hyundai reveals 2009 sales numbers
Hyundai Motor Company yesterday published their official Korean domestic and worldwide sales figures for the entire calendar year (CY) of 2009, in addition to that of December 2009.
Year-on-year, December 2009 sees a 34.4% increase in overall sales compared to December 2008. While overseas sales rose by 23.4%, tax benefits from the Korean government to spur purchases of new cars saw an astonishing 82.2% year-on-year growth for their domestic market.
Also fuelling their growth is strong sales of their SUV models, which in overseas markets, outnumber the sale of Hyundai passenger cars.
Effects of the aforementioned tax incentives from the Korean government were also obvious when overall sales figures for the year are analysed. Whereas overseas sales grew by a modest 8.7%, domestic sales went up by 23.1%. Exports went down by 17.1%, but that's because Hyundai's overseas plants are gradually taking over manufacturing operations for international markets.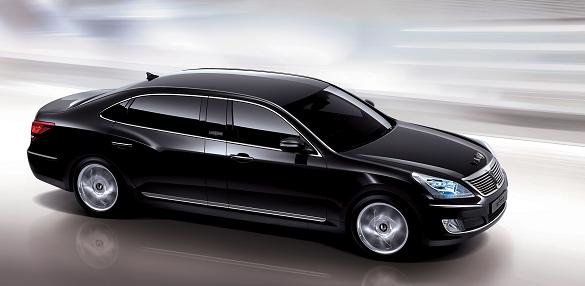 Hyundai Equus
From total global sales of 2.78 million cars in 2008, things went up by 11.6% to 3.11 million for 2009, marking the first time that the company's year sales crossed the 3-million-cars threshold.
KON