VW to unveil ultra-efficient trio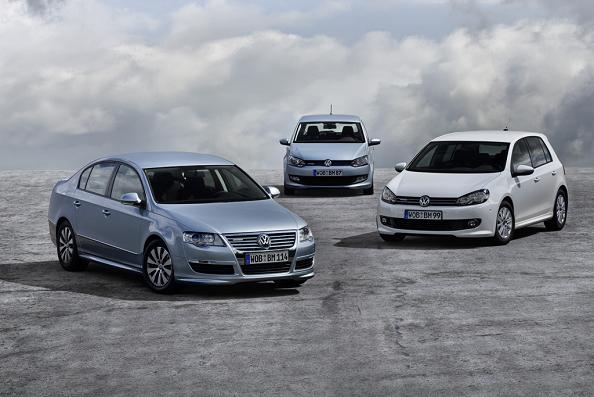 Blue seems to be the latest craze word amongst car manufacturers these days. It is now beginning to overtake green as the colour of choice to represent environmental friendliness. Hyundai has Blue Drive, while Mercedes slaps the BlueEFFICIENCY badge on every other new model. On the latest Prius, the Toyota badge is accentuated by shades of blue around its perimeter. Of course, we are not forgetting that Autoworld has been using a blue background since it was launched ten years ago.
Volkswagen's line of eco-friendly vehicles wear a badge called BlueMotion, and three more are set to join the lineup after their scheduled unveiling at the upcoming Frankfurt Motor Show. Essentially turbodiesel versions of the Polo, Golf and Passat, these vehicles have been tricked up by VW with various BlueMotion fuel and emission saving technologies and measures, such as Start-Stop, regenerative braking, low rolling resistance tyres, and longer gear ratios. They endow the said models with reasonably brisk performance, and astonishingly thrift consumption.
Polo BlueMotion
Let's start with the Polo. It's powered by what VW claims to be a 'high-tech 1.2-litre TDI'. But we are not interested in all the 'high-tech' talk. We want to hear the facts, and the Polo BlueMotion impresses here. It gives only double-digit horsepower figures, but you're likely to be forgiving of that as consumes only 3.3 litres of fuel per 100km, a 0.9 litre/100km reduction from the standard Polo TDI.
Based on these figures, its 45-litre fuel tank is projected to last a theoretical range of 1,363km. So, if you rack up an annual mileage equivalent to an annual German driver, said to be at 11,000km, you can theoretically make do with only eight visits to the petrol station in a year. Market debut of the Polo BlueMotion is slated for 2010.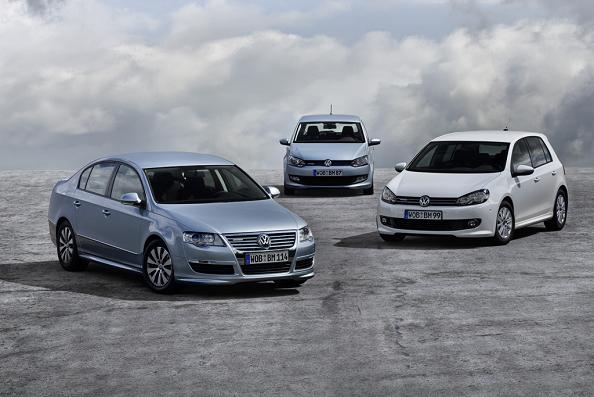 The VW BlueMotion trio: Passat, Polo and Golf.
Golf BlueMotion
If you find the Polo too small for your tastes, the Golf is available to meet your needs with a slight sacrifice in consumption levels. You do get a significantly higher output, with max power and torque rated at 103hp and 250Nm respectively. With these outputs, the 16-valve, four-cylinder TDI helps this version of the Golf to complete the century sprint in 11.3 seconds, en route to a 190kph top speed.
It's still fantastically economical too: 3.8 litres/100km is a consumption figure most of us would gladly live with. Filled to the brim, the 55-litre fuel tank would only dry up after driving an estimated 1,447km. European VW dealers will start selling the Golf BlueMotion before the end of autumn 2009.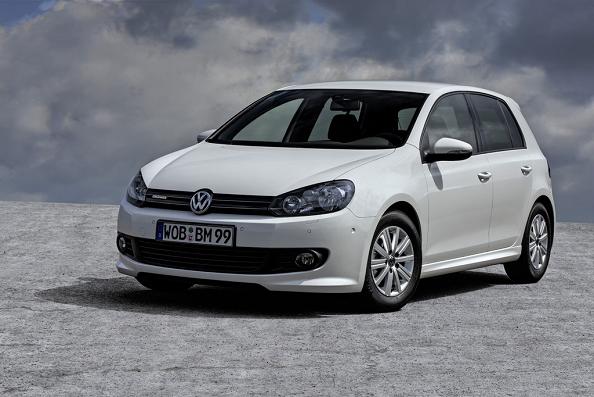 Golf BlueMotion
Passat BlueMotion
A first glance of the Passat BlueMotion does little to reveal its eco-friendly credentials. Its rims may look smallish and plain, but it is also kitted in an aggressive-looking R-Line bodykit. It hardly suggests the potential FC of 4.4 litres/100km. The same turbodiesel as the Golf BlueMotion naturally struggles a bit more with the Passat's increased size, but it's still good for a 12.5 second century sprint and 193kph top speed.
Available in saloon and estate form, European dealers will begin taking orders in early October, and then start delivering cars a month later.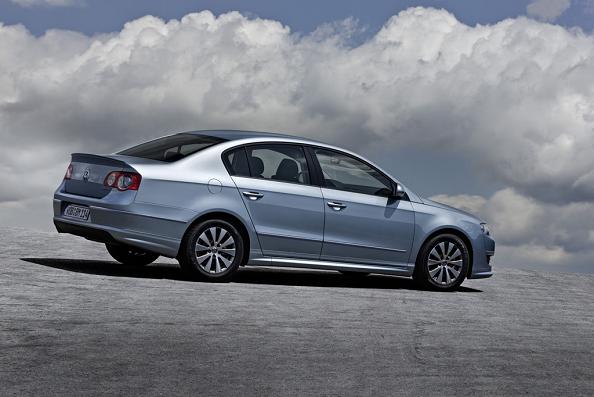 Passat BlueMotion