Proton Unveils Saga SE & Exora M/T at Hari Peneroka FELDA 2009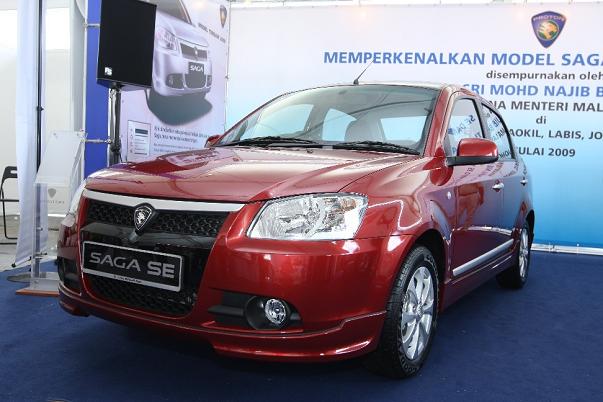 Proton has added new variants to the model range of the Saga and Exora respectively, with the introduction of the SE model for the Saga and the option of manual transmission for the Exora MPV. Both models were unveiled last week at FELDA Maokil in conjunction with the Hari Peneroka 2009 celebration in Proton's first ever product soft launch held outside Kuala Lumpur.
The Saga SE, said to be a premium and sporty variant of Proton's entry level model, is available in two colours Brilliant Red and Solid White. To distinguish it from the other Sagas, the SE comes with a full bodykit consisting of skirtings all round, rear spoiler and even a black-painted rear diffuser. The roof top is finished in black, as is a portion of the front bumper, to give the front-grille a massive one-piece look Audi-style – a minor modification already done by several existing Saga owners.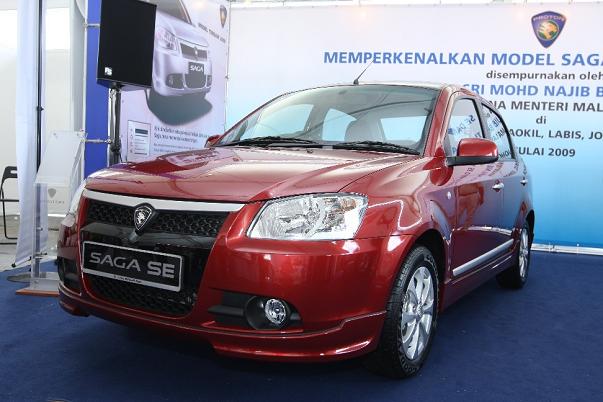 Proton Saga SE
Inside, the Saga SE gets full leather finish on the seats, door trim and steering wheel. You still get only two power windows, but the dashboard is now accentuated with dark chrome finished air-con vents. Speed and engine revs, meanwhile, are now presented in pearl white dials, and the CD player now comes also with MP3 capability. Getting all these extra goodies in your Saga SE sets you back by RM43k for the manual version and RM45.5k for the auto (both prices estimated).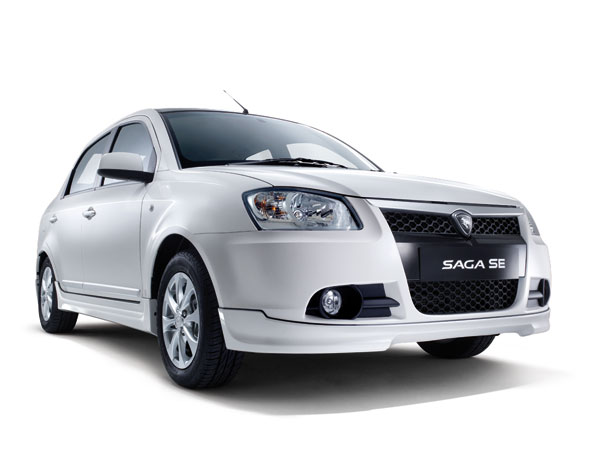 Saga SE Solid White
Since its launch, the Exora has received reasonably good reviews from the local press, who noted the new model's improved quality, above average ride & handling and also its generous kit count. What's also universally agreed is that the Campro CPS engine, despite being a strong performer on the Waja, Gen.2 and Neo, is helplessly overwhelmed by the Exora's 1,400kg+ kerb weight.
Word going around our forums is that Proton is developing a turbocharged version of the Campro to be fitted into the Exora sometime soon. However, until that arrives, buyers will have to consider the new manual version of the Exora if they want more power for the MPV. Available only in M-Line trim, the manual Exora retails at RM64,548 (with insurance) for solid paint with an additional RM450 charged for metallic paint.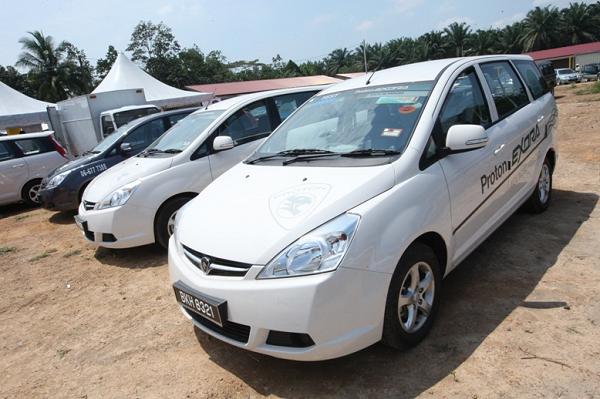 Exora manual available only in M-Line trim.
Proton's MD, Dato' Haji Syed Zainal Abidin Syed MohamedTahir said, "Both the new models unveiled today are now officially open for booking, with RM500 for the Saga SE and RM1,000 for the Exora MT. The two models will only however be available for sale at all Proton Edar and EON showrooms on 15 August onwards for the Saga SE and on 16 July onwards for the Exora MT."
KON