KDM gets updated Hyundai Accent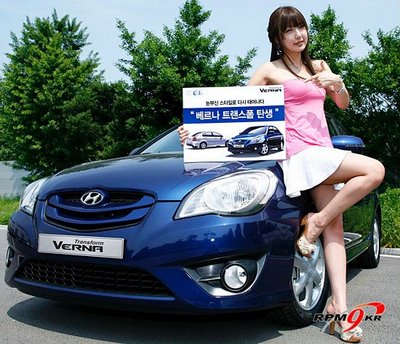 Popular entry-level sedan gets a mild mid-life facelift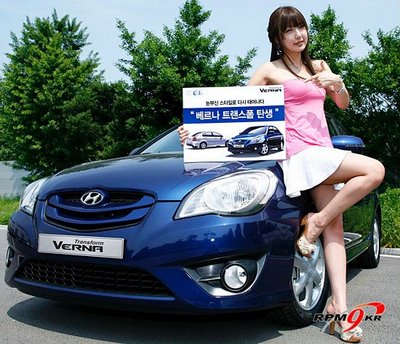 There is hardly any detail out on the newly facelifted Hyundai Accent. All we can see is that it has a new grille and lamp combo, reworked bumpers and rear end. Fancy chrome exhaust tip and a bit of new moulding and capping here and there.  Good enough for a mid-life facelift.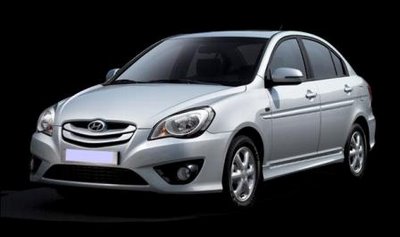 It is actually a fairly decent looking car m in an inoffensive kind of way so I am sure that the many  buyers who chose the current model wuld be happy to upgrade if they can afford it.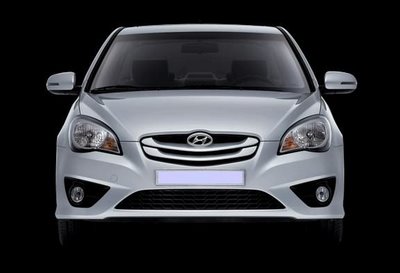 The front view is probably the most flattering.
Many changes were made to the interior and this is focused mainly on the dashboard design and functionality.
Apart from new colours and backlighting options, the car now gets improved USB and bluetooth connectivity and comes ready to mate with an i-pod.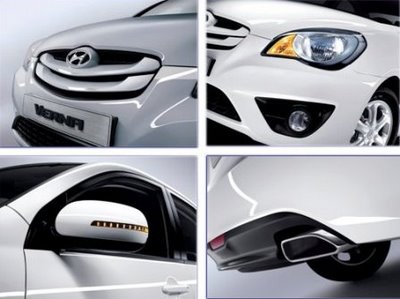 No word when or if the facelifted version will make it to our shores