Oil closing on USD60/barrel. Malaysian petrol price to be re-evaluated?
Oil price on the world market is about to breach USD60 per barrel again, for no apparent reason.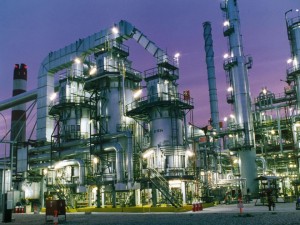 Global oil demand is slipping and oil inventory remains high while supply continues to overestimate consumer needs and yet oil price is creeping upwards.
Some say that big oil is slowly closing the taps to push up oil price but all the graphs show that demand is lower than supply so how can the price increase?
In the US, pump prices are rising even faster than oil prices, this depite sliding consumer confidence and demand.
So what is fair price for oil anyway?
given a free market, a fair price is the price you are willing to pay and that could be anything but it would definitely restrict demand.
According to industry watchers,, fair price for oil, given the current costs is around USD40 per barrel and even that gives big oil a healthy margin and by healthy of course we mean anything between 20 and 30 per cent, anything more than that is exorbitant while margins of more than 60 per cent is simply unreasonable and beyond that it should be made illegal
If oil breach USD60, keep a lookout for higher pump prices here because the current pump price was set based on USD60 or less and with monthly adjustments, we may see some play in the pump price.
Better take out that fuel saving tip book you have been keeping on the shelf.
for all the graphs tables and long version of the global oil situation, click HERE