New City Drives Up Honda Sales for Q1 2009
Just one month into the job, the new MD and CEO of Honda Malaysia, Mr Toru Takahashi, is left with no doubt on how massive a pair shoes he is filling in here. His predecessor, Mr Atsushi Fujimoto, signed off his reign in Malaysia by spearheading HM to a tremendous 46% quarter-on-quarter growth for the first quarter of 2009, despite a 10.5% shrink in market size.
Recently, Honda has announced sales figures for March 2009, which saw them sell 3,905 cars. That significant figure represented not only a 55% year-on-year increase from 2008, but also showed Honda capturing an impressive 10% share of the total industry volume (TIV).
"In view of the current market situation, it is truly a momentous experience for us to be reporting a series of vibrant results, in fact, from the beginning of the year. And for that, we have no one else to thank but our supportive customers," remarked Takahashi.
"At Honda, we constantly adhere to our principle of providing products of the highest quality at a reasonable price, which makes our products relevant to the market regardless of the surrounding circumstances. And we are pleased to learn that, given the circumstances, consumers are reconsidering their priorities when purchasing a car. Brand credibility and product reliability are more crucial now. They want to be assured that the car they buy today would not become a liability in the near future," he added.
The cornerstone of this success is none other than the new Honda City, launched December last year to critical acclaim, and now to commercial success. The new City accounted for 2,342 units sold that month, representing 60% of their sales volume. Customers looking to book their cars now will be joining a waiting list featuring no less than 4,000 names.
New City accounted for 60% of Honda Malaysia's total sales.
Meanwhile, the Honda Civic contributed 471 sales, with a further 1,500 customers waiting for their cars after the launch of the facelifted version. In response to the increased demand, Honda Malaysia's plant in Pagoh is working on full capacity, increasing production of both the City and the Civic.
Takahashi correctly remarked that it is a momentous experience to be reporting such impressive growth in sales despite a shrinking market. Honda has put in a lot of hardwork in their brandbuilding to ensure a loyal following from their customers, and they genuinely deserve a pat in the back for their efforts. The challenge for them now, is to sustain this success and keep it going.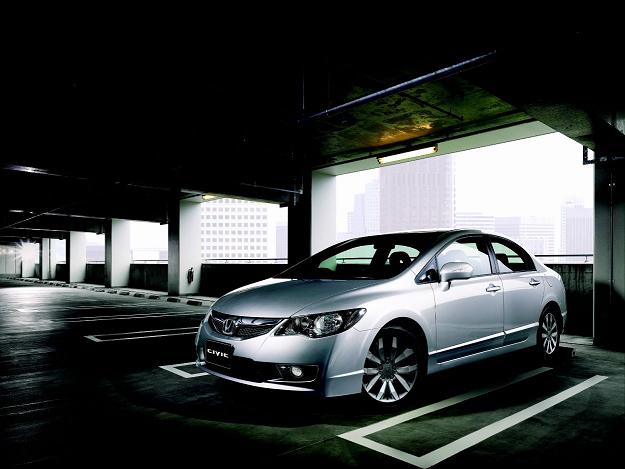 Facelifted Civic brings in 1,500 bookings.
| | |
| --- | --- |
| Model | Sales in March 2009 (unit) |
| City | 2,344 (2 units of 2nd Gen) |
| Civic | 471 |
| Accord | 479 |
| CR-V | 346 |
| Jazz | 111 |
| Stream | 112 |
| Civic Hybrid | 37 |
| Civic Type R | 3 |
| Odyssey | 2 |
| TOTAL | 3,905 |
Figure 1: Total sales breakdown by models for the month of March, 2009.