Fiat Group Getting Ready to Run Riot in Geneva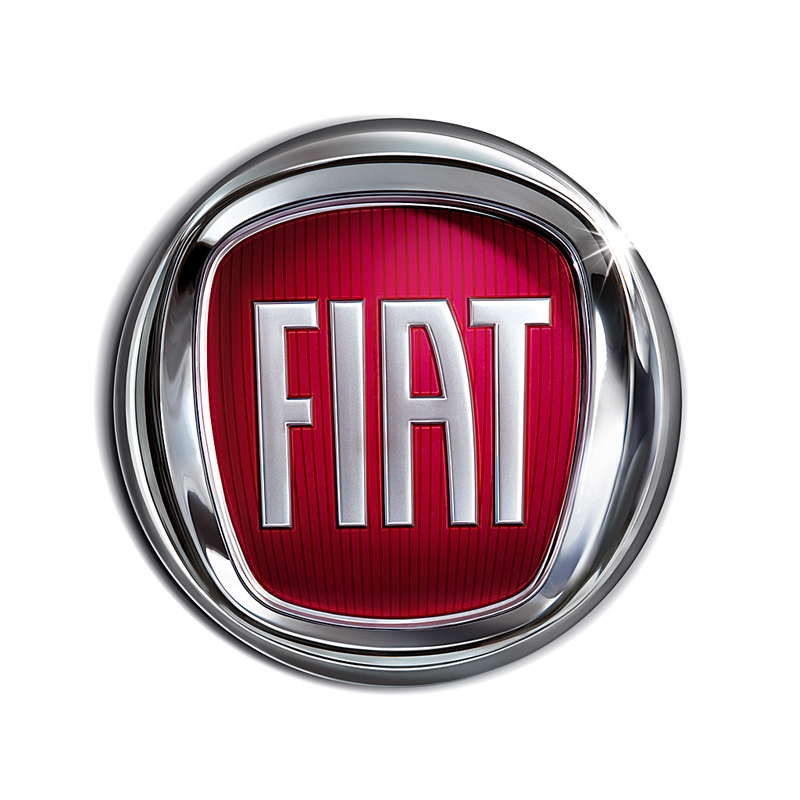 You can say many things about the Italians. You can accuse them of being corrupt, of being rude, of being racist and of a few other things; but you can't accuse them for being boring. They are not. When your country is home to Ferrari, Lamborghini and Monica Bellucci, you're not likely to grow up being a drab. Football aside, pretty much anything that the Italians touch tend to have a healthy dose of flair, beauty and passion injected into them.
That is why most car nuts will always have soft spots for Italian cars, even if they do break down 7 days a week. There is an inherent charm about them that melts your heart even though you know they are very flawed. This is why old Alfas are still being revered as classics, despite being unreliable rust buckets. This is also why Hyundai went out of its way to ensure the Matrix comes with a 'Designed by Pininfarina' badge.
Italians are nothing if not dramatic, and the folks who make up the Fiat Group Automobiles will have quite a few interesting cars on display in the Geneva Motor Show. Fiat themselves will be showcasing the 500C convertible, the environmentally friendly 500 PUR-O2, and a special edition "500 by DIESEL" . Its tuning division, Abarth, will have the 500 Abarth "Assetto Corse", 500 Abarth "esseesse" and Grande Punto Abarth "SuperSport."
Fiat's subsidiary companies, Lancia and Alfa Romeo, also have plenty to show. Among others, both will showcase new versions of their cars powered by a new EU5 complying 1,742cc engine producing 200hp. No word on what's planned for the other more illustrious members of the group though.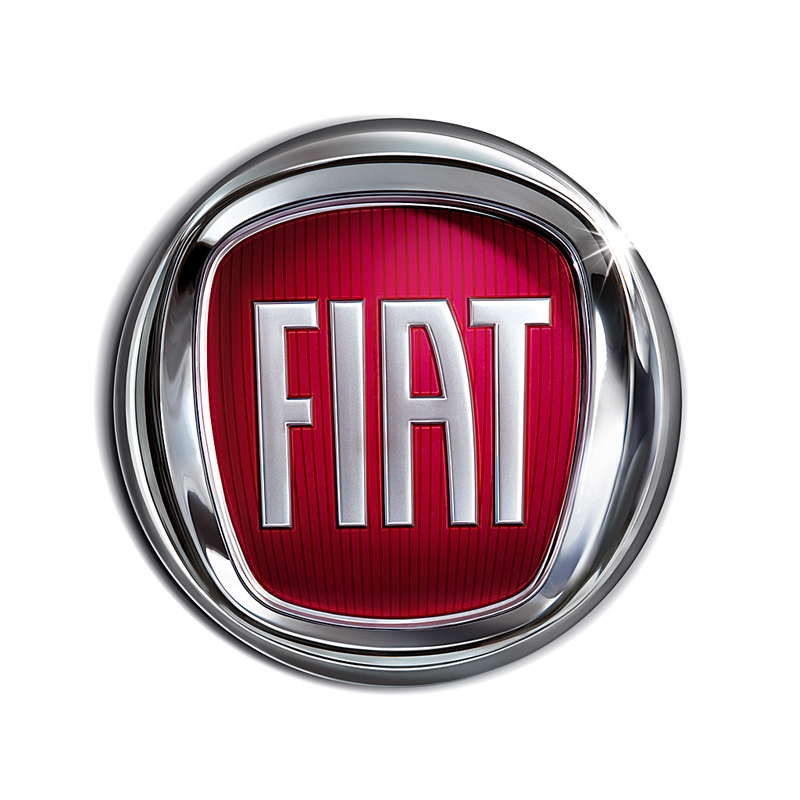 Fiat
Parent company Fiat's booth will be occupied by new versions of the high popular 500. For starters, they will be debuting the convertible version called the 500C. It will feature the same engine options with the basic 500, and will have a "Start&Stop" system that deactivates the engine when traction is not in demand. The structural design of the 500C sees the preservation of the B-pillar & C-pillar, with only the roof panel removed to accomodate the soft top, mounted on what Fiat calls a parallelogram hinge device.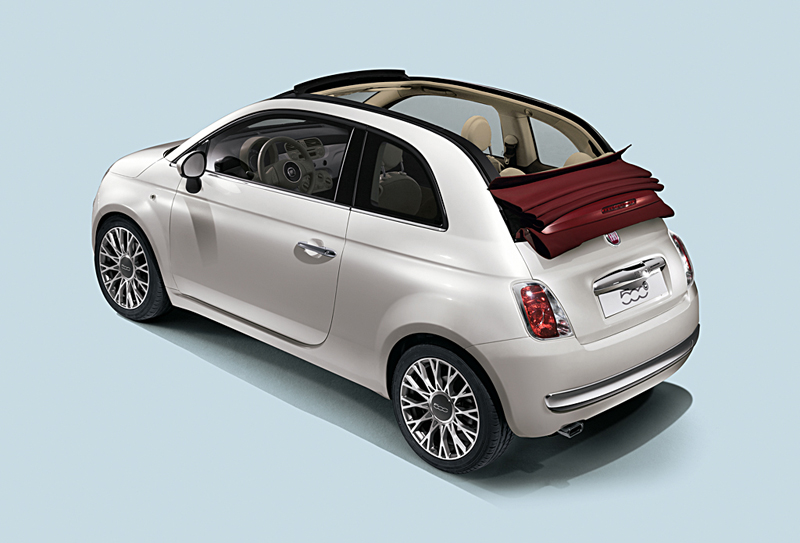 Fiat 500C
Also present at the Fiat booth will be the Euro 5 approved Fiat 500 PUR-O2, which, according to Fiat, has the lowest CO2 emissions among the 500 range at 113 g/km. It is powered by a 1.2-litre petrol engine equipped with the "Start&Stop" feature. To further aid the cause of fuel-saving, the 500 PUR-O2 is equipped with a software known as eco:Drive which monitors your driving style, provides 'useful hints on how to save fuel and reduce emissions'.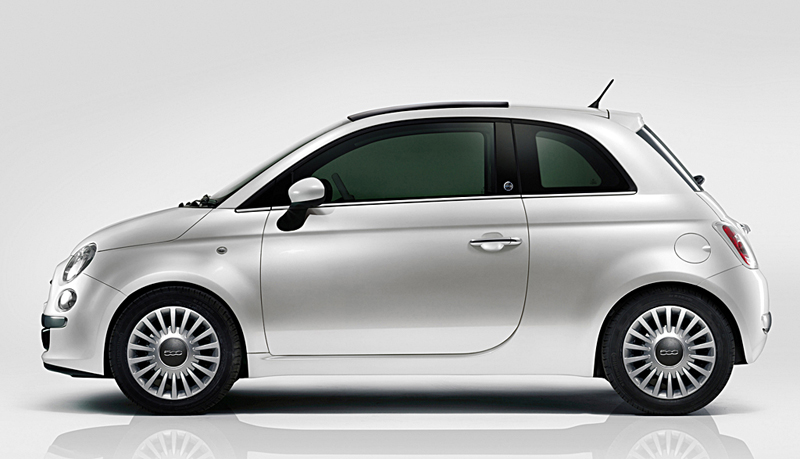 Fiat 500 PUR-O2
Another version of the 500 which will be displayed is the "500 by DIESEL", which is a collaborative work between Fiat and fashion marque DIESEL. Almost a purely cosmetic exercise, this version comes with 16″ DIESEL alloys, DIESEL side mouldings, and flared rear view mirrors. The seats are clad in DIESEL denim upholstery, and drivetrain options are identical to the basic 500.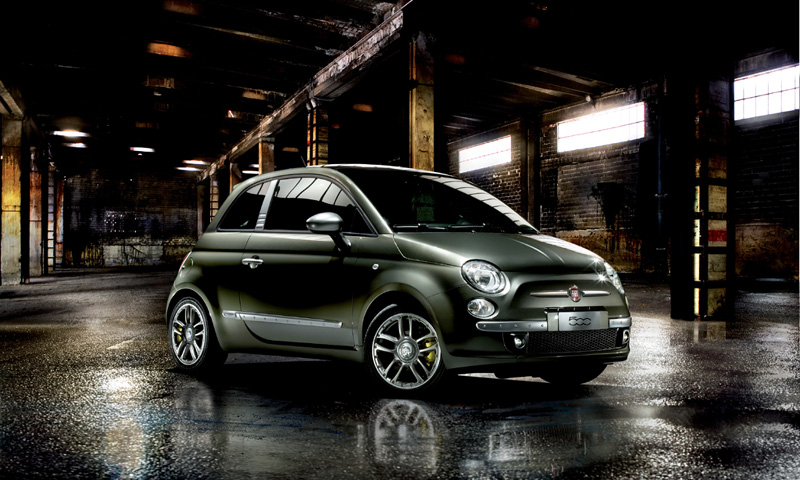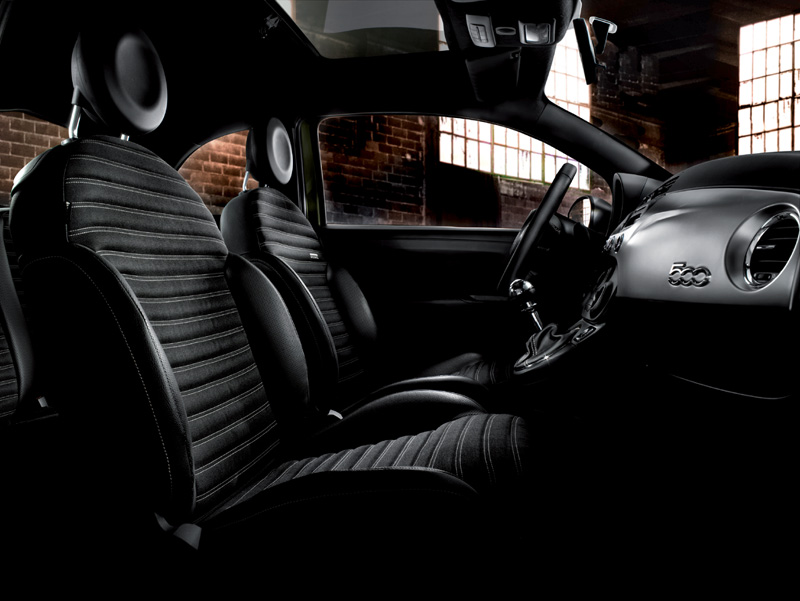 "500 by DIESEL" with denim clad interior.
Abarth
Fiat's in-house tuning arm, Abarth, also gets a piece of the action, featuring three elaborately named special edition cars in its booth. First up is the 500 Abarth "Assetto Corse", which according to the press release, is 'produced directly by the manufacturer and sold "race ready" to drivers". Fiat calls this a 'pint-sized supercar', and it's hard to argue against that, when you have a 190hp 1.4-litre engine propelling a featherweight car. The 'race-ready' claim isn't bogus either. It is equipped with a certified roll-cage, race-spec seats, race-spec steering, and fully stripped down interior.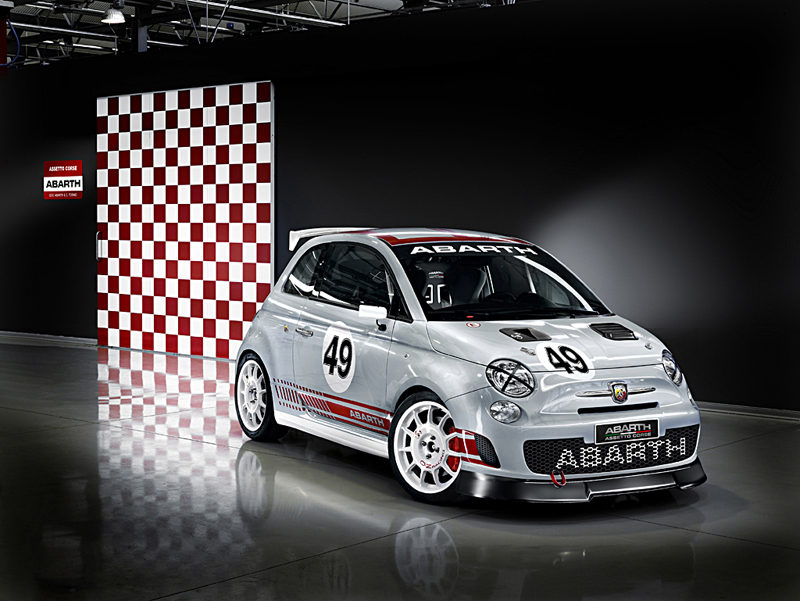 500 Abarth "Assetto Corse" – stripped and ready for action.
For those who want something more useable on the road, there is the 500 Abarth "esseesse" to consider. Before you twist your tongue off pronouncing that, just know that it's the Italian way of saying "SS". It is an upgrade kit bolted onto the standard 500 Abarth, upping outputs to 160hp and 230Nm, and also bringing you uprated brakes and lowered suspension. Coming in a wooden crate, it is only officially sold and installed at official Abarth tuners.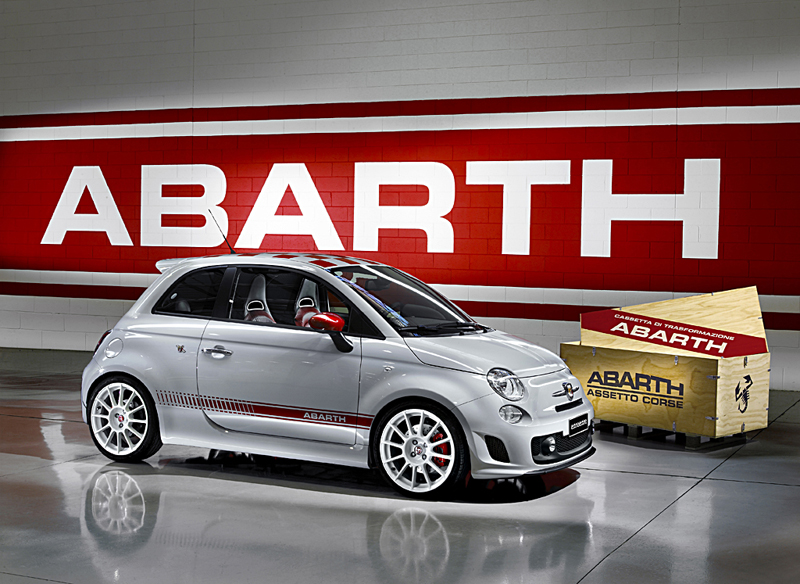 "esseesse" kit ups 500 Abarth to 160hp & 230Nm
The remaining member of the Abarth contingent is the Grande Punto Abarth "SuperSport", which has the same 1.4-litre engine as the 500s above, but tuned to 180hp and 270Nm here. It also features the Abarth Blue&Me MAP sat-nav system co-developed with Fiat's subsidiary Magneti Marelli. Among its many functions is Track mode, which allows the driver to follow his (or her) on-track position and lap times for any one of the circuits stored in a SD memory card.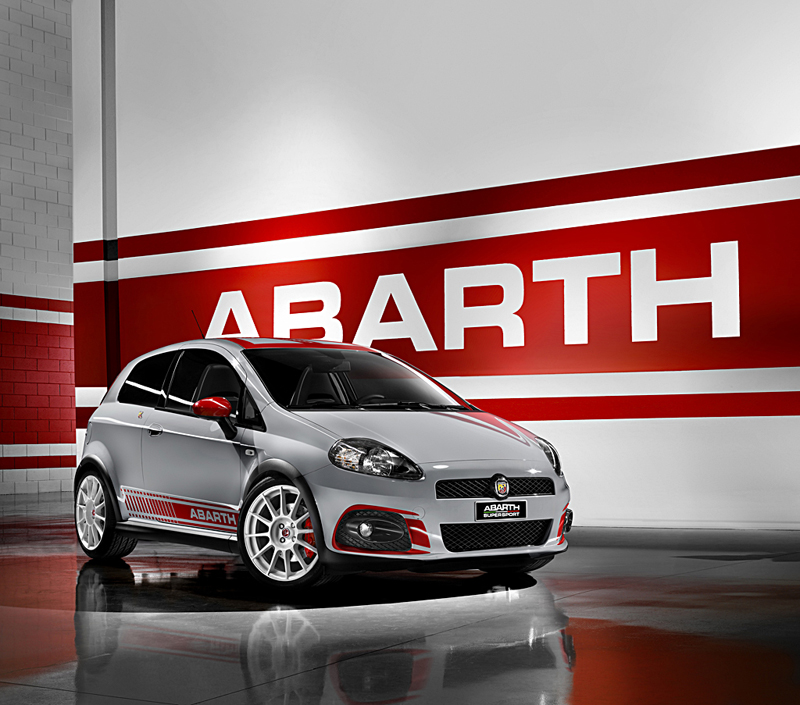 Grande Punto Abarth "SuperSport"

Specifications of the special edition Abarth models.
Lancia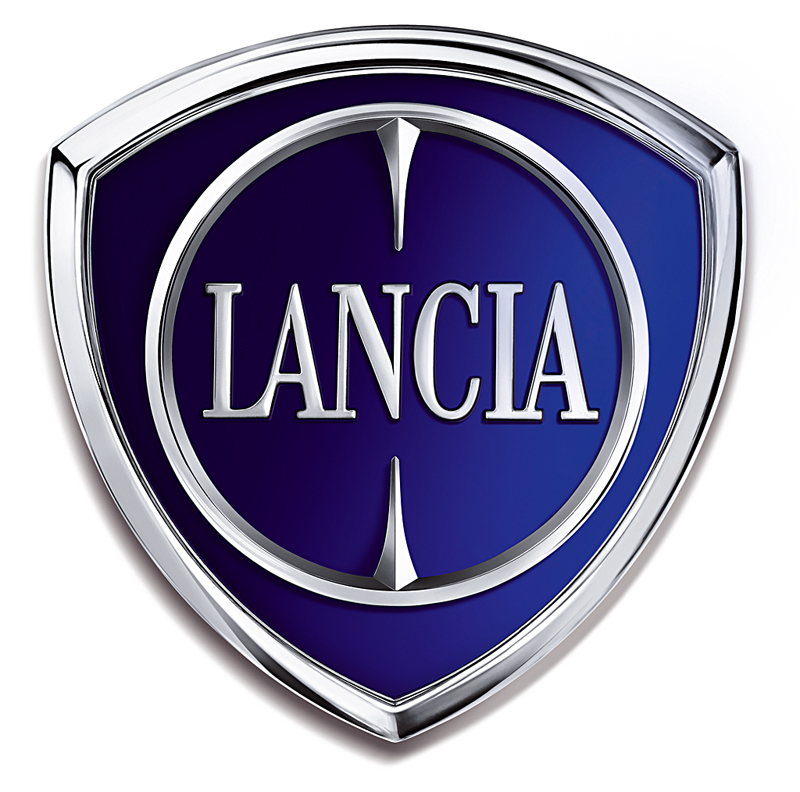 The highlight at the Lancia booth, dubbed the "Lancia Cafe", would be the debut of an all-new 1,742cc 4-cylinder direct injection engine, which the marketing folks at Lancia cheekily badged as the 1.8-litre Di Turbojet engine. Developed by Fiat Powertrain Technologies (FPT), this Euro 5 compliant engine churns out 200hp at 5,000rpm and a massive 320Nm at 2,000rpm. To achieve these impressive outputs, FPT incorporated features such as direct-injection, turbocharging, and variable valve timing in the engine design.
In the Lancia Delta, this engine is coupled to a 6-speed auto gearbox with Winter, Normal and Sport shifting programs in addition to manual override. It is a powertrain combination sufficient to propel the car to a top speed of 230kph, and to achieve the 0-100kph sprint in 7.4 seconds. Combined fuel consumption figure is claimed to be at 7.8l/100km, while CO2 emission is rated at 185 g/km. 
The same powertrain setup is featured in the new Lancia flagship, the Delta Executive. I kid you not, but Lancia claims that the rear seats of the Delta Executive provide the same level of comfort as a 'business class seat on an intercontinental flight'. Elsewhere, the Delta Exec is distinguished from run-of-the-mill Deltas by a two-tone paintwork on the outside, and a very generous equipment list on paper. In true Italian fashion, even the electronics on the Delta Exec are dramatically christened.
Instead of Electronic Stability Program, like everyone else, the top dog Lancia has Absolute Handling System, which comes with the Hill Holder system (something useful for novice manual drivers), the Anti-Slip Regulation system, and Drag Torque Regulation, which reduces engine torque upon sudden downshifting. Also in the Delta Exec's repertoire is the adaptive Reactive Suspension System, and Magic Parking system to help with tight parallel parking. An impressive car on paper, but I hope one look at the photo would not change your mind on wanting to own one.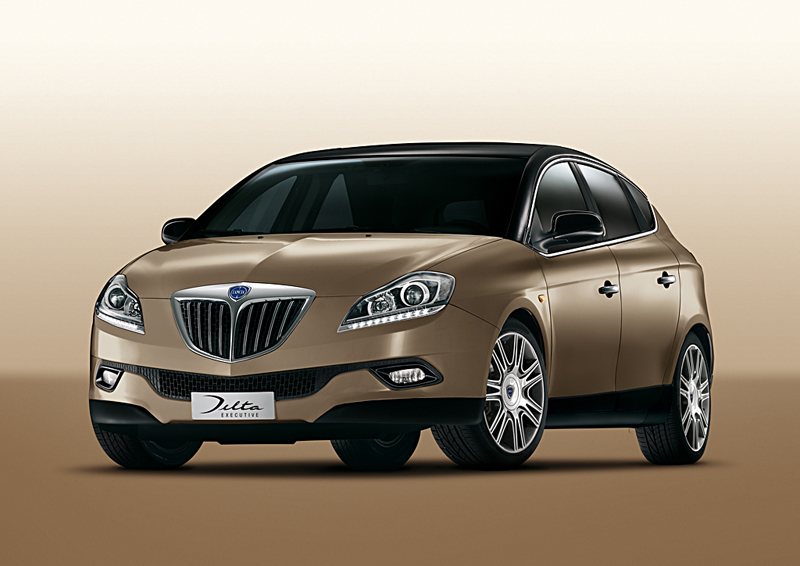 Lancia Delta Executive
Slotting further down the range is the Ypsilon Versus, which also debuts in Geneva. A collaboration between Lancia and Versus (which is a trademark of Versace), only 1,000 units of this limited edition Ypsilon will be built. It is distinguished with 'high visual impact' aesthetics, such as the special Bronzo Bronzino colour (the name's special enough), and generous finishings of chrome throughout. Propulsion can be in the form of any one of four powerplant choices – 1.2-litre petrol, 1.4-litre petrol and the 1.3-litre turbodiesel tuned to either 75hp or 90hp output.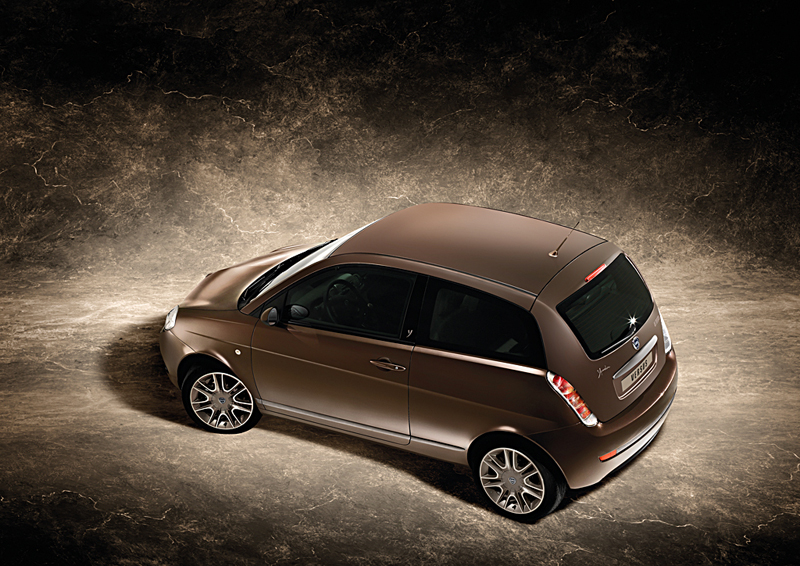 Lancia Ypsilon Versus 
Other models on display at the Lancia Cafe include the Ecochic versions of the Musa and Ypsilon. The Lancia Ecochic range feature dual fuel petrol-LPG engines built to a philosophy which dictates that, "The environment is a luxury we want to be able to afford."
The 1.4-litre bi-fuel engine used by the Ecochic cars produces less horsepower than a buffalo, but it can take the Musa Ecochic and Ypsilon Ecochic as far as 1,200km and 1,300km respectively without refuelling. The LPG system is factory installed. It may not mean much to us, but for the folks in Europe, it translates to actual subsidy benefits from the governments to encourage the use of environmentally friendly cars. In any case, it also means that these cars receive full manufacturer's approval and guarantee for your peace of mind.
Alfa Romeo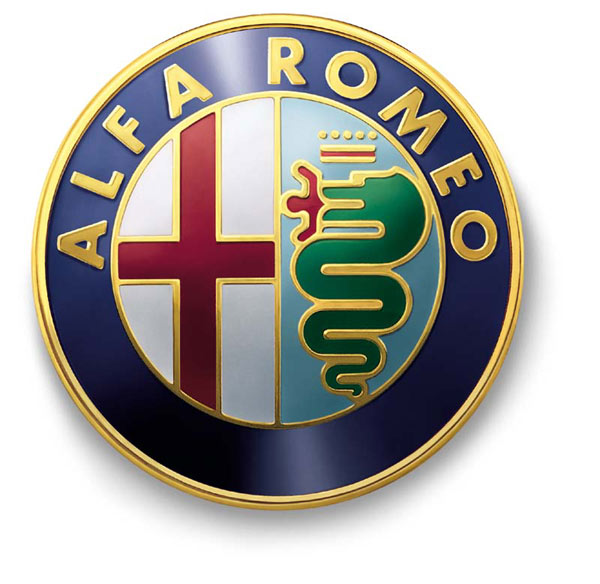 The earlier mentioned 1,742cc engine shown by Lancia will also appear Alfa's stand at Geneva, who has chosen to badge it as a 1.75-litre, as a tribute to the 1.75-litre Sedan from the 1960s, and the 1.75-litre GT Veloce. Lancia-badged or Alfa-badged, the engine remains Euro 5 compliant, also producing 200hp and 320Nm. It will actually see a wider application in the Alfa range, being used in the Brera TI, 159 and in the MiTo GTA Concept.
The other engine being introduced in Geneva will be the 2.0-litre JTDM which a 'natural development' of the existing 1.9-litre JTDM motor. The increased capacity is achieved by a bore increase of 1mm, which translates to a capacity increase of 46cc from 1,910 to 1,956. It also features a new variable geometry turbocharger, and compression ratio is lowered from 17.5:1 to 16.5:1. The result of this development is an engine producing 170hp @ 4,000rpm and 360Nm @ 1,750rpm
Both these engines will be offered in the Alfa 159 from April onwards, with only a 6-speed manual transmission being mentioned. The petrol unit will send the 159 Sportwagon from zero to 100kph in 7.9 seconds, while the diesel version takes 9.0 seconds. Top speed is rated at 233kph and 216kph, with the equivalent sedan versions achieving marginally better figures. On a side note, it would be nice to finally see the 159 arrive in Malaysian shores considering that I've already tested it at Melbourne in 2006.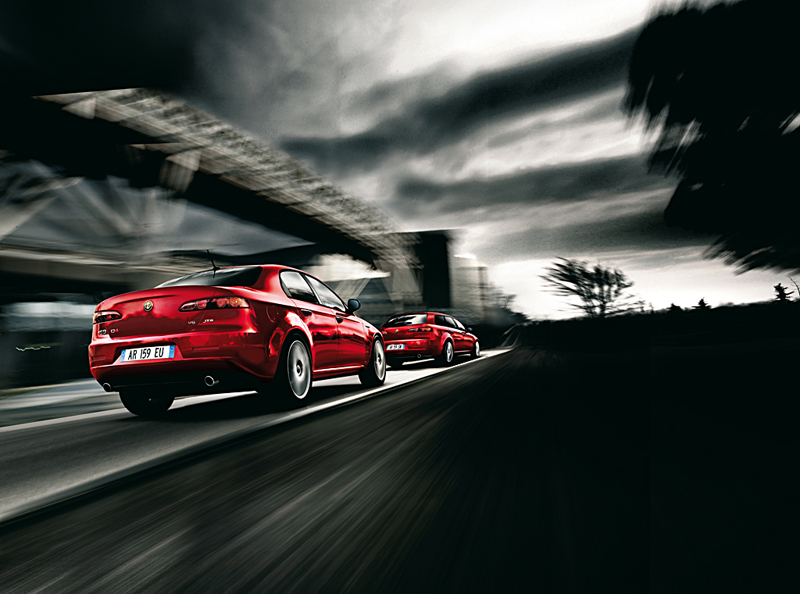 159 to be offered with two new engines. Malaysia continues to wait.
The Alfa Brera is the next beneficiary of the 1.75 four-pot in the form of the Brera TI. Again mated to a six-speed manual transmission, the engine propels the Brera from rest to 100kph in 7.7 seconds en route to a top speed of 235kph. Fuel consumption and CO2 emissions are rated at 8.1litres/100km and 189g/km respectively. The TI badge, which stands for Turismo Internazionale, is regarded as a badge of honour and is assigned only to "cars with the highest level of equipment specification and sophisticated technical features.
Indeed, the list of equipment is hardly stingy, with Frau leather trim, dual-zone climate control, electric seats, cruise control, and 7 airbags among others. Options include handcrafted leather lined dashboard and carbon fibre centre console. For the handling, Alfa has also stiffened the springs and shocks to impart a sportier handling characteristic to the car. They spring a set of 19″ lightweight rims that are also designed to optimize cooling of the brakes.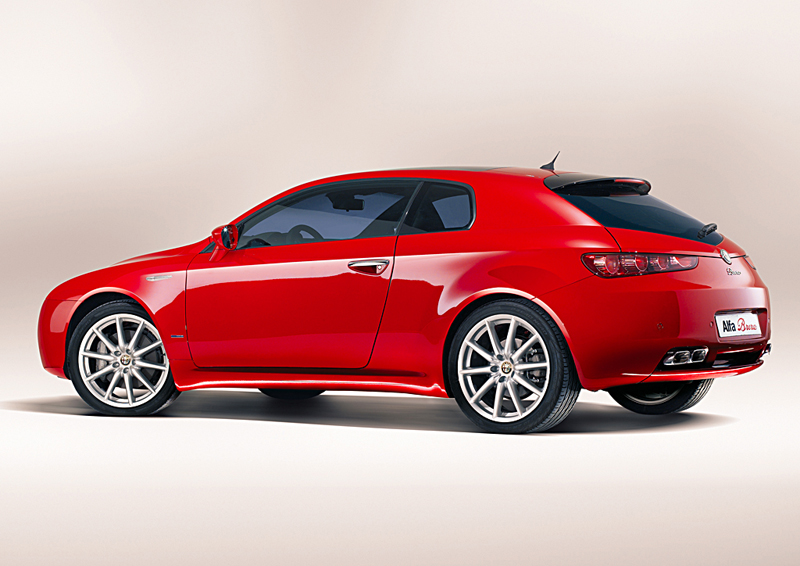 Brera gets the new 1.75 four-pot too.
The Alfa MiTo will also make an appearance in Geneva with a 1.4-litre turbocharged engine producing 155hp. For a small car, its list of equipments is nothing short of impressive – dual-zone climate control, auto cruise, Bose hi-fi, bi-xenons, 18″ alloys, and on-board GPS with 6.5″ colour display. It has titles to show too, with EuroNCAP giving it a 5-star rating and the Union of Italian Motoring Journalists awarding it the title of Auto Europa 2009.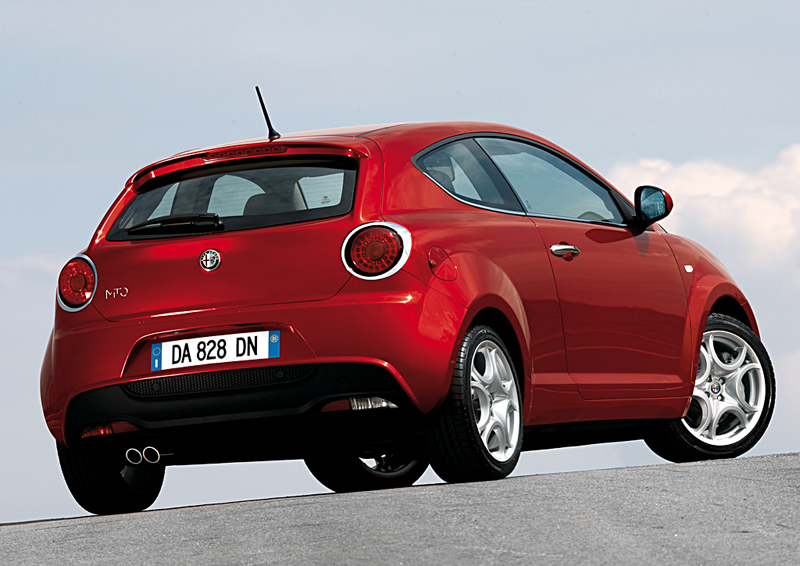 Alfa Romeo MiTo 1.4
The MiTo will also have a bigger, fiercer sibling present in Geneva. One bearing a famous badge many know of but not fully comprehend. That the three letters G-T-A stands for Gran Turismo Alleggerito is a fact known by few outside the circle of die-hard Alfistis. The latest beneficiary of this sacred badge would be the MiTo GTA Concept, which features the aforementioned 1.75-litre engine, but tuned more aggressively to produce 240hp.
According to the press material, the MiTo GTA was designed with the objective of marrying "the harmonious lines of a hatchback for daily use to the requirements arising from track competition. Up front, the bumpers feature larger gaping lower air intakes flanking the triangular Alfa grille. It makes the MiTo GTA looking as if as it would swallow anything in its path, and truth be told, you probably wouldn't bet against that.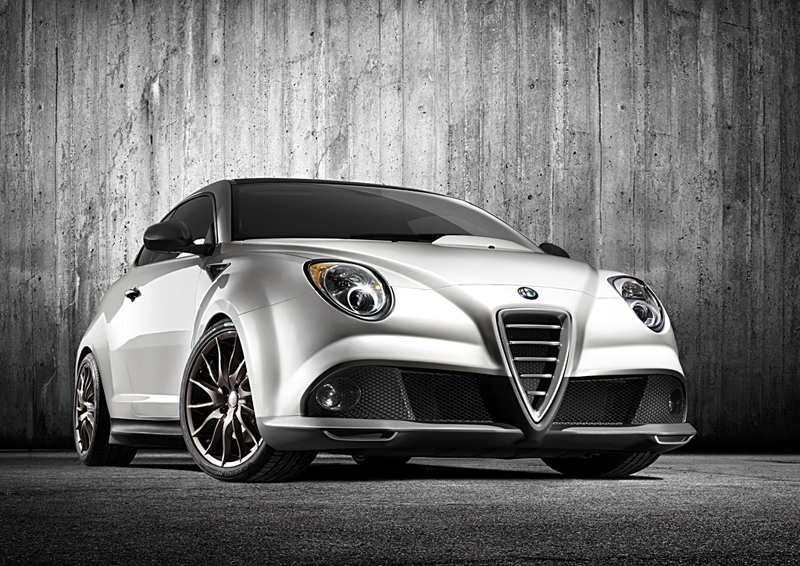 Alfa Romeo MiTo GTA Concept
Alfa will be setting up a special area in their section of the show dedicated to the limited edition Alfa 8C in both Competizione and Spider guise. Each version will only have 500 units, and feature full carbon fibre body panelling. They are also easily the most powerful Alfas in production, powered by a 4.7 V8 producing a massive 450hp. Keeping the 450 horse in check are a quartet of Brembo's ceramic brakes which, besides providing powerful and effective braking, also significantly reduces the 'weight of the "non-suspending" body' – that's unsprung weight for you and me.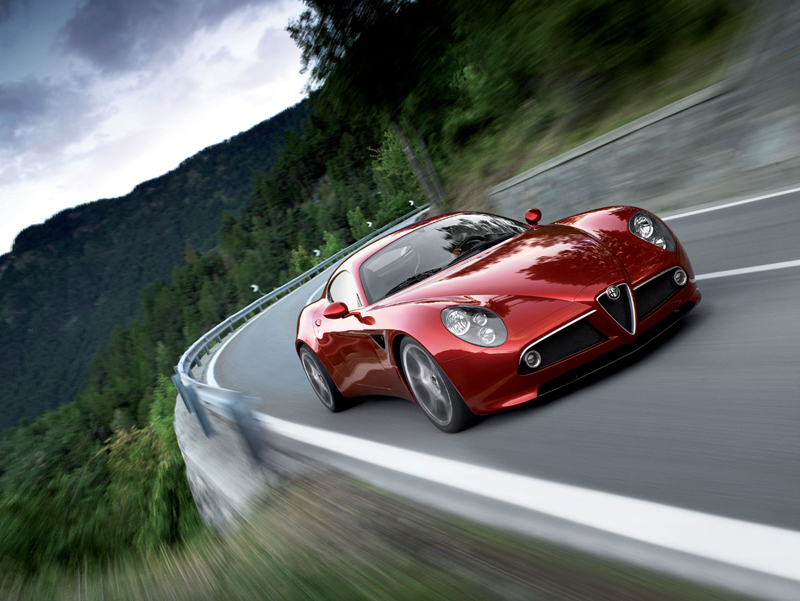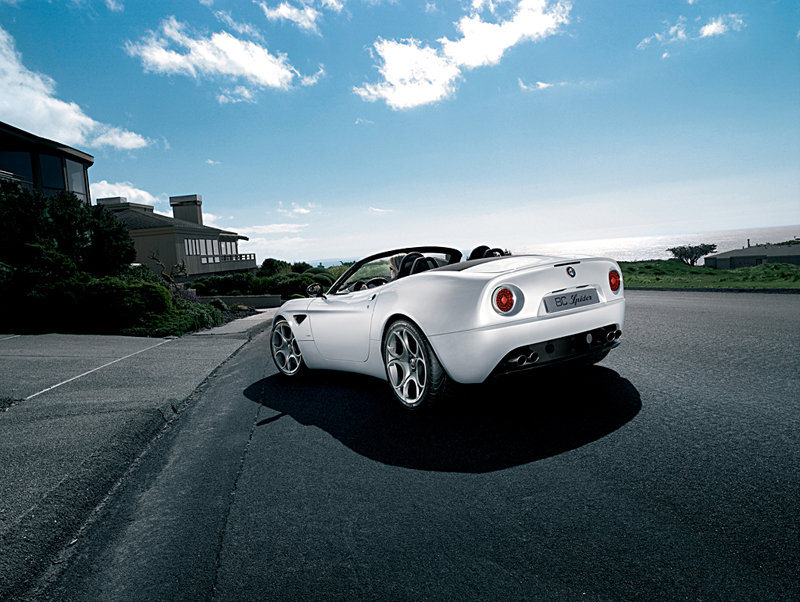 Alfa Romeo 8C Competizione (left) and 8C Spider.
Finally
With the torrents of bad news from the auto industry in recent months, we car nuts badly need some good news from Geneva, and it is good to see the manufacturers obliging. This year's show will still see the introduction of quite a few new models, particular from the European manufacturers. However, it should be noted that the development for most of these cars were already underway and funded for when times were still good. Nevertheless, we will take whatever good news that comes our way.