Honda Accord excels in EuroNCAP tests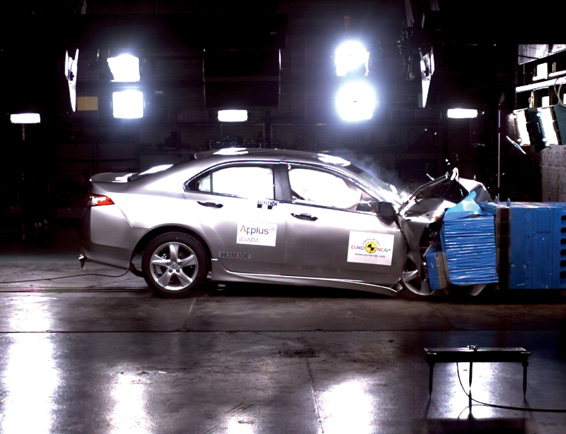 The Honda Accord has been put through the stringent EuroNCAP crash tests, and has emerged as the best performer in the Large Family Cars category – which, for this year, included the Audi A4, Citroen C5, Opel/Vauxhall Insignia, Lancia Delta & Skoda Superb. For the record, EuroNCAP also classified the Waja as a Large Family Car when they crash tested it in 2002.
"We are delighted with the EuroNCAP result, which confirms the new Accord as the leader for combined adult, child and pedestrian safety in the large family car class. Add to this the advanced active safety features of the Accord and customers can experience the most effective safety technologies put into practice with our goal of providing safety for everyone," said Ken Keir, Senior Vice President of Honda Motor Europe.
Models

Adult Protection

Child Protection

Pedestrian Protection

Stars

Score

Stars

Score

Stars

Score

Audi A4

5

34

4

41

2

14

Citroen C5

5

35

4

38

2

11

Honda Accord

5

35

4

39

3

19

Opel/Vauxhall Insignia

5

35

4

39

2

14

Lancia Delta

5

34

3

33

2

15

Skoda Superb

5

35

4

40

2

18
EuroNCAP 2008 scores for Large Family Cars category.
Mr Keir is rightly proud of the Accord's impressive showing, but in his delight, he also neglected to tell us that the Accord actually isn't leading the competition by a huge margin, with only its strong performance in the area of pedestrian protection (and let's give Honda credit for that), giving the Accord its edge in the tests. For adult and child protection, all the cars compared in the category fared rather close. In fact, I would say the Skoda Superb ran it rather close.
According to the official results, the Accord even scored maximum points for child protection for infants below 3 years-old in an impact, but was (presumably) penalised because the label to warn drivers of the dangers of using a rear-facing child seat at the front without having the airbag disabled was not available in all European languages. Go and scratch your head on that one.
The Honda press release trumpeting this achievement also went on to list down the safety features available in the Accord, which included Vehicle Stability Assist, Motion Adaptive EPS, and the Advanced Compatibility Engineering Body Structure. There was also the impressive sounding Advanced Driving Assist System (ADAS) which is a combination of three systems working in tandem: Lane Keeping Assist System, Adaptive Cruise Control and Collision Mitigating Brake System, all available either optional or standard on board the 2.2 i-DTEC version of the Accord Euro tested by EuroNCAP.
That was certainly an impressive list of terms, but judging how unfamiliar they seem, it's highly unlikely that most of these are available in our Asian-spec version. It's too bad we don't have a similar body in this part of the world to crash test cars that are relevant to us.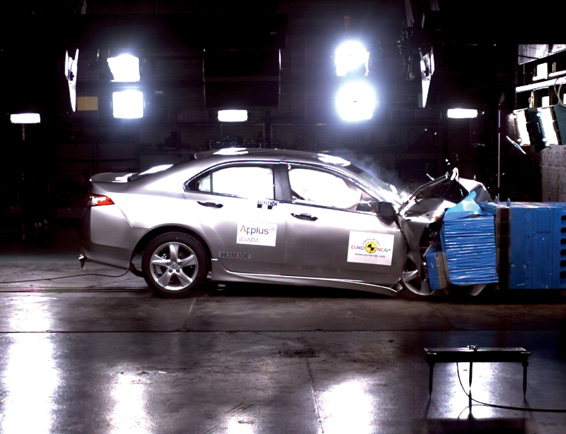 Nothing to stop you crashing your Accord, though chances are, you'll walk out of it unhurt.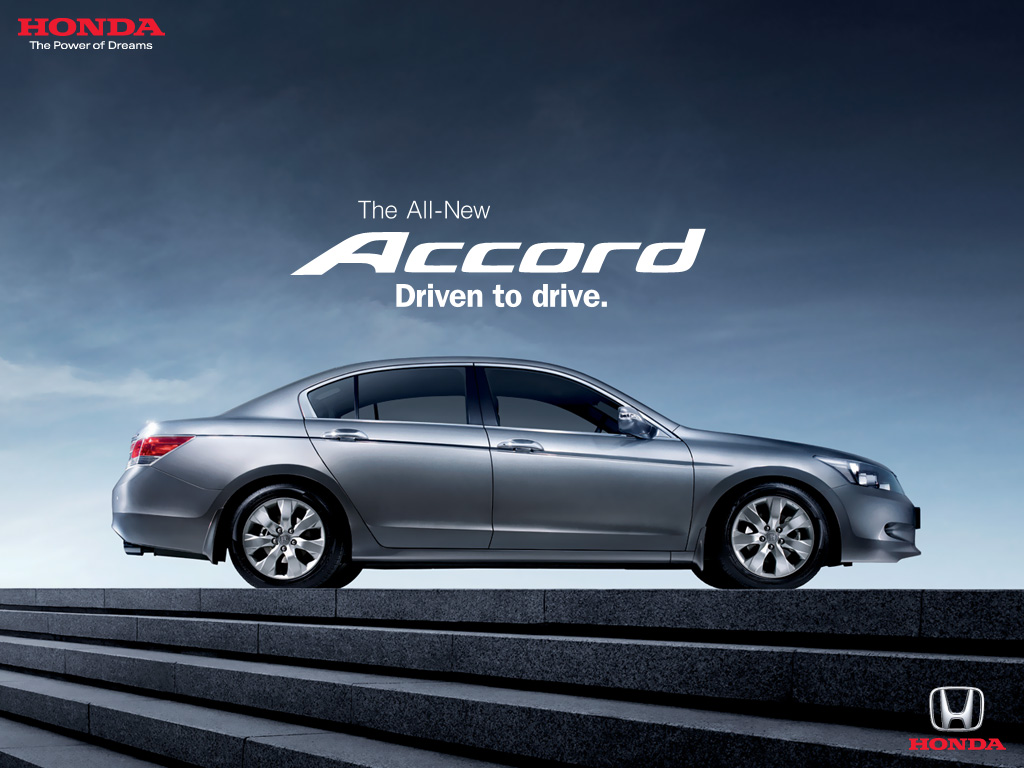 Don't try it with this one yet though.
Read more: Accord's EuroNCAP results, EuroNCAP home