Malaysia's Cars of the Year 2008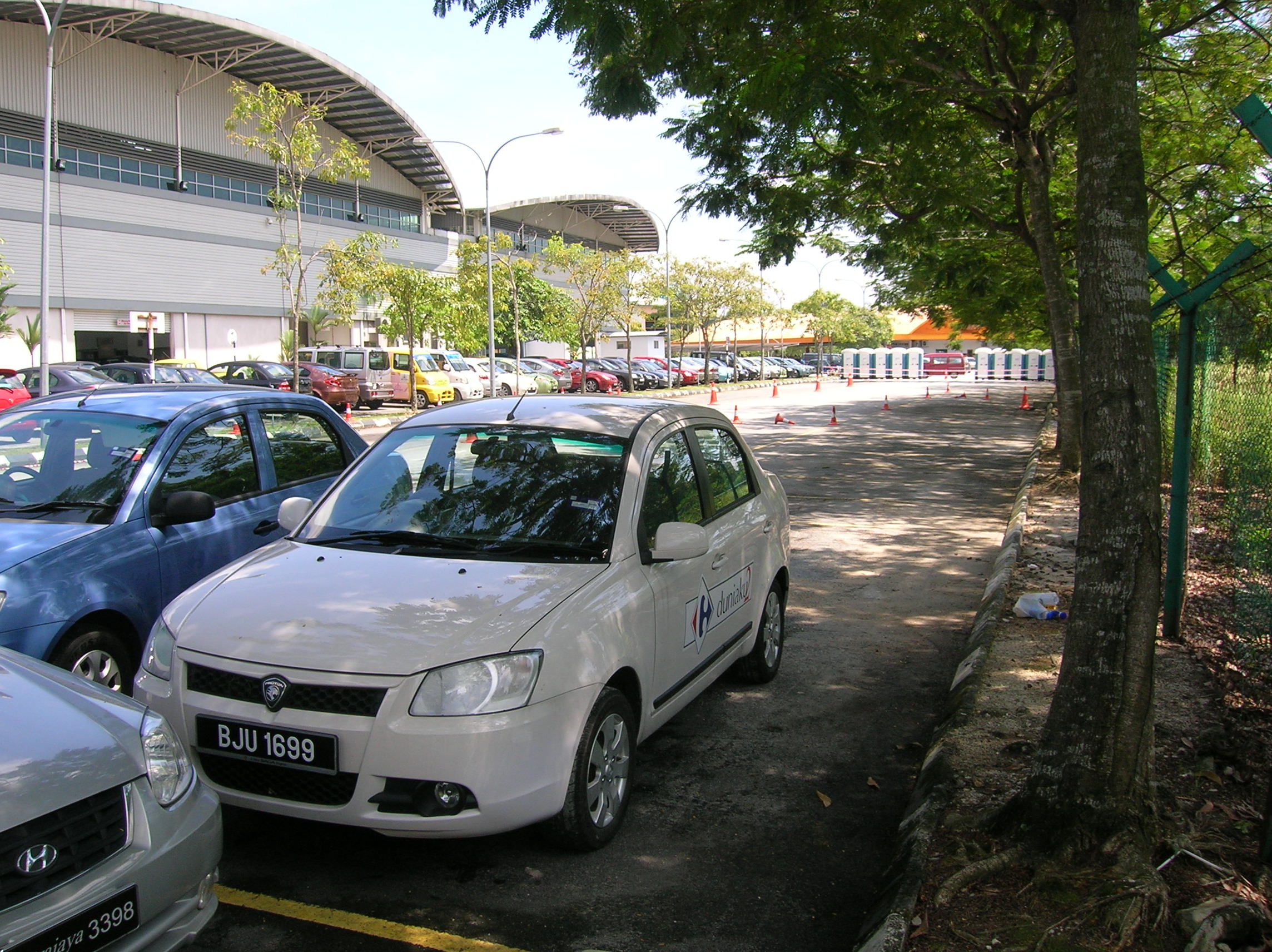 The Friday (28/11/2008) edition of the New Straits Times announced the winners of their Car of the Year award. On the same day, I picked up an issue of the December 2008 issue of Autocar ASEAN, which also listed the winners of their own COTY award, announced some weeks back.
Like all COTY awards, the cars are sorted into various categories, and the winner of each category is then placed into contention to win the overall Car of the Year award. Comparing the winners and finalists of both publications was an interesting exercise. In some aspects, they were unanimous, while in others, their opinions differed by quite a fair margin.
These publications not only have differing criteria of evaluation, they also have differing criteria in classifying cars. While the various categories are more or less the same, you might see some cars competing in very different playgrounds in each of the award. In some cases, nominations were given for the entire model, while others, a particular model of the range was nominated.
Nevertheless, considering the small pool of models available in Malaysia, don't be surprised to see the same few names appearing across both nomination lists. I have listed them all – category, finalists and winner – here side-by-side for your comparison
1. AA: Supermini / Small Sedan, NST: Entry Level Car.
Autocar ASEAN

NST

Finalists:
Hyundai i10
Naza Forza
Proton Saga
Finalists:
Chevrolet Aveo Notchback
Hyundai Accent
Hyundai i10
Naza Forza
Proton Saga
Toyota Vios 1.5J
Winner
Proton Saga
Winner
Proton Saga
The Hyundai i10, Naza Forza and the Proton Saga made it to both nomination lists. NST's list also included the Aveo, Accent, and the Vios J. At RM69k, the Vios J is hardly 'entry-level', but is one of the cheaper means to have Toyota's badge shining on your driveway. At this end of the market, it's all about value for money and the new Saga delivers that in spades with its Lotus tuned ride & handling, spacious cabin and adequate performance packaged at below RM40k. Interesting that, for all the enthusiast's focus found in the likes of the Neo, Savvy and Gen.2, it's their entry level model that's making all the waves for Proton.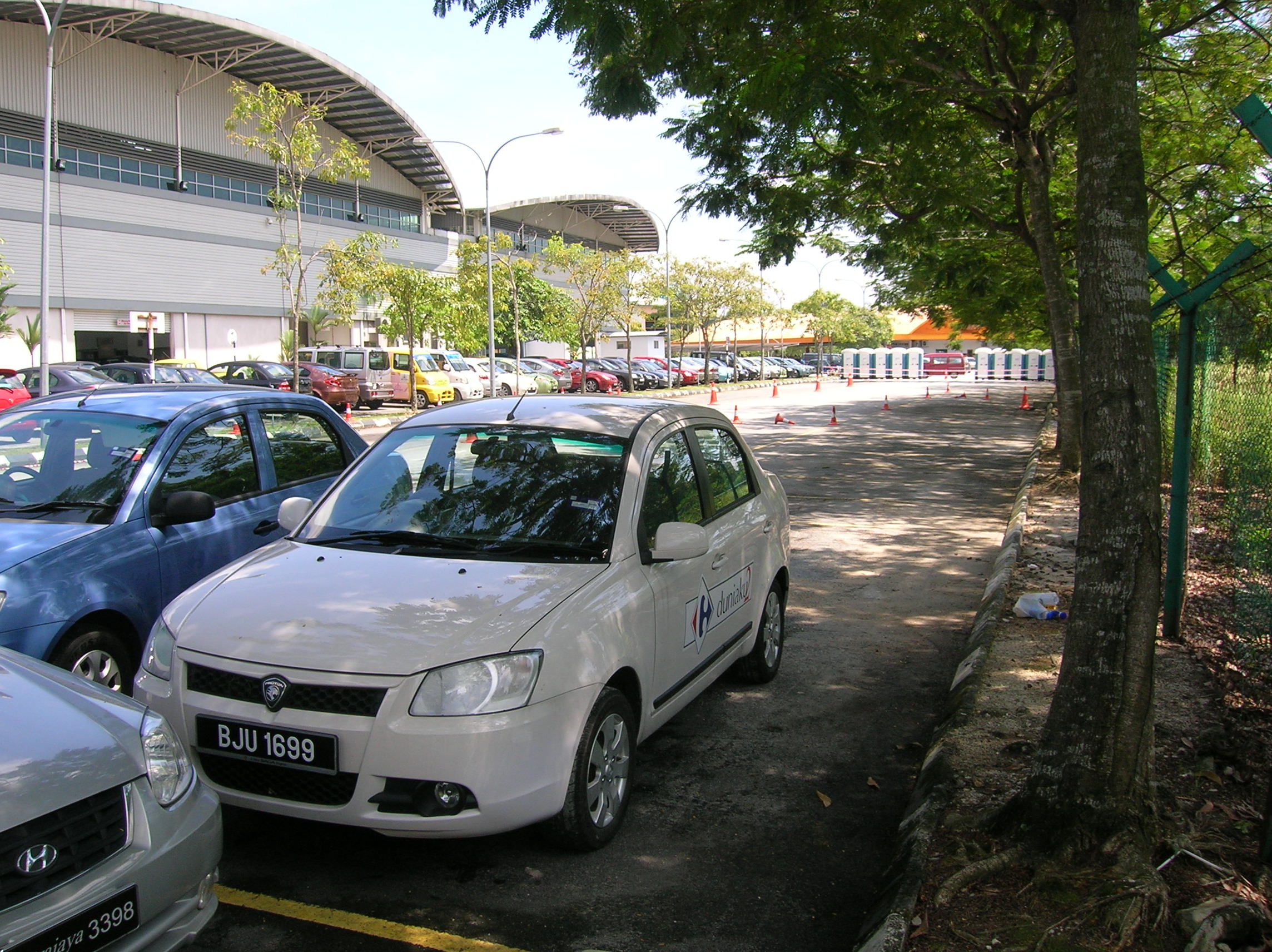 Proton Saga – unanimous choice.
2. AA: Compact Sedan / Hatchback / Coupe, NST: Premium Small Car

Autocar ASEAN

NST

Finalists:
Chevrolet Aveo
Honda Jazz
Hyundai Coupe
Kia Spectra5
Nissan Latio
Proton Gen.2 CPS
Proton Persona
Toyota Vios
Suzuki SX4
Suzuki Swift Sport
Volkswagen Polo GTI
Finalists:
Fiat Brava
Honda Jazz
Proton Satria Neo R3
Renault Clio 1.6
Volvo C30
Winner
Honda Jazz
Winner
Honda Jazz
Despite having the same winner, the Honda Jazz, the players from these two categories are from very different fields. In fact, you can argue that the NST's Premium Small Car category is closer in criteria to AA's Small Luxury Hatchback / Coupe category. Interesting, however, that NST considers as 'premium' the Neo R3, which is just an ordinary Neo dressed up in R3 accessories.
The Polo GTI is an interesting option at RM138k – giving you a 1.8-litre turbocharged engine that delivers 150bhp and 220Nm, and a 5-speed manual transmission. Word is going around that some dealers are giving discounts up to RM15k for these cars. It's fantastic value for money, which probably explains why AA has lumped it with the likes of the Swift Sport, Vios, Persona and Gen.2.
Despite its worldwide popularity, I find the Jazz at RM105-110k to be overpriced, especially when you consider that the mechanically identical Honda City is available at the RM80-90k price bracket. No doubt, the Jazz's pricing is through no fault of its own, and in an overseas market, the Jazz makes a good buy – but I am afraid, I just don't see the sense in this one, award or not.

Honda Jazz - winner of two distinctive categories.
(image by SBY)
3. AA: Mid-size Sedan / Hatchback, NST: Family Car
Autocar ASEAN

NST

Finalists:
Chevrolet Optra
Honda Civic Hybrid
Hyundai Elantra
Mitsubishi Lancer
Nissan Sylphy
Peugeot 407
Proton Waja CPS
Toyota Corolla Altis
Finalists:
Chevrolet Optra
Hyundai Elantra
Nissan Sylphy
Proton Gen.2 CPS
Proton Persona IAFM
Proton Waja CPS
Suzuki SX4
Toyota Corolla Altis
Winner
Nissan Sylphy
Winner
Nissan Sylphy
Common nominees found in both these categories include the Chevrolet Optra, Hyundai Elantra, Nissan Sylphy, Proton Waja CPS and the Toyota Corolla Altis. AA also made another interesting call to pit the Peugeot 407 in this category rather than as a Large Sedan against the Honda Accord and the Mazda6.
The Waja, at the tender age of eight, also did well to be included in both nominations list, though it's likely to be due purely to the strength of its 125bhp Campro CPS powerplant. That, together with a much better built interior, comprehensive spec list, and the famous Lotus-tuned handling means the Waja remains an attractive purchase. However, massive ergonomic errors have been carried over from the original design – ensuring a nomination is the best it's going to get.
In the end, both publications were unanimous in naming the Nissan Sylphy as their winner. While it is unlikely to excite the enthusiasts with its beige interior, torsion beam rear suspension and rear drum brakes, it caters well to the masses who want a spacious car, an economical powertrain and low maintenance costs. Owners' testimonials in AW and other forums suggest that the Sylphy's MR20DE engine, paired with Nissan's X-CVT gives exceptional fuel consumption figures.
Trivia: The Sylphy is known as the Bluebird Sylphy in Japan. For export markets, Nissan has chosen to drop the 'Bluebird' half of the name, calling it only the Sylphy. The Bluebird Sylphy badge was originally worn by a specced-up version of the N16 Sentra that was available only in Japan.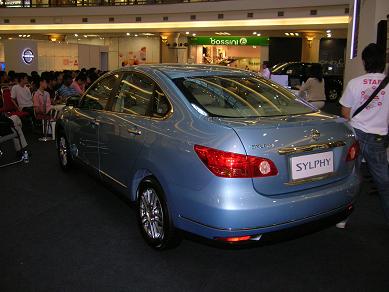 Nissan Sylphy – hardly exciting, but fantastic value for money. Wins awards too!
4. AA: Large Sedan, NST: Executive Car (below RM200k)
Autocar ASEAN

NST

Finalists:
Honda Accord
Kia Optima
Mazda6
Finalists:
Honda Accord
Mazda6
Peugeot 407
Volvo V50 2.4
Winner
Honda Accord
Winner
Mazda6
There is a rapidly growing rivalry between the Honda Accord and the Mazda6. AA has already pitched these two cars against each other in a comparo for their Nov 2008 issue, awarding the tie to the Accord. Much to the surprise of many readers, the Accord even beat the 6 in areas such as the powertrain, and even ride and handling. Unsurprisingly, AA's award in this segment goes to the Accord. However, the 6 regains its pride by taking the corresponding prize from NST. The Camry ought to be very concerned.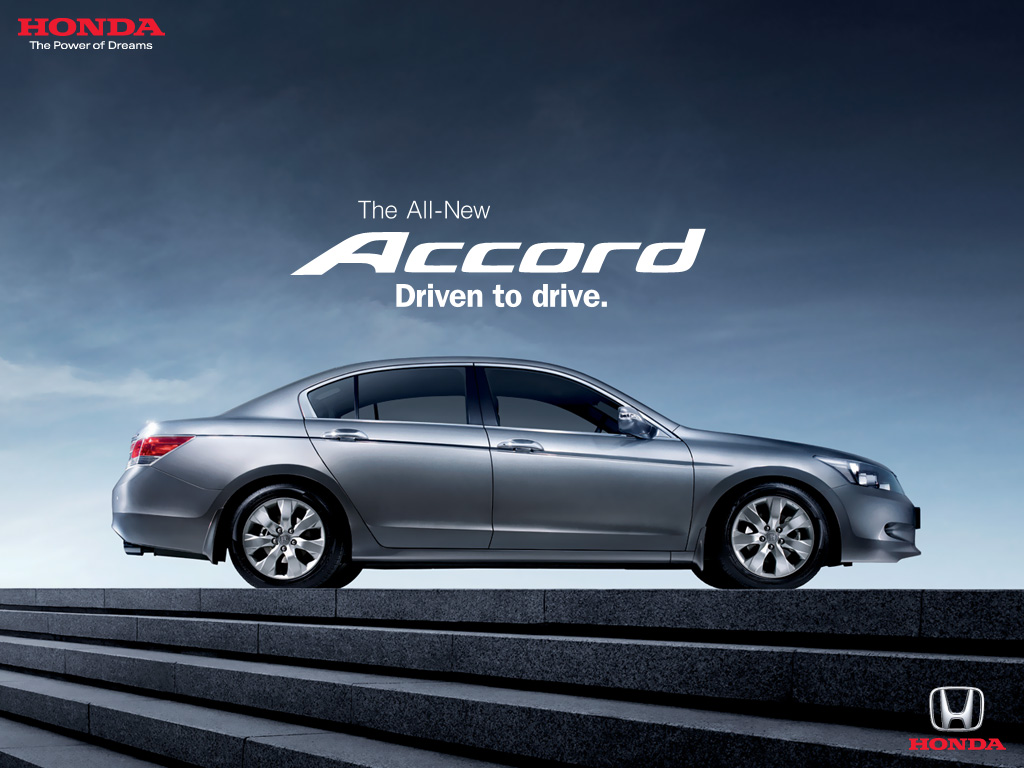 Honda Accord – AA's choice
(image from: www.honda.com.my)

Not to be outdone, Mazda6 takes it from NST.
5. AA: Small Luxury Hatchback / Coupe 
Autocar ASEAN
Finalists:
Audi TT
BMW 1-series
Mini Clubman
Mini John Cooper Works
Volkswagen Eos
Volkswagen Golf R32
Volvo C30
Winner
Audi TT
The Audi TT has scored an impressive victory here, in the company of some very very competent cars. The more show than go Eos and C30, were never likely winners but the BMW 1-series was a massive scalp by the Audi. A couple of interesting inclusions in this category are the Golf R32 and the Mini John Cooper Works. Although the R32 can still make a passable case as being more luxury than performance, the JCW certainly is too mean a machine to be included in this company.


TT overcame the likes of the BMW 1-series, Golf R32 and the Mini JCW for its award.
(image by SBY)
6. AA: Compact Luxury Sedan / Coupe, Mid-size Luxury Sedan, NST: Premium Executive Car (above RM200k) 
Autocar ASEAN

NST

Compact Luxury

Mid-size Luxury

Finalists:
Audi A4
Lexus IS250
Mercedes-Benz C-class

Finalists:
BMW 5-series
Citroen C6
Jaguar XF
Lexus GS300
Mercedes-Benz E230
Mercedes-Benz E280 AMG
Volvo S80

Finalists:
Audi A4
Honda Accord 3.5 V6
Jaguar XF
Lexus GS300
Lexus IS250
Mercedes-Benz C230
Mercedes-Benz E230
Winner:
Mercedes-Benz C-class
Winnner:
BMW 5-series
Winner:
Jaguar XF
For the luxury segment, AA has split the cars into the Compact Luxury and Mid-size Luxury categories, while NST lumped them all together into the Premium Executive Car category. After securing a nomination in NST's Executive Car category, the Honda Accord gets another here – specifically for its 3.5 V6 variant. Unfortunately, it once again returned empty handed.
Both publications did not differ much in terms of their nominations here, with the Audi A4, Lexus IS250 & GS300, Jaguar XF, and Merc E230 receiving nominations from each side, as did the Merc C-class though NST specifically named the C230. AA named two variants of the E-class for the Mid-size Luxury segment, namely the E230 & E280 AMG Sports Package, but both were powerless to stop BMW's E60 5-series from taking the title. Mercedes did, however, salvage their pride with the C-class winning the Compact Luxury segment.
NST shunned both of the German powerhouses and instead chose to name the new Jaguar XF as the winner for their Premium Executive award. The version sold in Malaysia is the 3.0 V6 that produces 235bhp and 293Nm, although the higher end 4.2-litre versions available on special order. Whatever the engine, this Jag's trump card is its brilliantly classy yet futuristic interior which is the epitome of cool. You might not expect anyone to say this, but its pricetag of RM488,888 is superb value for money, when you consider the exclusive aura of the Jaguar badge this car wears.

AA gives one award each to Merc and BMW.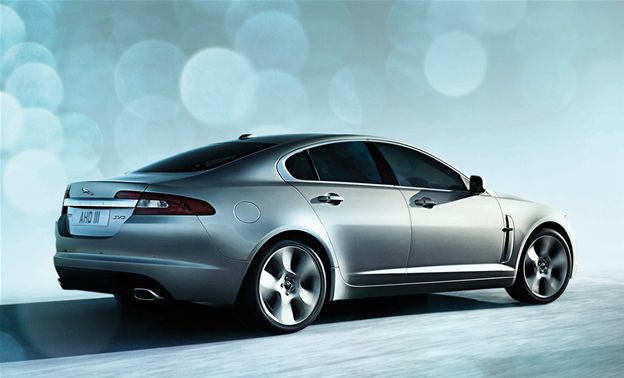 NST shuns both, and awards it to Jaguar.
(image from www.jaguar.co.uk)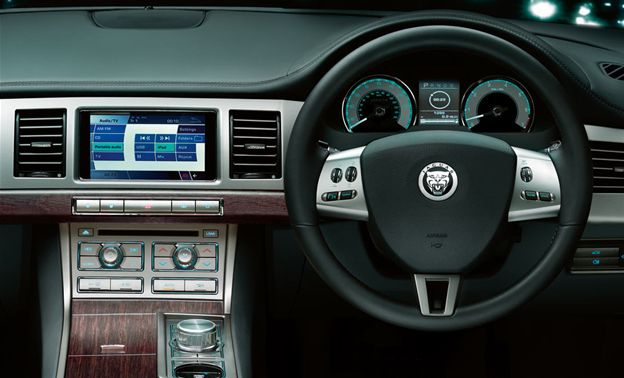 Check out the interior!
(image from www.jaguar.co.uk)
7. NST: Limousine
NST
Finalists:
Lexus LS460
Mercedes-Benz S500L
Winner
Mercedes-Benz S500L
The Lexus LS460 is a supremely capable car. The technical bits: 4,608cc V8 engine, producing 380bhp & 490Nm sent to the rear wheels via an 8-speed automatic transmission. The list of features include terms such as: multi-information display, electronic multi-vision, 19 Mark Levinson speakers, Vehicle Dynamics Integrated Management (VDIM), and hill-start assist (why would an auto car need one?). The privelege of owning this bit of kit will set you back RM663k.
That the LS is mentioned in the same breath as the Merc S-class is high praise in itself. Unfortunately, beating the S-class is more than outmatching it in the technical stakes (which I believe Lexus has achieved in some areas), but also facing up to a model heritage history of over 50 years. That for the moment (in the eyes of NST's judges, at least), is beyond the Lex, and therefore, the S500L wins the NST's Limousine category.


Lexus did well, but 50 years of model heritage is not easy to beat.
(image from www.mercedes-benz.com.my)
8. AA: Small / Mid-size SUV & Large SUV, NST: SUV
Autocar ASEAN

NST

Small / Mid-size SUV
Large SUV
Finalists:
Perodua Nautica
Suzuki Grand Vitara 2WD
Toyota Rush
Finalists:
Chevrolet Captiva
Ford Everest
Inokom Santa Fe
Finalists:
Chevrolet Captiva
Perodua Nautica
Winner:
Suzuki Grand Vitara 2WD
Winnner:
Inokom Santa Fe
Winner:
Chevrolet Captiva
NST doesn't seem too keen on the SUV segment, only nominating the Chevrolet Captiva and the Perodua Nautica for the SUV category, with the Chevy taking the award. AA on the hand, despite splitting the SUV category into Small / Mid-size and Large, still listed three nominations for each category. The Chevy and Nautica got AA nominations too, but no prizes, which went to the Suzuki Grand Vitara 2WD and the Inokom Santa Fe.
Shaking off badge discriminations, the Nautica is actually a fine buy at RM90k – being fully imported from Japan. The interior is a little tight for an SUV, but you know it won't fall apart. It's unfortunate that most people can't accept the idea of shelling out that kind of money for a Perodua. The same, however, can't be said about the Toyota Rush, which does not have the same level of built quality we've come to associate with and expect from the big T. I must say, it's a surprise nomination to me.

Grand Vitara 2WD is AA's favourite Small/Midsize SUV.
(image from www.suzuki.net.my)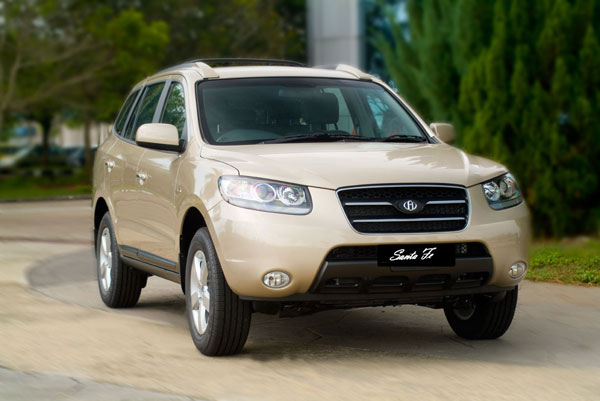 Hyundai…err… Inokom Santa Fe
(image from www.inokom.com.my)
9. AA: Large Luxury SUV, NST: Premium SUV
Autocar ASEAN

NST

Finalists:
BMW X6
Mercedes-Benz R280L
Volvo XC90
Finalists:
Audi Q7
BMW X6
Mazda CX-9
Winner
BMW X6
Winner
Mazda CX-9
The controversial BMW X6 received a nomination each from both publications for their high-end SUV categories. In the AA arena, the X6's opponents never stood a chance. The XC90, despite being a hugely capable and competent SUV, is an aging product, while the Merc's classification in this category is questionable. As far as I am concerned, this was an easy win for the B-M.
It was tougher going for the Bimmer at NST, going against the Audi Q7 and the Mazda CX-9, with the Mazda eventually emerging triumphant.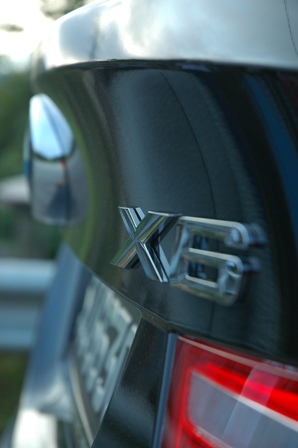 X6 blew XC90 & R280 to bits…
(image by SBY)

… but found CX-9 too hot to handle.
10. AA: Small / Medium MPV, NST: Midi MPV
Autocar ASEAN

NST

Finalists:
Honda Stream
Mazda5
Mitsubishi Grandis
Nissan Grand Livina
Renault Kangoo Diesel
Finalists:
Honda Stream
Mazda5
Naza Rondo
Nissan Grand Livina
Toyota Rush
Winner
Mitsubishi Grandis
Winner
Honda Stream
I am surprised that the Nissan Grand Livina didn't win at least one of the awards to be honest, being solid value for money, spacious and has a 1.8-litre powertrain that has recorded (actual) fuel consumption figures of 56.6km/l. Those who find the RM97.3k of the 1.8 too much money to shell out, can also consider the 1.6-litre versions that go for RM84.8k(M/T) and RM88.6k(A/T). The engine in the 1.8 version, the MR18DE, is from Nissan's MR series engines reknowned for their smoothness and economy.
AA's winner, the Grandis, costs nearly double of the Grand Livina, at RM159k though for good reason, having bigger space, more extensive equipment and the 2.4-litre 4G69 MIVEC powerplant under its hood. It's 4-speed auto might be a little dated for today's market, but it comes generously equipped having an 8 inch LCD monitor going with its DVD player as standard.
The Honda Stream makes do with only 1,799ccs of i-VTEC power, but does undercut the Grandis at RM149k. You do get a fully automatic sunroof – but it's up to you to decide if such a feature is useful. Other features include a self-illuminating instrument panel, dual airbags, ABS and EBD.
Note to NST: Since when was the Toyota Rush an MPV?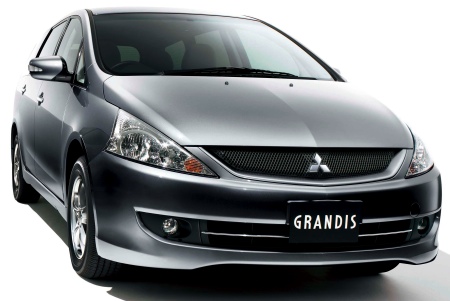 AA names Grandis as its Small/Medium MPV of the year.
(image from paultan.org)

NST prefers Honda Stream instead.
11. Large MPV

Autocar ASEAN

NST

Finalists:
Citroen C4 Picasso
Hyundai Grand Starex
Finalists:
Chery Eastar
Hyundai Grand Starex
Mercedes-Benz R280
Renault Grand Espace
Winner
Hyundai Grand Starex
Winner
Renault Grand Espace
Nominated by both publications, the Hyundai Grand Starex is a deserved winner for the Large MPV category in the AA awards. While this category is defined by the word 'large', the Grand Starex defines 'large'. My neighbour has one, It's not just large, it's huge.
NST's classification of the R280 as an MPV is far more reasonable than AA's, but its inclusion of the Chery Eastar certainly raised my eyebrows. I'll be sure to check the this one out as soon as possible.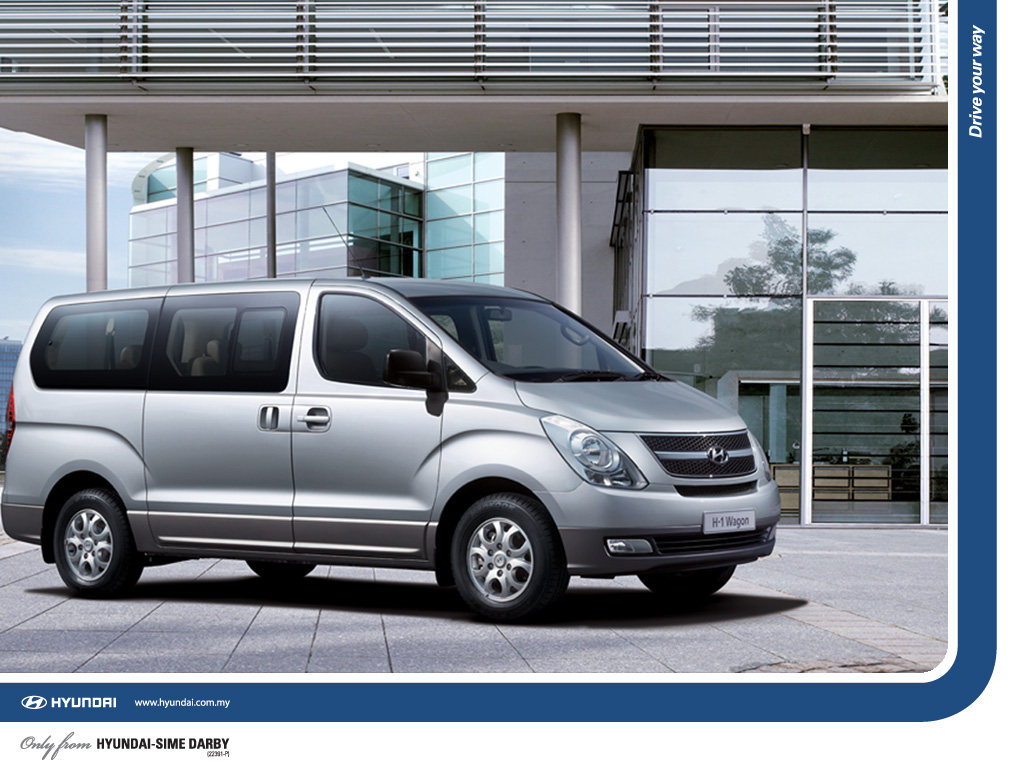 Look at the SIZE of that thing!
(image from www.hyundai.com.my)

Renault Grand Espace
(image by SBY)
12. Pick-up Truck
Autocar ASEAN

NST

Finalists:
Ford Ranger XL
Isuzu D-Max Hi-Def
Mazda BT-50
Mitsubishi Triton
Ssangyong Actyon Sports

Finalists:
Mitsubishi Triton 3.2
Mitsubishi Triton Lite

Winner
Mitsubishi Triton

Winner
Mitsubishi Triton 3.2
It's all about the Mitsubishi Triton here. AA named the Triton its winner in the Pick-up Truck segment, particularly highlighting the value for money of the Triton Lite. In this category, the Ranger, D-Max and the Actyon Sports all make capable competitors and it was quite a feat by the Triton, to Lite version, no less, to take the win. 
NST meanwhile, seemed to be either bereft of ideas, or simply got lazy with this segment, nominating the Triton 3.2 and the Triton Lite as the only contenders – with the bigger brother taking the prize. 

Triton does the double too.
(image by SBY)
13. Performance Car 
Autocar ASEAN

NST

Below RM300k

Above RM300k

Finalists:
BMW M3
Honda Civic Type R
Mitsubishi Lancer Evolution
Finalists:
Honda Civic Type R
Hyundai Coupe FX
Mazda MX-5
Peugeot 207CC
Peugeot 308GT
Renault Clio RS
Renault Megane CC
Renault Megane R26
Volkswagen Eos
Volkswagen Polo GTI
Finalists:
Audi TT
BMW 135i
BMW M3
Mercedes-Benz SL350
Mercedes-Benz SLK200
Mitsubishi Lancer Evolution
Volkswagen Golf R32
Winner:
Honda Civic Type R
Winnner:
Honda Civic Type R
Winner:
BMW M3
The NST judges ran riot with the Performance Cars, nominating a total of 17 cars split over 2 categories, while AA only named the BMW M3, the Honda Civic Type R and the Mitsubishi Lancer Evolution in the Performance Car category. The Honda's double victory is not undeserved. To quote a line from AA, "The engine is a modern work of automotive art and the focus on performance is second to none. For those strengths and for having the guts to sell such an extreme product to the public, Honda deserves to be rewarded in this category."
We can see from the list of nominations, that the NST team of judges had a lot of performance-oriented judges compared to AA's panel whose opinions are more consumer oriented. No criticism to either on that count, but some of the NST panel's nominees in segment are questionable, such as the Hyundai Coupe, 207CC, Megane CC, Eos and SLK200. If you think of it, the Audi TT – the lower end versions – isn't the last word in performance either. These cars are more show than go, though the eventual choices of the Type R and M3 were spot on.

Honda Civic Type R - fantastic bang-for-buck sports car. Worthy double winner.

BMW M3
CAR OF THE YEAR 2008

Autocar ASEAN

NST

Winner:
Nissan Sylphy

Winner:
Mazda6
AA's choice of the Nissan Sylphy as their Car of the Year was a surprising one, and provoked intense debate in motortrader.com.my's forum. It's not an enthusiast oriented product, and hence it's unlikely to be a popular choice among people who would read car mags or browse car forums. I don't personally agree with AA's choice either, but I will accept that they have good reasons to select the Sylphy. Thinking from the average Joe family man who wants a good sensible car, the Sylphy does tick all the right boxes – providing simple fuss-free motoring.
I have tested the Mazda6 not too long ago. In fact, chances are, I tested the same white car that was driven by the motoring journalists (registry MBR 800), and I loved it. Fully imported, and selling at RM174k, the 2.5 is an attractive alternative to the RM167k Honda Accord 2.4 (hot favourite for the AA overall COTY award) and RM164k Toyota Camry 2.4.
However, I am not sure it's my choice as the Car of the Year. A Car of the Year is more than about having fantastic driving dynamics or a comprehensive equipment list. It has to create waves, it has to shake the market, it has to be the car everyone's talking about. In that respect, I feel the Sylphy is actually a more appropriate winner than the brilliant Mazda, even though the 6 is the car I want parked in my porch.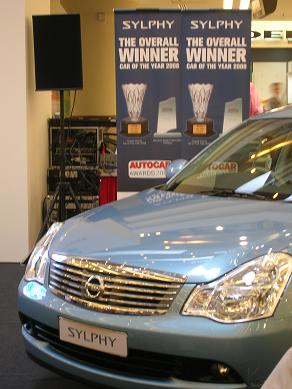 Autocar ASEAN Car of the Year 2008 – Nissan Sylphy

New Straits Times / Maybank Car of the Year 2008 – Mazda6