Ford shows of Ranger Max in Thailand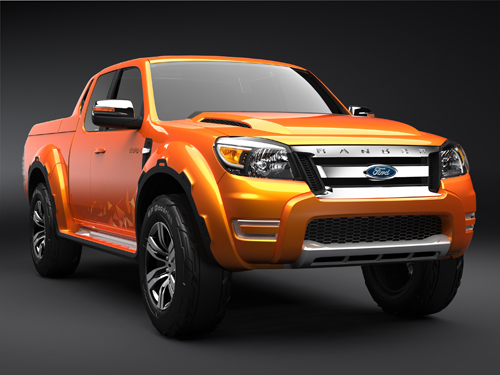 Uncle Henry can use a sales booster for their aged pick-up truck and this could be it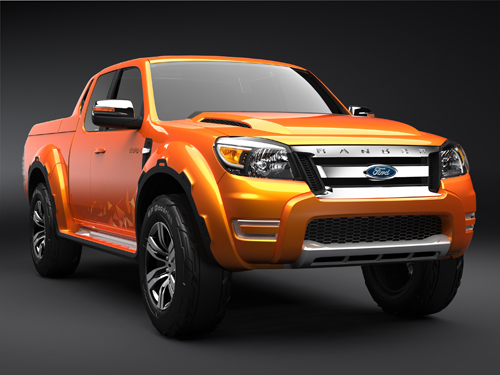 This concept truck will be  the centre of attention at the Ford booth in the Bangkok Motor Show which will open its doors in a few days.
Based on the current Ranger, they made dramatic changes to the exterior with new lamps and grille and a funky bonnet with oversized power bulge and, what looks like, ventilation slits.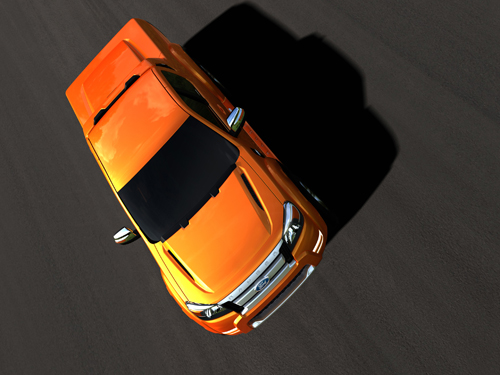 According to Ford, power tools were among the inspirations for the project, hence the blend of matte accents and this OSHA-friendly orange paint job.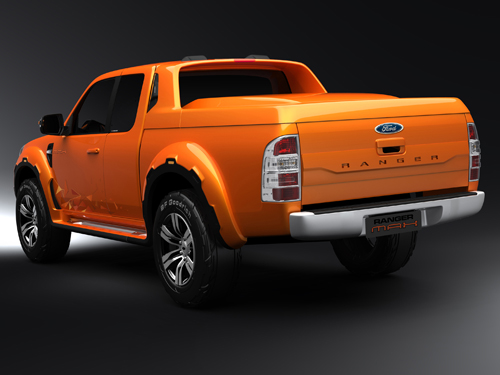 The obviously-fake bolted-on look of the fenders is proof of the designers staring too long at power tools, thankfully they actually look good, in a show-car sort of way.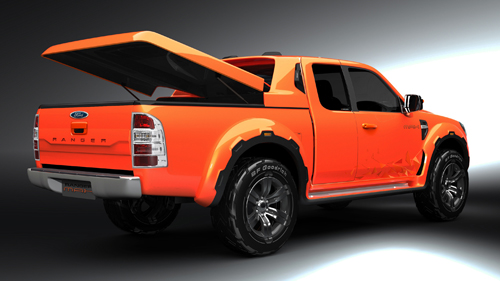 The bed cover and stylised roll-bar is mandatory on pick-up truck concept vehicles, either that or they have to have a fancy contraption for carrying specialised equipment, like pit garage or rescue equipment etc.