The shockingly boring Chevy Volt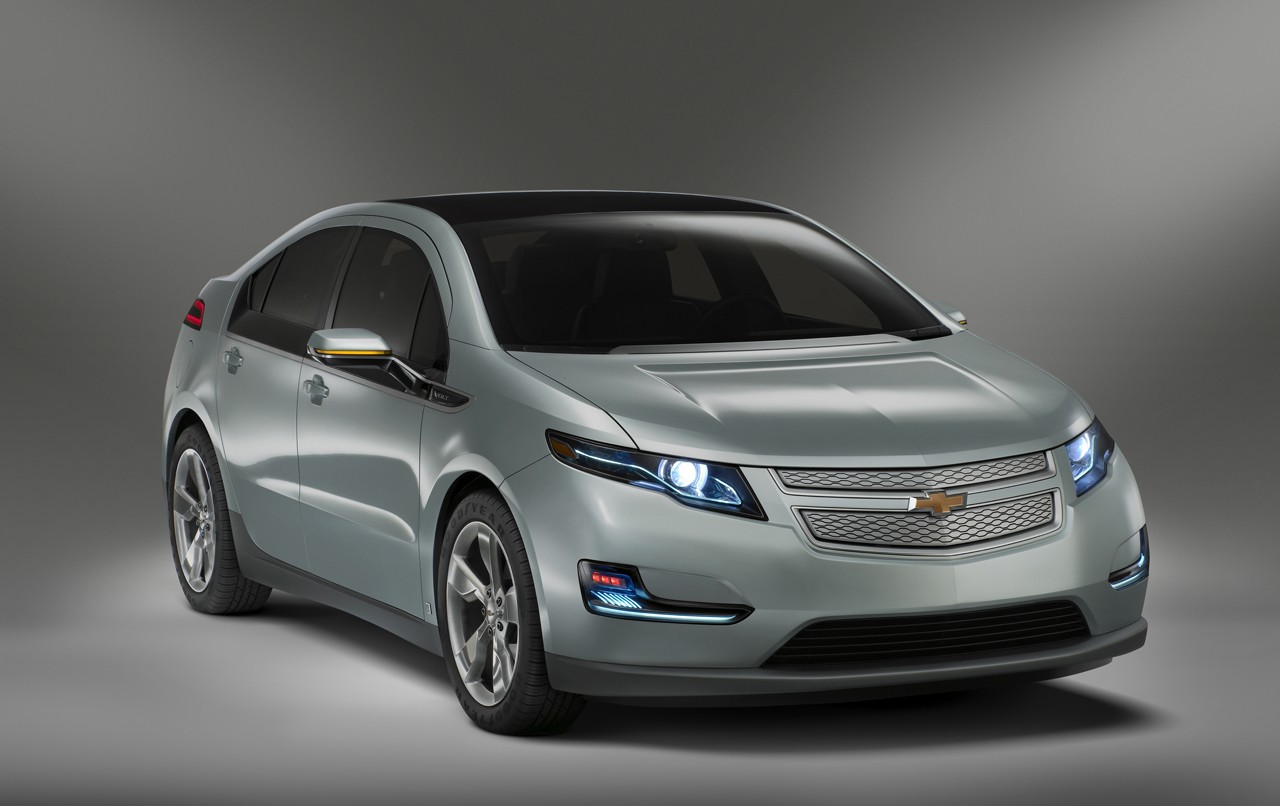 Why do car companies go geeky ugly when designing electric/hybrid cars?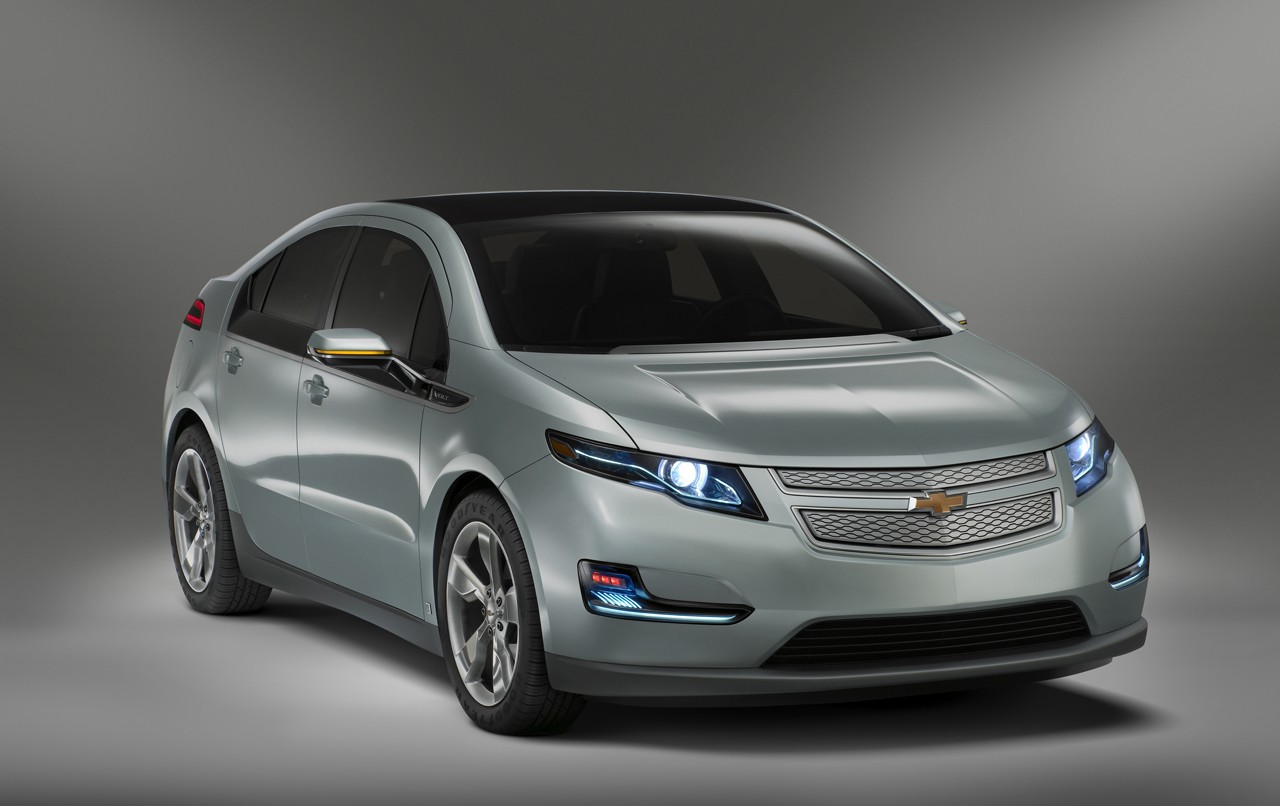 Take a look at this picture and tell me that the car doesn't look 'futuristic'. Futuristic is another word for geeky and in the case of the Chevrolet Volt it represents what boring cars from the future would look like.
I wonder what evil spirit comes over and possess the designers whenever the are told to design a purpose buit hybrid or electric cars. Just look at the hideousness that are the Toyota Prius and Honda Insight and now the Chevrolet Volt.
What is so wrong with making these cars look cool and desirable on their own?
I mean the Prius is only cool because Hollywood types drive them, if not, the only people who would touch them are bearded people in sandals who think trees make interesting conversation.
Back to Our Volt.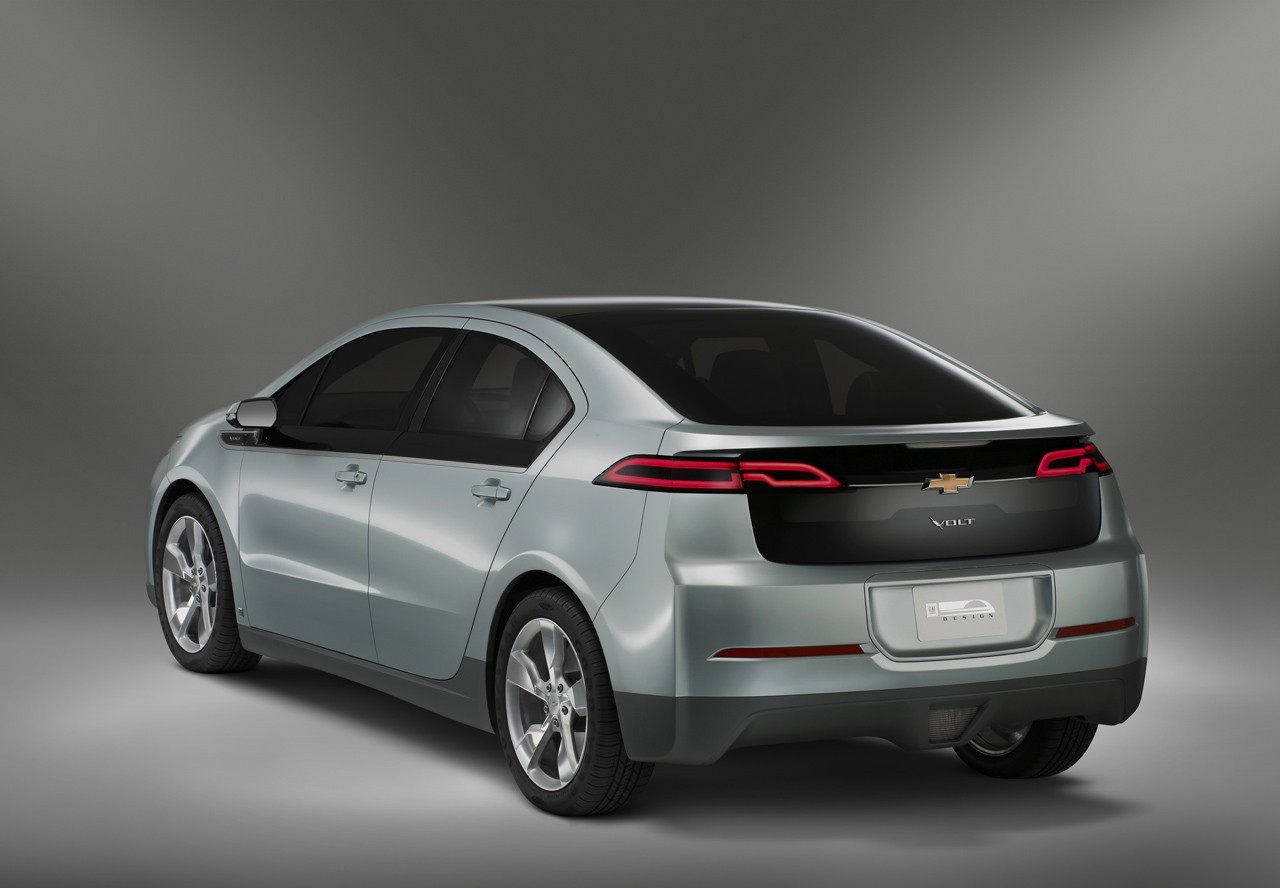 Take one look at the car and one look at other cars that are coming out of General Motors in the next few years and you can see just how different the Volt is. The Volt was intentionally designed to look like they came from a different time, that it would stand out in a  crowd.
That's a good thing but in doing so, the designers and stylists seem to forget that even in the distant future, people would still like beautiful objects.
The production Volt looks like a ToyotaPrius that been given the boot and front end from the original Volt concept show car and the result is totally unsatisfactory. It has some of the elements that we love from the concept car but somehow it doesn't make us excited.
It's like almost sneezing. You are keyed up with anticipation for a great release and then it doesn't happen and you feel your lung collapsing on you.
And the same applies to the interior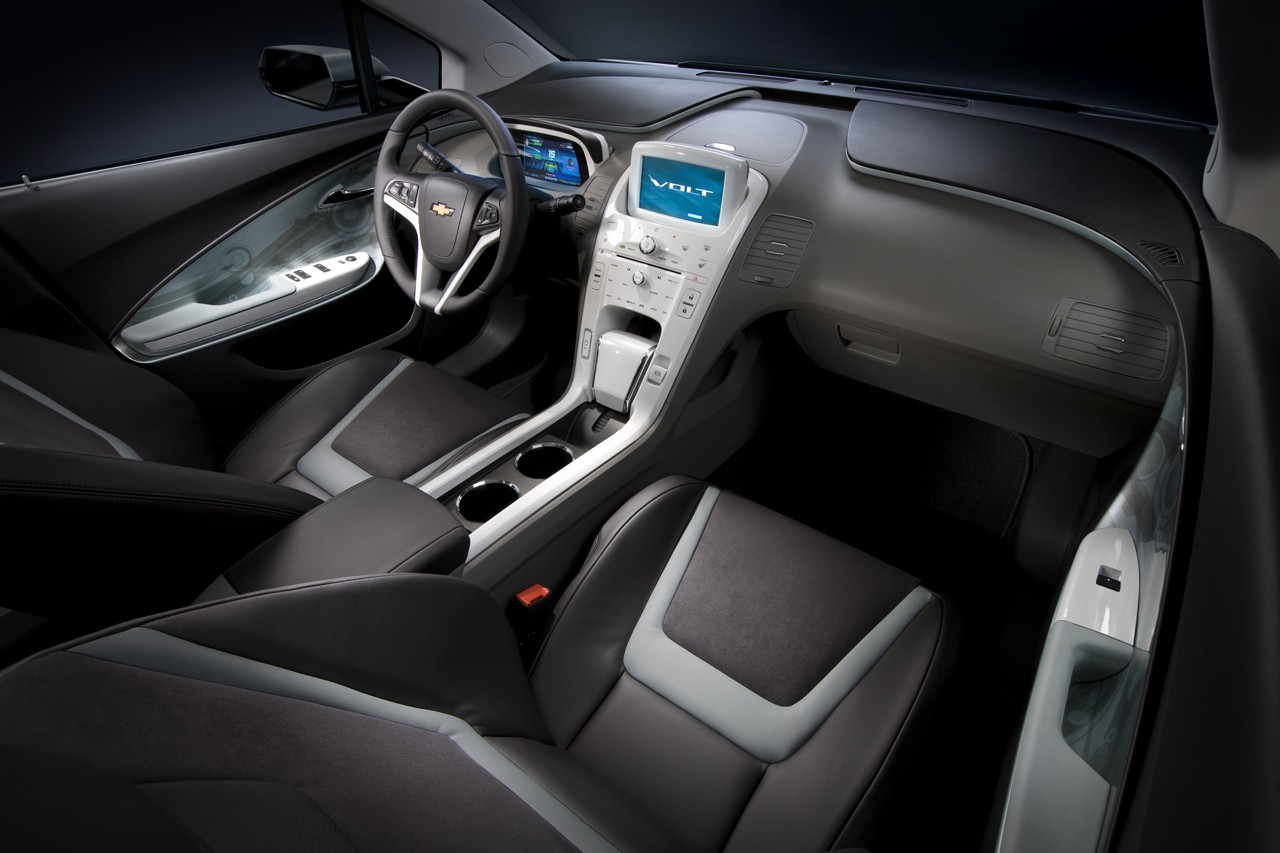 Overall the interior does look rather attractive with swooshing dynamic lines and rather neat details but then they slap a huge piece of shiny white plastic on the centre console. What was that all about. Whoever told them that shiny white objects would look good anywhere outside a toilet?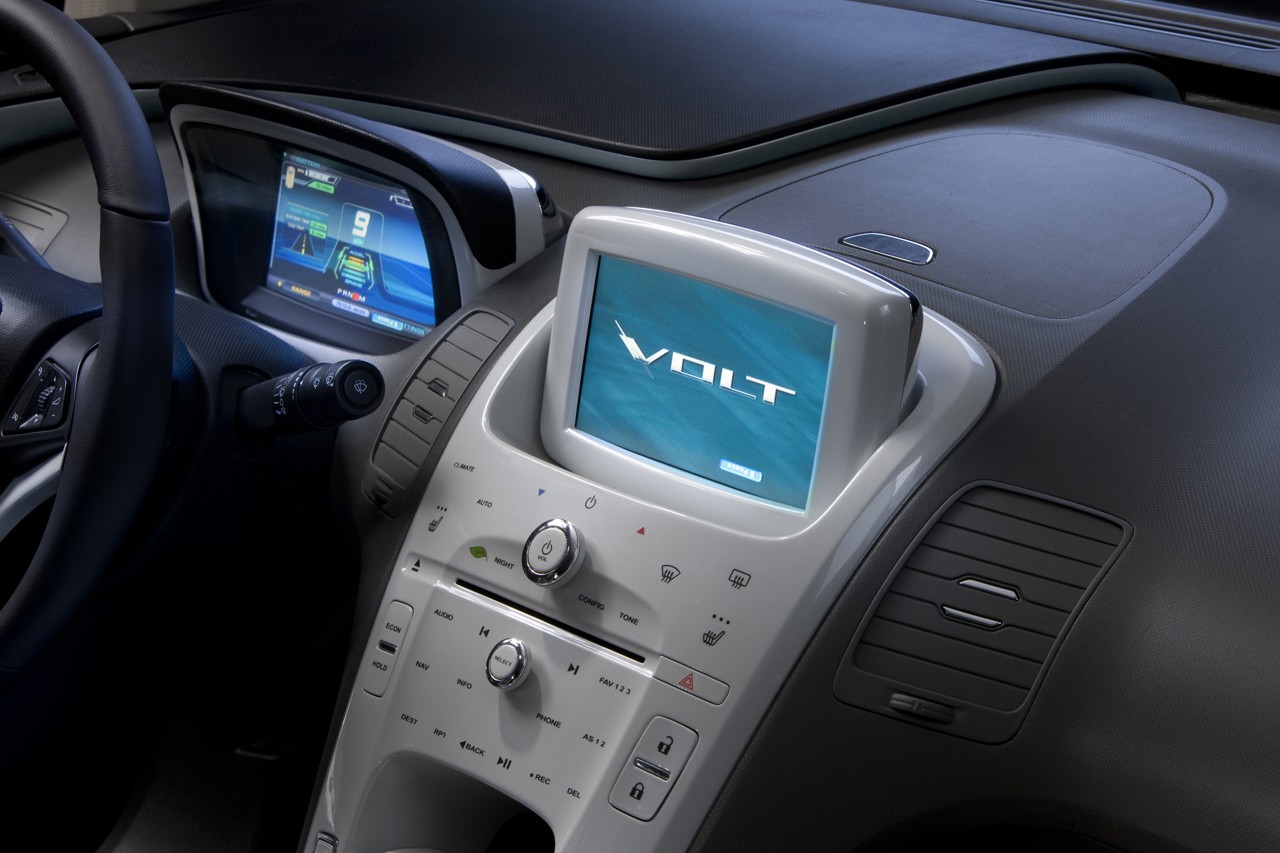 The white plastic gives the centre console a certain immaturity rather than youthfulness but I think that's the worst thing I can say about the interior.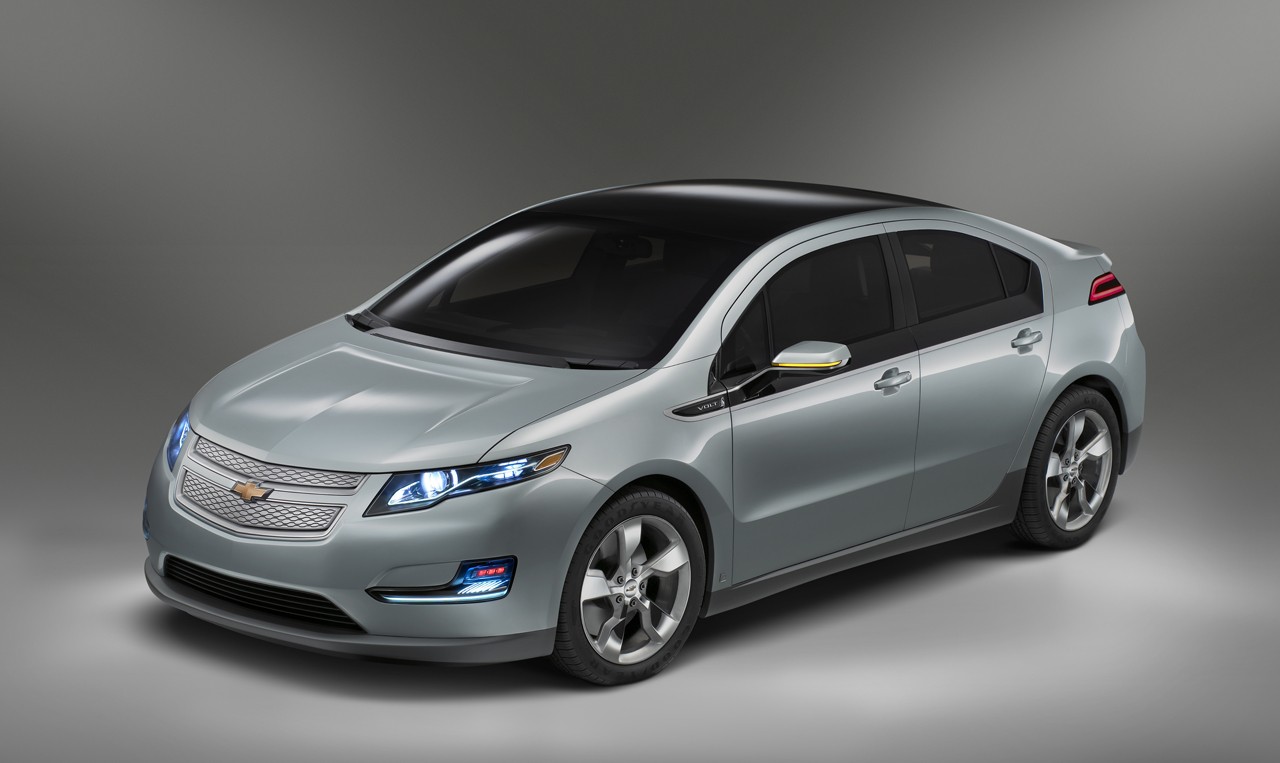 The good news is that of the three cars, Prius, Insight and Volt, the Volt is the best looking but that's not saying much.
For real inspiration in the electric car business, you have to look at Fisker or Tesla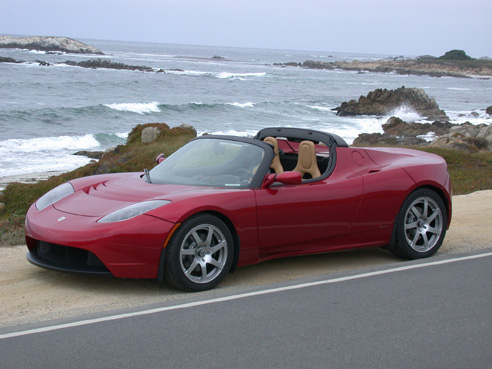 If you look at the Tesla Roadster, all you see is a gorgeous little sportscar, it doesn't shout 'electric'. The only clue for the eagle eyed is the slightly cleaner than normal detailing but you can conceivably attribute that to chance.
After all some car companies do not like ostentatious detailing even on their normal sportscars.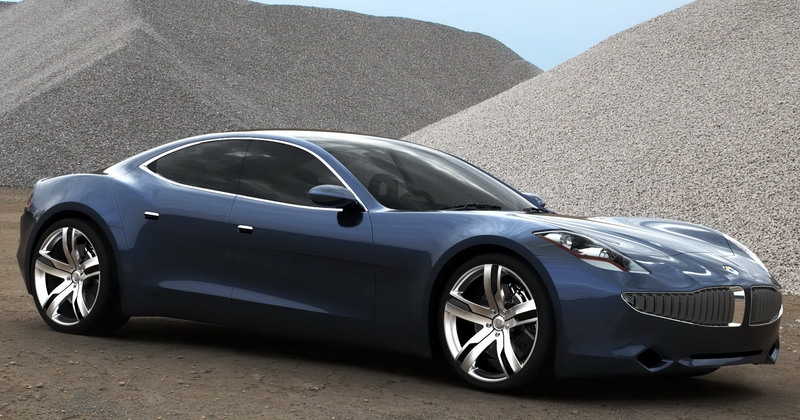 Then there is the painfully stunning Fisker Karma hybrid premium sedan.
This could easily be a Maserati or Jaguar or anything on four wheels that is gorgeous.
Henrik Fisker, the designer who gave us the modern Aston Martin DB series, understands that even people who buy electric cars want their cars to look gorgeous.
This is how you make electric cars stand out in a crowd. This is how you reward your customers for being environmentally friendly, this is how you pay them back for buying a car that is more expensive than normal.
My wish is to never see another 'futuristic' looking electric or hybrid cars… enough is enough