E-class tease through concept Fascination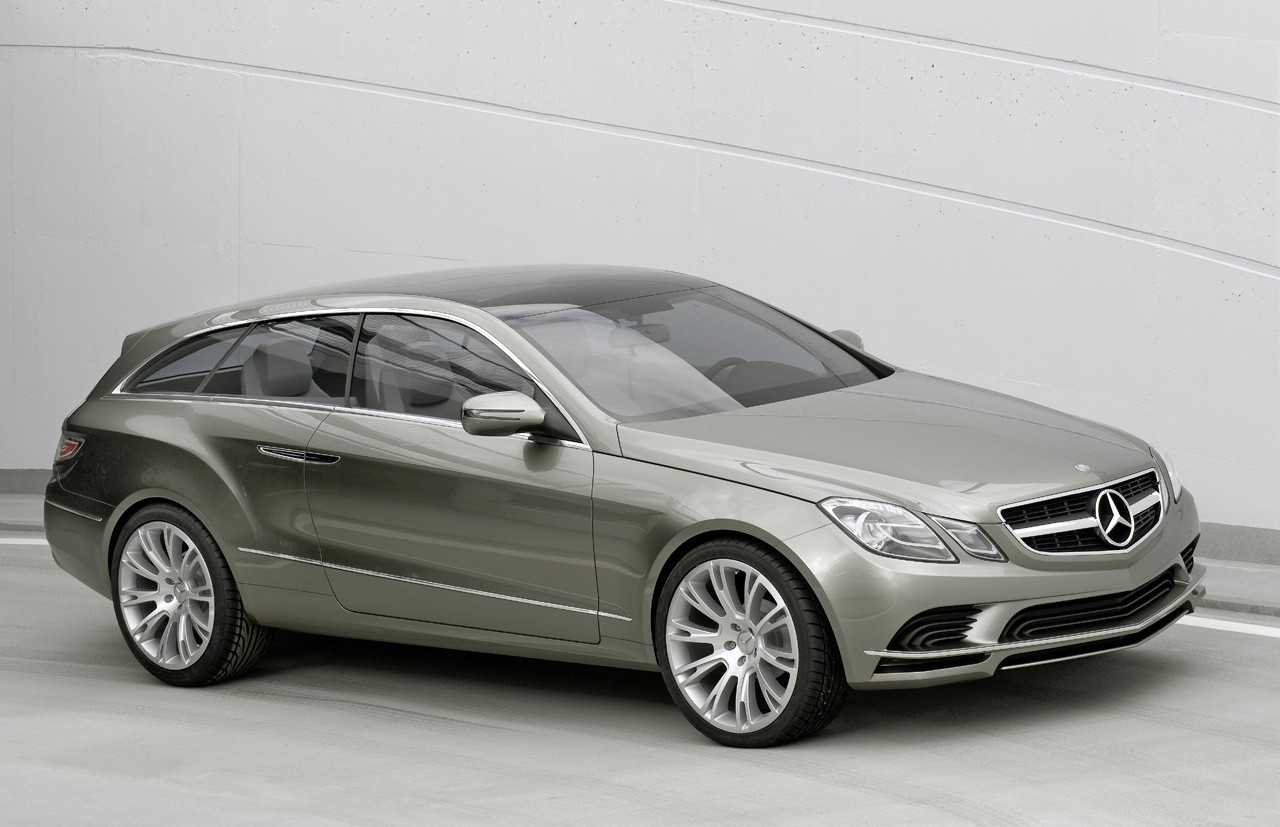 Shooting brake concept hints at upcoming E-Class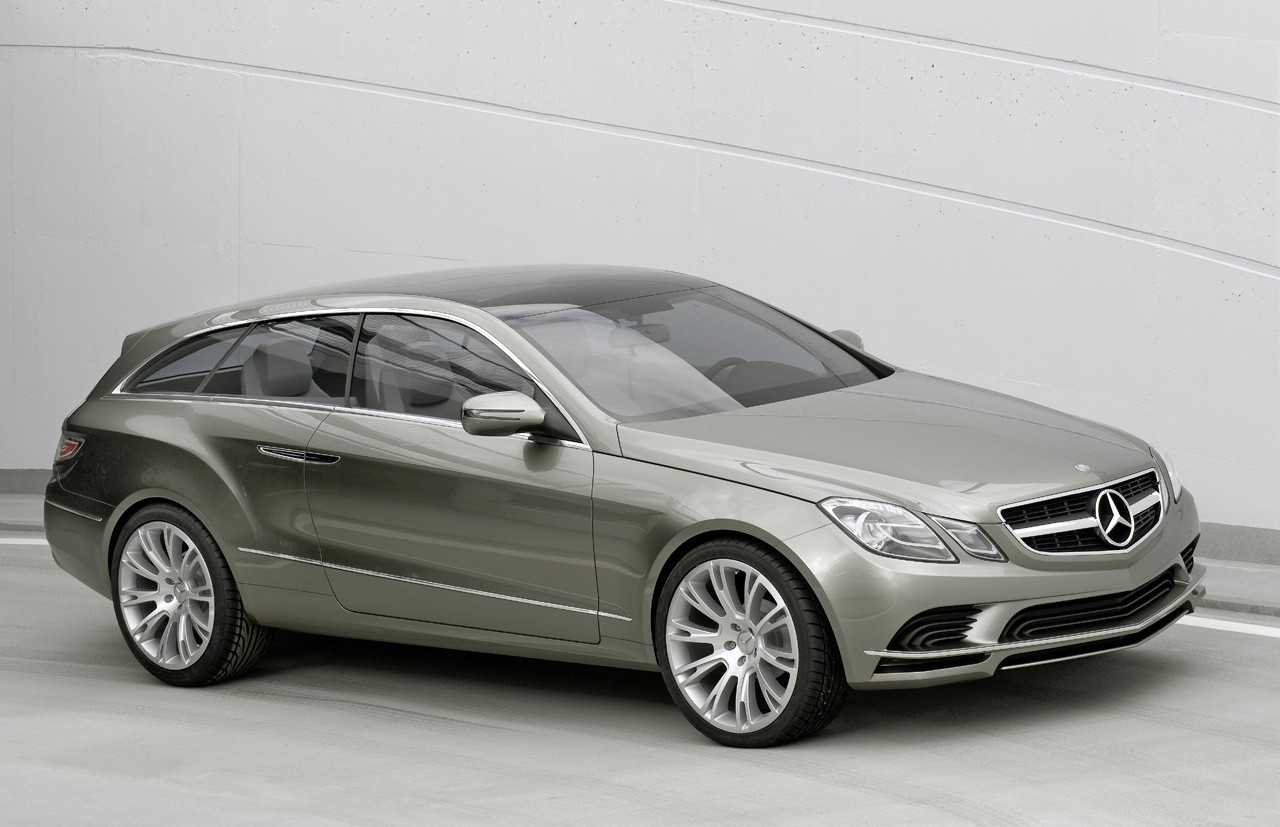 If you want to know what the next generation Mercedes-Benz E-Class would look like, then inspect the Concept Fascination closely.
This concept car, which will debut at the Paris Motor Show features several design cues that you can expect to see in the upcoming midsize Mercedes.
Among the design cues that will appear on the E-Class are: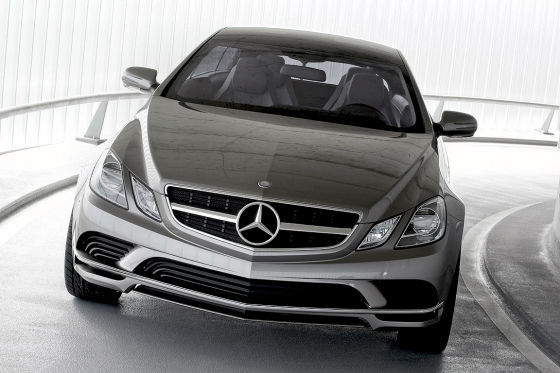 Quad headlamps, this time its trapezodial. Mercedes is maintaining the four-eyes theme but has given it a more masculine tone through the use of strong lines and sharp angles. the same design language made its debut in the highly praised S-Class.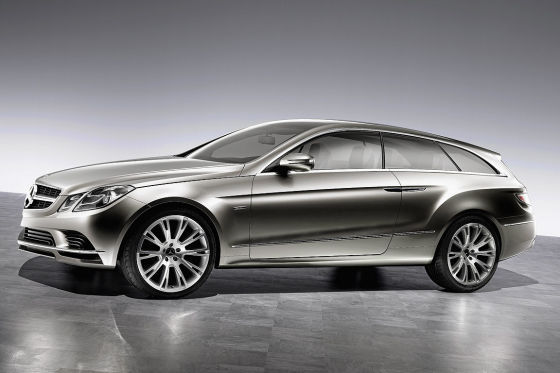 Semi-clamshell bonnet. This wraparound design came into view via the C-Class and willprobably make it into the E-Class. It helps to give the car a more youthful appearance. the strong panel lines also help to give the car a more elognated look and disguise any unnecessary vertical bulk.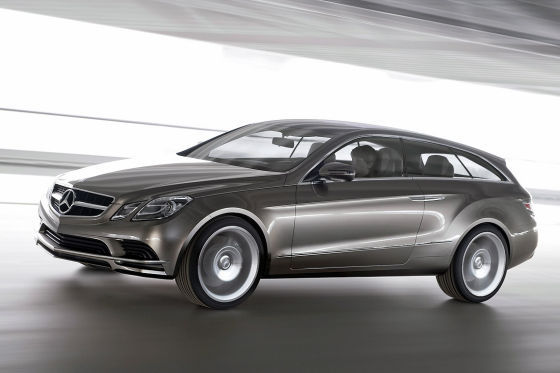 Angular grille The angular grille shape will probably make the transition to the production E-Class untouched. The highly stylised shape allows Mercedes benz to maintain their prominent chrome grille without scaring younger buyers. Not that it really matters since this is an E-Class and buyers tend to be middle-aged anyway but it is always good to look younger than you are.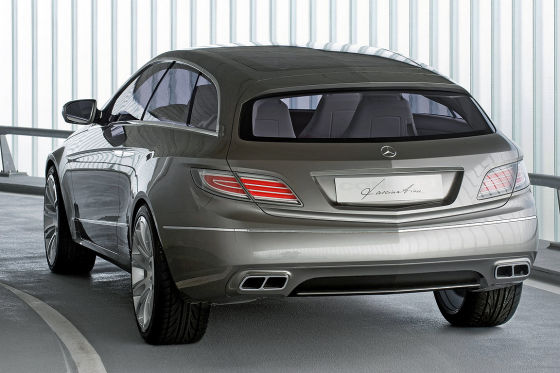 Clean window trim While the pillarless doors are probably going to take a miss, the clean chrome trimmed window treatment will likely make an appearance as Mercedes has rekindled their love affair with high quality brightwork.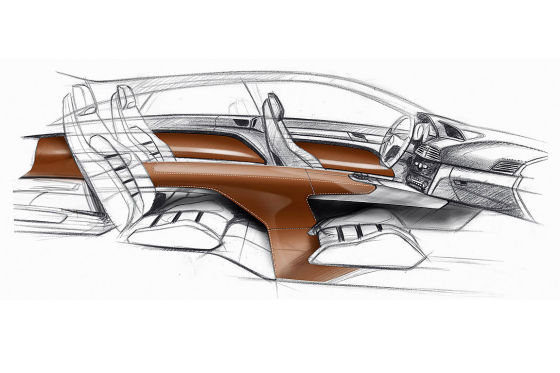 This look will likely be more faithfully recreated in the upcoming CLK and who knows they may even offer it as the shooting brake shown here.