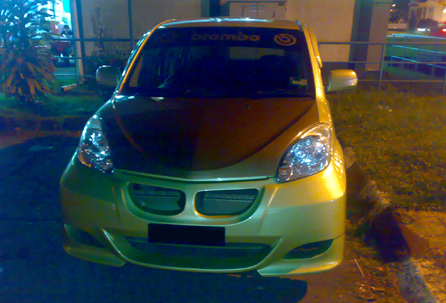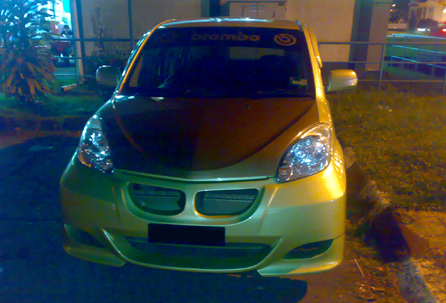 Malaysians are known as a creative lot when it comes to 'modifying' cars. On my recent travel to Kuching, I spotted a Perodua MyVi that somewhat looked a lot more premium than it's siblings from the same Perodua stable.
Sporting a front bumper that is modelled after the E60 BMW 5 series, this particular vehicle sure looked different. Luckily the owner has the sense of not including the blue and white propeller logo of BMW alongside the double kidney treatment.

So what do you think?