First crashed GT-R in Malaysia..OUCH!!!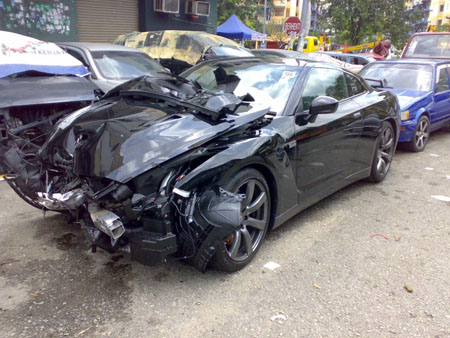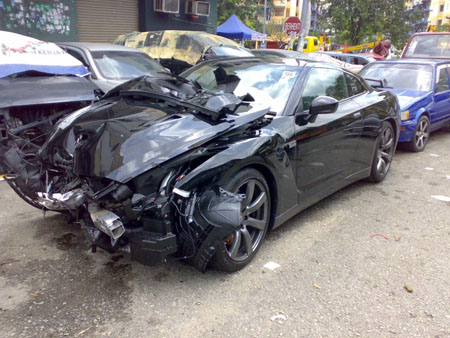 This picture appeared on the North American GTR Owners Club (NAGTROC) forum and if you look at the BERHENTI sign at the back, you will see that the person who crashed this car is a Malaysian.
Well, this probably the third GTR crash recorded on the web. Usually the Japanese and Hongkies will crash some fantastic supercar or other first before the rest of the world and this time the Hongkies came first, the Japanese followed closely while we came third ….
We have made it to the big leagues of irresponsible drivers.