2008-2011 are 'Tahun Merawat Mitsubishi'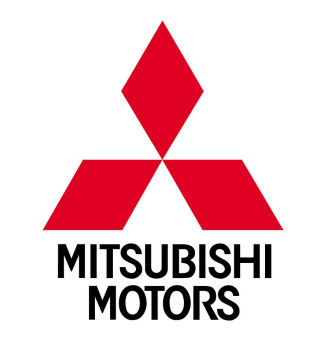 Mitsubishi Motors Corporation Japan just announced their mid-term plan and the gist of it is that from this year till 2011 the company wants to cut cost and improve profitability, which is sensible enough for any company.
They want to do this by reducing their R&D expenditure by reducing the number of specialised, region-specific models. In other words the whole world will get the same car i.e a global car – not exactly a ground breaking idea since Toyota, Honda ad Ford which got onteh bandwagon sometime in the last decade has found out that the global-car idea does nto necessarily work well just looka t how Both Toyota and Honda have Europe centric and America centric models now.
Mitsubishi also wants to intoruduce an MPV based on their one-tonne pick-up truck…hmmm again not new after the Ford Everest and Toyota Fortuner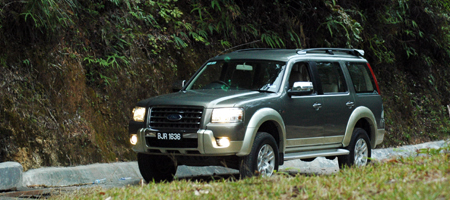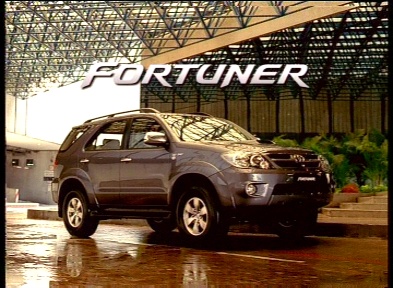 It might work if the plan is for a low-cost version of the popular Pajero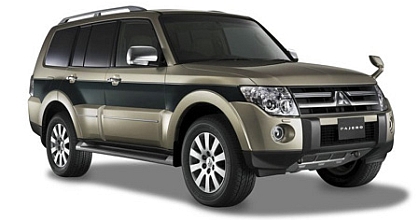 They want to build more mid-sized cars because that's where the margin is the fattest. This is true but they need strong brand image to make this work…
Finally they want to share more work with Nissan in building small fuel efficient cars… like the i-car,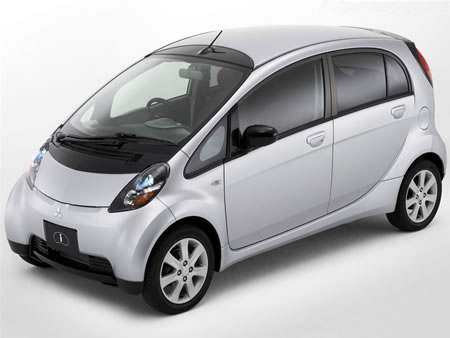 This is a good idea but since margins at the bottom of the rung is thin, they will have to fight hard against small car specialists like Diahatsu and Suzuki.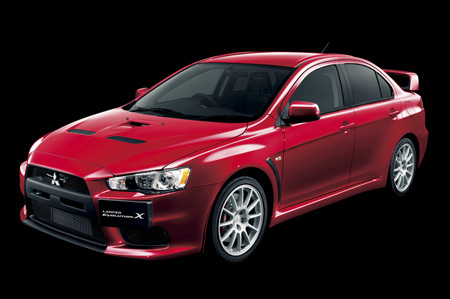 I like Mitsubishi because they build the EVO so I want them to get better…Best of luck then
 If you feel up to it, the FULL Press release is below..read on 
Tokyo, February 29, 2008 — Mitsubishi Motors Corporation (MMC) today announced a new mid-term business plan, called Step Up 2010, for fiscal years 2008 through 2010 (ending March 31, 2011). 
Recap of the Mitsubishi Motors Business Revitalization Plan
Having announced the Mitsubishi Motors Business Revitalization Plan on January 28, 2005, the company has been working on various measures toward revitalization based on the two pillars of recovering trust and restoring earnings. On the matter of trust, it has strived to improve employees' awareness, strengthen its quality management system, and create a thoroughly customer-centered culture. These achievements have all received favorable evaluations from the Business Ethics Committee, an external advisory body to the board of directors and chaired by Mr. Noboru Matsuda, consisting of experts and specialists. On the matter of earnings, the company now expects to achieve its fiscal 2007 target of solid profitability, and has, through an emphasis on "selection and focus":
(1) Reduced development of regionally specific vehicles and expanded development of global vehicles;
(2) Rationalized overseas production;
(3) Strengthened domestic sales networks;
(4) Expanded collaborative alliances.
Performance targets
(Units: Thousands of units, 100 million yen)
FY2010 Target FY2007 Forecast
Sales volume(retail) 1,422 1,337
Net sales 27,600 26,700
Operating profit 900 800
Ordinary profit 710 600
Net profit 500 200
   
Target sales volume (retail) in fiscal 2010 will be 1,422,000 units, on the back of growing markets such as Russia and Ukraine, as well as expanded sales in resource-rich areas such as the Middle East and Latin America. This exceeds by 85,000 units the fiscal 2007 forecast of 1,337,000 units. Increased sales including an increased percentage of built-up vehicles will yield sales of 2 trillion, 760 billion yen. In turn, the company expects 90 billion yen in operating profit, 71 billion yen in ordinary profit, and 50 billion yen in net profit.
Policy
"Stepping up" from the Revitalization Plan to a new stage in which the company will build a base for sustainable growth, Mitsubishi Motors will seek to do the following, through a basic policy of "bolstering strengths and securing steady profits":
(1) Provide competitive products in its "focus" markets (see below) and increase unit volumes
(2) Ensure steady profits through cost reductions and improved profitability in after-sales
(3) Improve efficiency of its global production operations in line with its sales strategy
(4) R&D for leading-edge environmental technology
(5) Invest in areas that will provide a base for sustainable growth
Business Strategy
Product strategy
1) Development of global products that reflect both financial and environmental responsibility
2) Focus on minicars and small cars, medium-sized cars, and SUVs
3) In the area of environmental technology, in addition to upgrading its current technologies, the company will concentrate on the development of core technologies, including emphasis on the development of clean diesel engines and the high-efficiency automated manual transmission Twin Clutch SST (Sport Shift Transmission).
4) Representing the pinnacle of MMC's environmental technology, the company will release the next-generation electric vehicle i MiEV, which is currently under development, ahead of competitors in the marketplace.
 
New Product Launch Plan
1) Expand number of mid-size platform models
2) Add an SUV based on the one-ton pickup
3) Add small, 'lower-impact' SUV
4) Adapt minicars for overseas use, add global models
5) Bring an electric vehicle to world markets
 
Regional strategies
1) Japan
Mitsubishi Motors aims to be operating in the black in its domestic operations by fiscal 2010, by improving business efficiency in addition to adhering to a focus on profitable sales. It will improve the profitability of new vehicles by marketing distinctive products, implementing measures to strengthen sales capabilities across the country while improving the percentage of dealership sales, and by working to increase customer satisfaction. It will also improve the efficiency of its sales network, including by streamlining back-offices.
2) North America
Mitsubishi Motors will further strengthen trust between the company and its dealers and make concerted efforts with dealers in providing service to customers, as well as working to improve the brand image in the mid- to long term. The company will also expand sales by, for example, marketing the new model of the Lancer Evolution released in January 2008 and adding a sport hatchback Lancer model hereafter. Best use will be made of the local production plant in the U.S. through continued efforts at overall cost-cutting, including fixed costs, and by expanding export opportunities.
3) Europe (Western and Central Europe)
In the mature Western European market, Mitsubishi Motors will address environmental awareness and tightening CO2 emissions regulations by promoting environmental technologies and compact vehicles. At the same time, in the expanding Central European market, it will strive to increase sales with a focus on SUVs.
4) "Focus" markets
– In Russia and the Ukraine, Mitsubishi Motors will aim to further expand sales by increasing the number of its sales outlets, enhancing its SUV lineup and other measures. It is also considering possible local production in Russia for the import tax benefits such an arrangement would offer.
– In the Middle East, a company will be established to integrate all functions – sales, marketing, parts and after-sales service; and to strengthen comprehensive sales support.
– In Brazil, new products and variations of SUVs will be added to local production. The company will also strive to increase sales by filling out its lineup of full-range (0%-100% gasoline / bioethanol-compatible) flexible fuel vehicles (FFV).
– In China, the company will strengthen sales networks for Mitsubishi brand vehicles, including those locally produced by South East Motor Co., Ltd.
– In India, Mitsubishi Motors will expand sales of locally produced vehicles including new model SUVs, as well as growing the sales network.
Improved Efficiency in Global Production
In addition to transferring production of the Outlander for Europe from Japan to the European production base, preparations will be made to bring production of another Europe-bound SUV to the facility. In this way, sales opportunities will not be lost due to overcapacity at production facilities in Japan, paving the way to an efficient and more profitable production system responsive to increasing demand in the global market.
Alliances
Mitsubishi Motors and Nissan Motor have agreed to strengthen their collaborative operations by adding a minicar model to their OEM business, and to pursue possible collaboration on development, production and OEM supply of light commercial vehicles for the Japanese and overseas markets. Mitsubishi Motors will positively promote tie-ups and cooperation in individual areas deemed to have sufficient merit in respect of supplementing products and technology and reducing costs.
 
Measures to improve profitability
1) Process imrpovement
Mitsubishi Motors will aim to reduce costs by improving its ability to adjust supply in response to demand, and through comprehensive inventory management.
2) Strengthening after-sales service in mature markets
Expansion of peripheral businesses, including the promotion of service products to meet customer needs.
3) Strengthening cost-cutting measures from R&D onward
Mitsubishi Motors will establish a solid procurement foundation by strengthening internal cooperation among development, production and procurement departments, enhancing relationships with parts manufacturers, and by making every effort to achieve substantial cost reductions from the initial stage of development.
Investment in areas that will provide a base for sustainable future growth
Capital investment will be focused on: the expanded development of models based on the mid-sized platform; on reducing environmental impact through measures such as the new paint facility at Okazaki; and on increasing production capacity.
R&D expenditures will be concentrated on "distinctively Mitsubishi" areas such as SUVs and the S-AWC (Super All Wheel Control) vehicle dynamics control system as well as environmental technologies.
 
Other
1) Continuing and enhancing compliance and CSR activities
Placing top priority on corporate social responsibility (CSR), Mitsubishi Motors seeks, in addition to continuing conventional compliance and CSR activities, to move toward a prosperous and sustainable relationship with society. The company announces the establishment of a Corporate Citizenship Promotion Office as a first step in that direction.
2) Human resources strategy
Mitsubishi Motors will promote human resource development, the foundation of any growth strategy, and continue its tradition of car craftsmanship.