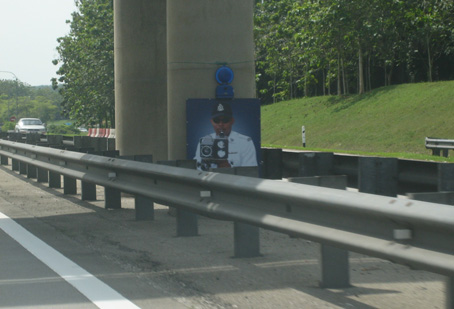 The Chinese New Year traffic last weekend was hectic and busy as usual during festivities of this level. It would be expected that the traffic police will be out in full force to ensure motorists are adhering to the legal speed limit of 110km/h on the highways.
Aside from watch towers (unmanned and unused!) that have been erected along the North-South Expressway quite a while ago, it seems that the authorities have come out with a fresh idea to present to the motoring public.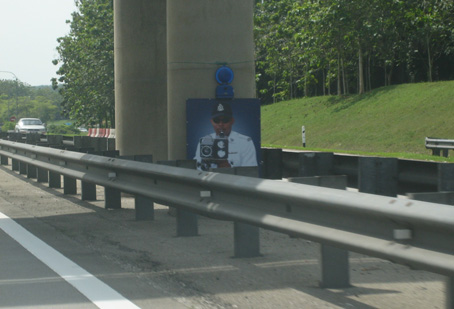 Placed under bridges along the North-South Expressway are posters of a traffic policeman armed with a speed camera. At night, a flashing blue light will accompany the said poster. How it helps as a visual deterrent is highly questionable but I must admit it did provide me with some amusement during my travelling.
Makes me wonder what the authorities will think of next…..
Bumper-to-bumper crawl on the North-South Expressway