Land Rover Discovery 3 SUV Now Available For Immediate Booking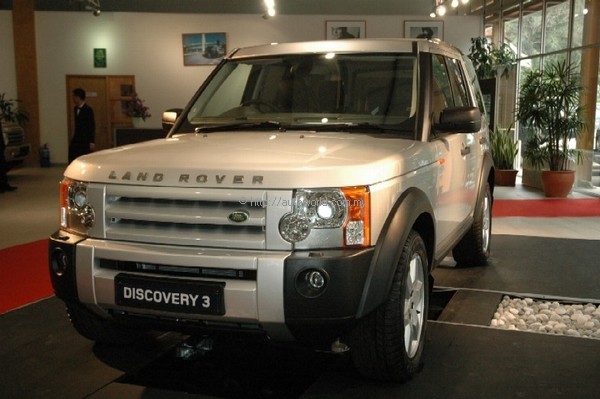 NEW DISCO 3 NOW AVAILABLE IN MALAYSIA
Kuala Lumpur, Tuesday May 31, 2005 – Land Rover (Malaysia) Sdn Bhd has announced that the Discovery 3, an all-new premium Sports Utility Vehicle from Land Rover, is now available for immediate booking.
Unveiled at a special media preview by His Royal Highness Prince Michael of Kent at Land Rover's flagship showroom in Ampang, the new Land Rover Discovery 3 replaces the current Discovery.
Two models of the Discovery 3 are offered to the Malaysian public. The TD V6 comes with a 190 bhp 2.7-litre turbo-diesel engine whilst the V8 is powered by a 295 bhp 4.4-litre V8 engine. Delivery of the vehicle is scheduled to commence in July 2005.
First launched in September last year, the Discovery 3, or Disco 3, as it is popularly called, has met with world-wide acclaim. To date, it has garnered nearly 40 awards from respected motoring publications around the world for its bold new design, user-friendly technology and exceptional breadth of capability on and off-road.
Speaking at the unveiling, Land Rover Malaysia Managing Director Ali Shuib said that the Discovery 3 is the Land Rover of the new millennium, and that it was endowed with a new level of smart technology aimed at enhancing driver safety, security and confidence when handling the vehicle. "Land Rover has introduced a number of world firsts in the Discovery 3 – the most notable being the proprietary Terrain Response technology and integrated Body-frame, which clearly demonstrated its unique heritage and leadership in 4×4 technologies. Over the years, Land Rover has proven that it is the leader in developing premium SUVs that have unmatched off-road capabilities and yet perfectly capable of meeting the primary needs of today's urban lifestyles – comfort and luxury," he said.
Land Rover Asia Vice-President – Importer Markets, Roger Joy, said that the introduction of the Discovery 3 marks the first of several important new models to be introduced in Malaysia this year. "The third generation Discovery is perhaps one of the most eagerly awaited following the success of its predecessor. The previous Discovery was widely acclaimed as a premium family lifestyle vehicle that was spacious, reliable and well equipped. The new Discovery 3, while maintaining many of the winning attributes of the predecessor, was a bold new design developed from scratch with a totally modern expression. As a new generation Land Rover, it would be pointing the way forward for the company and would be the backbone and foundation for the Land Rover product range well into the next decade," he said.
The New Discovery 3 is a true seven-seater, with an extremely spacious 3rd row of seats that are large enough for 95% of adults. When not in use, they tuck neatly into the floor to provide a flat bed for cargo stowage. It is also equipped with state-of-the-art features such as Terrain Response System, Dynamic Stability Control, Electronic Traction Control, Electronic Brakeforce Distribution, Anti-lock Brakes, Hill Descent Control, adaptive front lighting system and computer-controlled cross-linked air suspension.
Prices were not announced, but it sure does not look cheap.