Rhema Home Benefits from Autoworld Hunt Treasures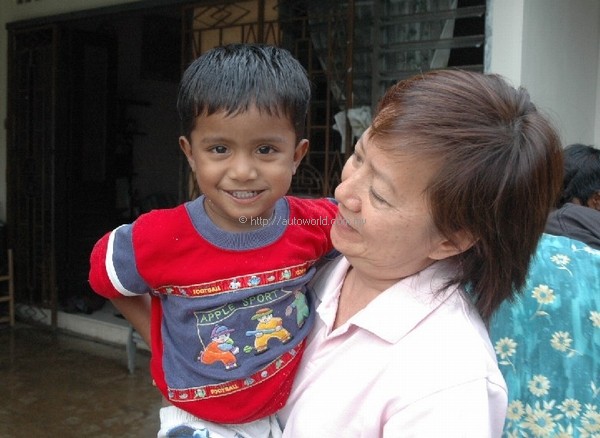 RHEMA HOME KIDS BENEFIT FROM AUTOWORLD HUNT TREASURES
Seremban, 7th april 2005 – Mother Rebecca and the 37 kids at the Rhema Home in Seremban got a pleasant surprise today as members of Huntmasters Enterprise, the organizers of the Autoworld Treasure Hunt delivered the 'treasures' handed in by the participants of the hunt to the home. The treasures included mineral water, toothbrushes, and food items. As an additional gesture, Wendy Lim of Huntmasters also included snacks and cakes in the goodies for the kids.
Rhema Home, situated along the road from Seremban to Port Dickson, was one of the beneficiaries of another recent event, the Ronald McDonald's Children's Charities Hunt held a month ago. During that event, all the treasures were delivered directly to the home, which incidentally was also the ending point for that hunt. As a further bonus, Huntmasters was also instrumental to collect an additional RM1,909.00 during the prize presentation that night. This amount was handed over to the home to enable them to purchase a much needed sewing machine and other items for use in the home.
Said Mother Rebecca, the only 'mother' known to the many orphans at the home, "I would like to express our gratitude to all the so very kind people who have donated all the cash and the items to us. We are existing without any assistance form the authorities at the moment, and appreciate every little assistance we can get. Our children's lives will be a little brighter because of your generosity.
It was truly a touching sight to see the children rushing happinly out of the home to greet the Huntmasters team, and some of the older girls hugged Wendy, remembering her from the previous visit. Apparently they also love to take pictures.
Thank you, Autoworld members, for your generosity!