Make Way for the New VIP in Town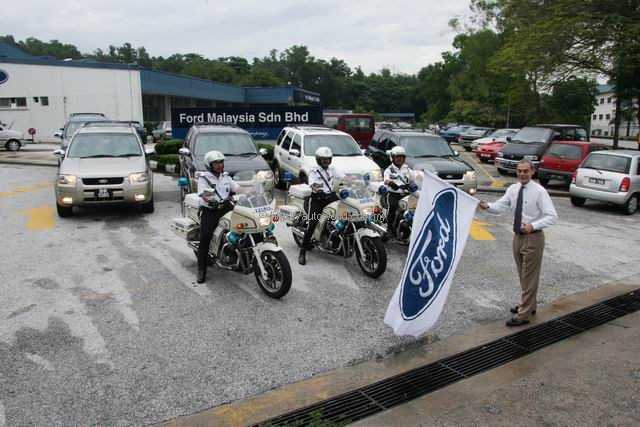 Ford Malaysia flagged off its outrider campaign last week from Shah Alam by its Managing Director, Mike Pease to showcase its latest offering, the Escape 3.0L V6 to city folk and reinforce its profile as a prestigious, fun and trustworthy SUV.
The campaign will see traffic police outriders escorting four Escape 3.0L V6 around the Klang Valley, while making stops along the way to allow the public to see and get to know more about this vehicle.
In addition to this, MixFM and the Ford Ranger Extreme road-runners will be supporting this campaign at strategic locations with live radio announcements and interactive games. Make sure to tune in to find out their location and you may stand a chance to win an instant prize.
"The Ford Escape is a lifestyle vehicle and has built a global reputation as a sporty, agile and fun to own vehicle. It fully captures Ford's "No Boundaries" positioning and gives its owners the freedom to live life to the max," said Pease.
The Escape offers power, driving dynamics and style rolled into one and is powered by a Duratec 3.0L V6 engine, which leads the power stakes in the compact SUV segment.
Priced attractively at RM156,888.00 on the road without insurance in Peninsular Malaysia, the Escape 3.0L V6 is the only SUV that comes packaged with standard leather seats, sunroof and side airbags plus Ford's 3 years/100,000 km warranty, making it the ideal choice of customers who will not compromise on power, style and safety.
For more information or to arrange for a test drive, call 1-800-88-3181.