Toyota Prius to be exhibited at Eco Exhibition at Eco Products Exhibition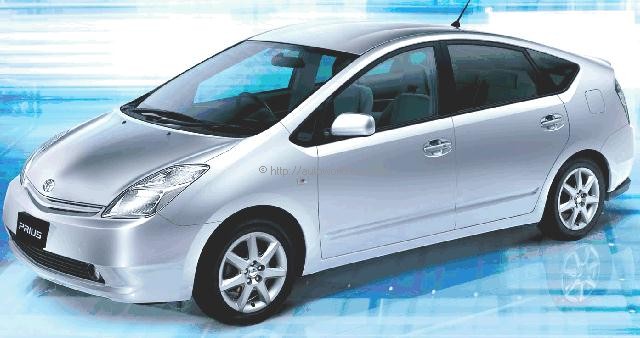 Here is an open invitation from UMW Toyota to go and have a look at the all new Toyota Prius at the Eco-Products International Fair which will be held from September 2 – 4, 2004 at the Mid-Valley Exhibition Centre (MVEC), Kuala Lumpur,
The new and latest Prius is equipped with the next-generation Toyota Hybrid system THS II developed under Toyota's "Hybrid Synergy Drive" concept, which aims at improved environmental performance and greater driving power. This model has received numerous excellent and distinguished international acclaims and environmental awards all over the world. Its also a very attractive and eye-catching, appealing vehicle.
Details of the function are as follows :
Venue : Level 3, Mid-Valley Exhibition Centre
Kuala Lumpur, Malaysia.
Admission : Free of Charge Exhibition Hours :
Sept 2 (Thursday) 11:00 am to 7:00 pm
Sept 3 (Friday) 11:00 am to 7:00 pm
Sept 4 (Saturday) 11:00 am to 8.00 pm
Two winning Malaysian schools of the Toyota Eco-Youth Programme 2004 will also be exhibiting their excellent environmental projects at the fair.
TMC President Mr Fujio Cho is fully supportive of this Eco-Products International Fair, which is being held outside Japan for the very first time. Mr. Cho is also the Chairman of the Toyota Global Environment committee. TMC has been a major contributor and sponsoring exhibitor for many years when this Fair is held in Japan. This fair in Kuala Lumpur is jointly organised by the Federation of Malaysian Maufacturers (FMM) and the Asian Productivity Organisation (APO), supported by various ministries such as MITI ,MOSTE, etc, European Commission ( EC ), JETRO, and Japanese Government.
The theme of this forthcoming fair is "" LIVING IN HARMONY WITH THE ENVIRONMENT "