MyPeugeot Club Eastern Raid Drive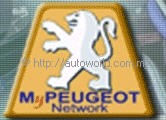 Malaysia Peugeot Owner and Enthusiast Club was formed in September 2003 and was formally registered on 1st April 2004 with current membership of over 400 owners.
The club's broad objectives are to become part of the Peugeot Experience by providing value added services and activities to all Peugeot owners and thereby to differentiate the experience of owning a Peugeot from owning any other make of automobile. Activities organized by the club includes maintenance tips and DIY education sessions, fellowship networking sessions where ownership experiences are shared and problems are resolved, information sharing platform whereby experiences with new or innovative products or services are compared, club visits to partner showrooms or factories and club motoring holidays.
In line with that, the club is organizing an exiciting 4 days 3 nights promotional and family motoring holiday trip to Kota Bharu, Kelantan during the Merdeka holidays between 28/8/2004 to 31/8/2004.
It is a very unique event where members from various part of the country will depart from diferrent locations and meet up eventually at Kota Bharu.
For further enquiry, please contact Azlan at 012 311 8812 or Tajaharis at 019 263 0730.
Main objectives of the trip includes :-
1. To promote the club and it's partners and to create brand awareness of the club
2. To promote positive motoring sports among members.
3. To instill merdeka and patriotism spirit among Peugeot owners and enthusiast
The route will take the anticipated 30+ participating cars over 1200km of the most scenic and exciting roads Malaysia has to offer to popular holiday destinations on the rustic East Coast.
Participants will flag off from Peugeot showroom in Selayang on the morning of Saturday 28/8/2004. The honour of flag off will be given to Yang Berbahagia Datuk Jaafar Kamin.
Participants will then proceed in a convoy to Cherating, Kuantan via the Karak highway. They will stop overnight at Cherating to muster with Pahang,Terengganu and Johor participants before leaving again in convoy for Kota Bharu on 29/8/2004 to join the Perak participants who have arrived at Kota Bharu via another convoy utilising the East-West Highway.
Participants will stay in Kota Baru until 31/8/2004 and will then return to Kuala Lumpur, Penang, Kedah and Perak respectively via the East-West PLUS Highways from Kuala Kangsar.