WPC Fun Drive to Bagan Lalang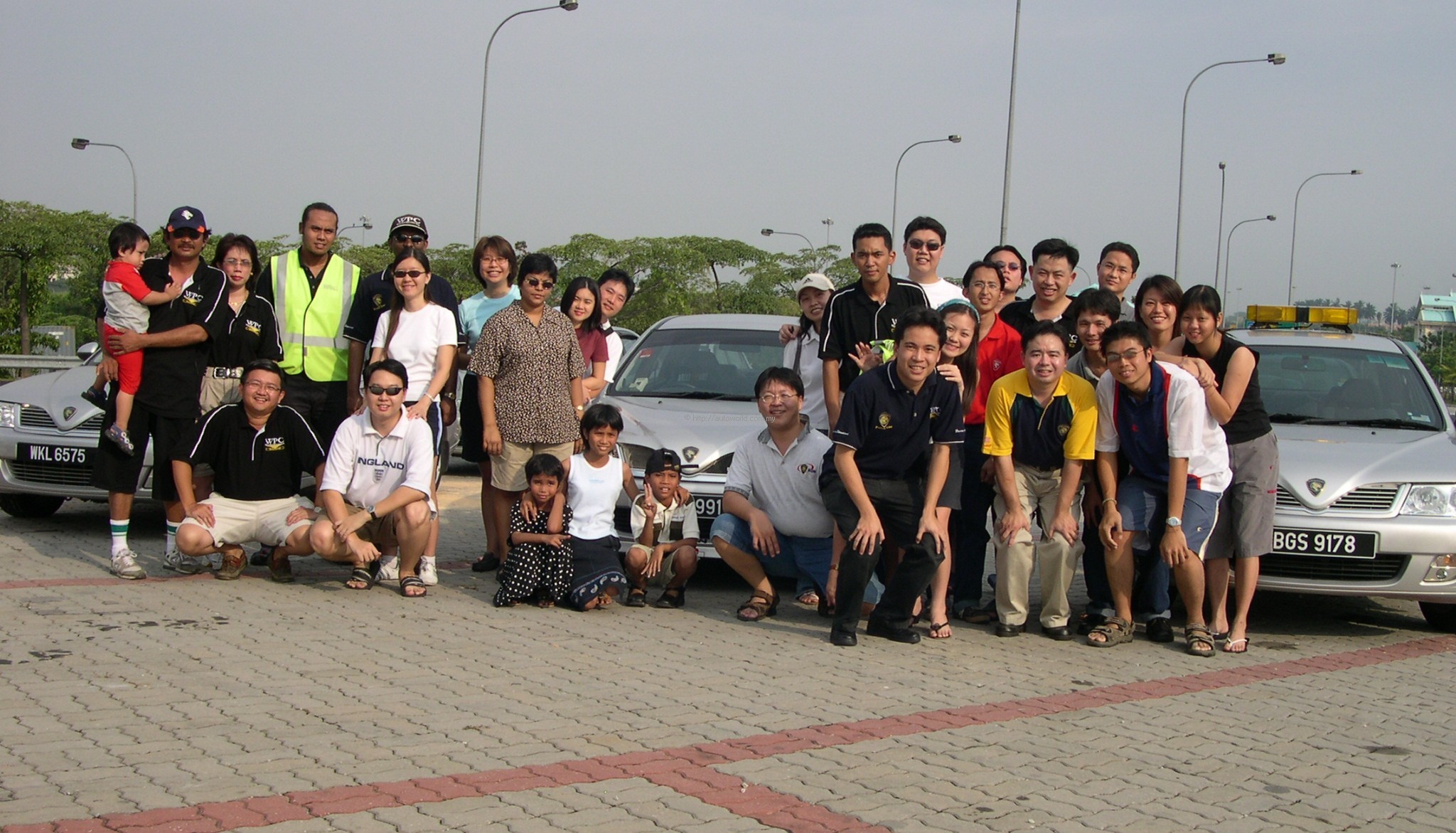 Proton Waja enthusiasts and family oriented Waja Performance Club (WPC) recently organised a fun drive plus dinner outing to Bagan Lalang on May 15, 2004 for its members.
Thirteen cars convoyed from USJ-Elite R&R Area to its destination. There was a slight drizzle and dark clouds hovering nearby looked menacing, threatening to open up to a downpour. However, the dark clouds were soon blown away and out came the hot sun. The organisers heaved a big sigh of relief and went on with the preparations.
One by one, members in their beautiful, shiny Wajas reported in. One member arrived almost as early as the committees! Talk about being enthusiastic! Soon after, the parking lot was filled with Wajas. The usual suspects – all of whom they got to know from TTs and other previous activities, were there. Most brought along their girlfriends, spouses and family.
Greetings and laughter filled the air while the Committee organized the labelling of cars by stickers. They were past the planned departure time but it was okay as there wasn't a need to be in a hurry in this outing. Shortly before departure, a driver's briefing was conducted and a group photo-taking session was held.
Finally, the convoy departed at about 5:20pm. Marshalls directed the departing convoy traffic, some were busy on the walkies communicating with the rest of the marshalls while some at the rear seat were a great help in snapping as much pictures of the convoy as possible.
The convoy went smoothly from departure point right up to the destination point. Everyone was disciplined in observing traffic and convoy rules; and also in maintaining radio silence, free-ing up the channel for necessary communication between marshalls and members.
The convoy of 13 cars were a pleasant sight to behold from the rear and side view mirrors. Many were in awe looking at it, especially those who were caught in a traffic jam on the opposite side of the Elite-KLIA Highway where a 3 or 4 car pile-up occurred. The crowd at one of the tyre shops near the 1st T-junction approaching the town of Sungai Pelek were staring in awe too.
The convoy reached Bagan Lalang at about 6:10pm and headed straight to the restaurant's parking lot. Some of the members car pooled and took a drive to the other end of the beach while some preferred to walk. A few of the marshalls proceeded to see the person-in-charge of the restaurant, to ensure that the necessary seating arrangements were in order and to pre-order the food.
By 7:15pm, dinner was served.
The convoy left at about 8:40pm and the rendezvous point was the Dengkil R&R Area. Fortunately, everything went smoothly without any untoward incident. The convoy reached Dengkil R&R Area and stopped there for awhile before everyone dispersed and headed off for home.