Batteries To Your Doorstep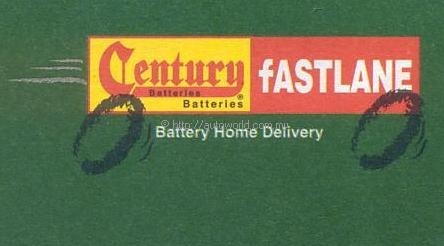 If you've been a motorist for some time, you have probably encountered at least one occasion when you got into the car, turned the key and…. the engine turns over s-l-o-w-l-y. That's usually a sign that the battery is too weak to power the starter motor and if you are about to go on a date, well, tough luck (and you'd better not take the chance of getting stranded somewhere).
A flat battery means you can't drive the car and so you need to walk or get a lift to a shop to buy a new battery. It's heavy and when you have to do it in a rush, it is not pleasant. How nice if you can just phone up someone and have the battery delivered to your doorstep, right?
Century Automotive Products offers just such a service, which it calls the 'Century Fastlane' Battery Home Delivery. The service is an extension of the company's business of making and distributing automotive batteries since mid-1960. To offer the new service, the company, part of the Sime Darby Group's Allied Products & services Division, has teamed up with Fastlane Auto Emergencies Sdn Bhd.
"Fastlane is an ideal partner for this home battery delivery service because the company has an established telemarketing team which communicates with the public through a toll-free hotline number," said Mohd Azlan Ismail, General Manager of Century Automotive Products, during the signing of the MoU with its business partner.
The service is available to all car owners and does not require membership of any club. All that needs to be done is to call the toll-free number and a Century battery will be delivered to the address provided and assistance will also be given to install the new battery in the vehicle. There is no charge for the service and payments can be made by credit cards too (Mastercard or Visa).
Initially, the service is available only in the Kuala Lumpur, Petaling Jaya and Subang Jaya areas and deliveries can be made between 6 am and midnight, 7 days a week.
"We aim to deliver the battery to the customer within 30 minutes after the purchase is confirmed," declared Encik Mohd Azlan, adding that if demand is high, the service could be extended to 24 hours.