Land Rover Malaysia's Special Deal for the Disco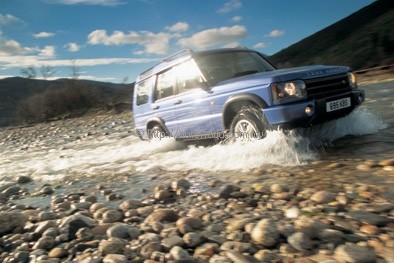 Land Rover (Malaysia) Sdn Bhd has introduced a range of innovative financing plans aimed at making the Land Rover Discovery Td5 model a more affordable and attractive option for those in the market for a luxury lifestyle vehicle.
Retailing at RM235,400 (private registration, on the road, without insurance), the Discovery Td5 is now available for as low as RM1,599 per month through a unique financing plan.
Alternatively, customers can choose from a straight line financing plan with 80% margin of finance at a rate of just 3.3% per annum. They will enjoy five months of free instalments, courtesy of Land Rover Malaysia.
All Discovery Td5 customers, irrespective of the choice of financing plan, can choose either a 3-year or 80,000 km free maintenance plan or a trip to Asia's first Land Rover Experience Centre at Kenting Yoho Resort, Taiwan. The recently opened specially constructed 4WD experience centre covers 65,000 square metres of off-road driving tracks that offer a new form of recreational activity for every day drivers and adventure enthusiasts who want to experience the thrill of 'real life' off-road four-wheel driving.
According to Land Rover Malaysia marketing manager, Syed Azlan Syed Bakhor, the flexible financing plans were developed with the needs of its target customers in mind.
"Many Land Rover customers are entrepreneurs and businessmen. The five months of free instalments arrangement should be particularly appealing to those who are awaiting incoming funds and disbursements but would like to enjoy the Land Rover experience in the mean time," he said, adding that the low monthly repayment plan was aimed at enticing first time buyers who were concerned with ownership costs.
"We are going all out to prove that the cost of Land Rover ownership is very affordable. The Discovery Td5 comes with a powerful yet economical 2.5-litre direct-injection turbo diesel engine. Being a Euro-2 compliant 'green' engine, it qualifies for a 50% discount on road tax," he said, adding that Land Rover Malaysia has been working hard to address misperceptions about the quality and reliability of Land Rover products.