Naza-Brabus Gallery Officially Opens in KL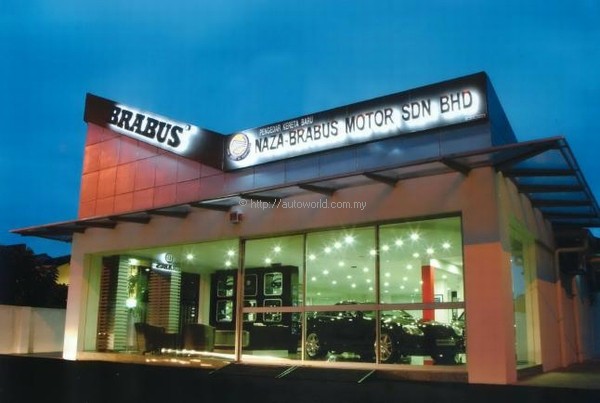 The cars bearing the Brabus badge are very exclusive and those who can afford them have the privilege of owning a car that is uniquely customized by the German company which has been in business since 1977. Like AMG, Brabus specializes in enhancing the performance of Mercedes-Benz cars although they also handle other marque.
Now Brabus admirers and owners have a special place in Kuala Lumpur to discuss their next purchase or buy lifestyle accessories to complement their cars – the Naza-Brabus Gallery in the Bangsar area.
The Naza-Brabus connection is not new and goes back to October 2001 when Naza-Brabus Motor Sdn Bhd was formed and given the exclusive franchise for Malaysia and Brunei. That the Naza Group was able to establish such a relationship is hardly surprising since the company has much experience in the luxury car business and is the leader in this segment in Malaysia today.
At the Naza-Brabus Gallery, which is in a renovated bungalow, the décor has been carefully chosen in accordance with the Brabus guidelines. Besides the showroom where the latest offerings can be viewed, there are also several rooms for discussions and a minibar to relax in while thinking not about whether one can afford the car but which colour to choose.
The Naza-Brabus Gallery was officially opened today by Dato' Mokhzani Mahathir, Executive Director of Naza-Brabus Sdn Bhd. In his address to guests, Dato' Mokhzani explained that 'Brabus is not a mere brand' and the new facility has been designed to reflect this.
"It's a symbol of a lifestyle, especially for those who aspire and have achieved excellence and distinction in their lives," he said.
During the showroom opening, three Brabus flagship models were also introduced – the SL55 K8, E270CDI-D4 and S350L-B9. The E270CDI-D4 is the cheapest at RM518,065 (without insurance)… and you probably don't need to know how much the other two cost!