Electronic Stability Control Saves Lives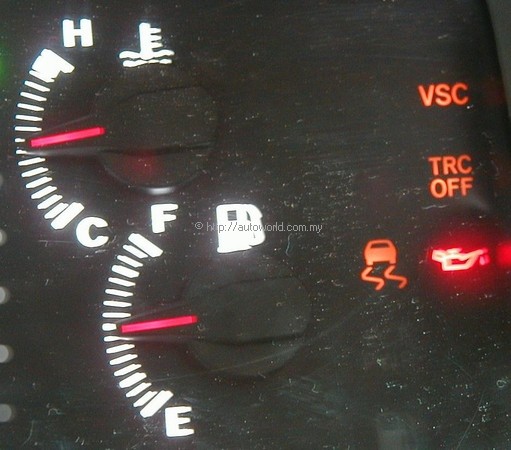 A global body of new research data from the world's top auto manufacturing countries confirms the effectiveness of Electronic Stability Control (ESC), a revolutionary active safety technology. The studies corroborate efforts by the US-based ESC Coalition and leading automotive safety experts to educate consumers on the benefits of ESC systems and the impact this technology has on improving the overall safety of passenger cars.
The five international studies from Mercedes and DEKRA Automotive Research in Germany; the Swedish National Road Administration, the European Accident Causation; and Toyota in Japan, provide significant data supporting the claims that ESC can prevent crashes and help save thousands of lives.
Extrapolating the data from these independent studies and applying it to the U.S. leads to the revelation that ESC would save between 5,000-8,500 lives annually. The details and implications of each finding are highlighted below:
Mercedes data indicates that the installation of ESC as standard equipment on all of its vehicles has resulted in a 29% in single-vehicle crashes and 15% fewer crashes overall. Based on these figures, the widespread installation of ESC in the United States could save as many as 5,000 lives and nearly $35 billion in economic losses annually. This study, which implements German government data, is especially significant because all new Mercedes vehicles are equipped with ESC as standard equipment.
DEKRA Automotive Research in Germany indicates a 27% reduction in serious loss-of-control crashes. It also reports that 37% of corner accidents are definitively influenced by ESC, confirming the Mercedes findings.
The European Accident Causation survey, conducted throughout Europe, shows that ESC had a positive influence on the total number of loss-of-control accidents.
Similarly, the Swedish National Road Administration study shows that ESC was found to reduce accidents with personal injuries. It goes on to recommend the implementation of ESC in new cars as quickly as possible and also advises consumers to choose vehicles with ESC, especially in countries with wet and icy roads.
A study by Toyota in Japan reports that vehicles with ESC showed a 35% reduction of single-vehicle crashes, which could save an estimated 6,000 lives annually in the United States, and a 30% reduction of head-on crashes, saving another 2,500 lives. The study also confirms Mercedes' conclusion that ESC is more effective in higher speed ranges when vehicle dynamics play a greater role and when the crashes that occur are more severe.
ESC systems in cars go by different names. Toyota calls its system Vehicle Stability Control (VSC) while Volvo refers to it as Dynamic Stability Traction Control (DSTC) and Nissan has Vehicle Dynamic Control (VDC). Honda also has its system called Vehicle Stability Assist in some models and the Porsche Stability Management (PSM) has certainly provided a way to tame the wild character of the 911 Turbo. A number of European carmakers call their ESC Electronic Stability Program (ESP).
While the systems are known by different names, they come from only a small number of suppliers such as Aisin-Seiki, Bosch, Delphi, Visteon, Denso etc. The systems are similar in hardware but each carmaker will have it customised for the specific model and its own dynamic philosophy.
How ESC works
The advent of electronic sensors on wheels and high-speed microprocessors for ABS in cars from the 1970s have made possible the introduction of a number of active safety features which stabilise the movements of the car.
Following ABS, the next thing was traction control system which detects when the wheels are spinning too fast to grip and applies braking force to slow them down till grip can be achieved again. It is especially useful on ice and snow, enabling the car to move forward in slippery conditions.
After traction control came ESC, which is a more 'intelligent' form of traction control. Besides wheel speed sensors, the system also uses other sensors to determine the stability of the car during cornering. It is programmed to identify different dynamic situations that indicate that the car is oversteering or understeering and the brakes on certain wheels at the front or rear are applied to generate opposite forces and neutralise the condition.
ESC is an important safety feature, as the research has now confirmed, although highly skilled drivers tend to dislike it as it is too 'intrusive'. In the same way that a rally driver sets his car to drift through a corner sideways and maintains control, a skilled driver would usually accept a degree of oversteer or understeer and be able to neutralise it. However, the majority of drivers will not be able to do this so what some companies do is provide a switch to disengage the ESC when it is not desired.
Like airbags and ABS, ESC started off in the more expensive models but it is now available even in cars like the Toyota Corolla Altis. This is because its cost has become lower as demand has grown, giving the suppliers better economies of scale to reduce unit costs.