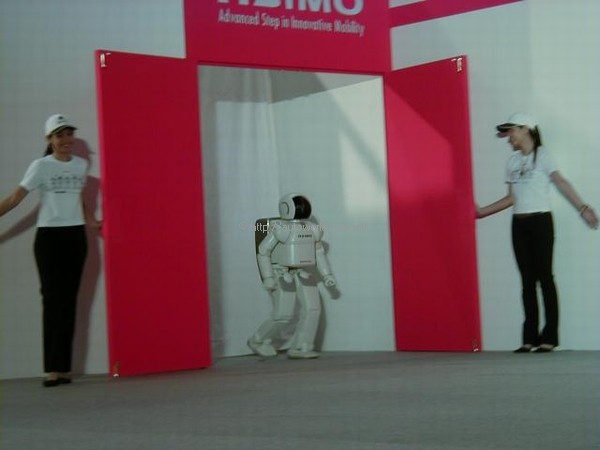 ASIMO, Honda's humanoid robot is going to be in Malaysia this month as part of an Asia-Pacific tour. The 1.2-metre tall, 52 kg, robot will be demonstrating its capabilities at the National Science Centre in Kuala Lumpur between January 11 and 13 as well as between January 22 and 26 at the MidValley MegaMall, also in Kuala Lumpur.
ASIMO is the result of the Japanese company's 17-year old program to develop such products for the benefit of the community. According to Seiji Kuraishi, President/CEO of Honda Malaysia, the program is complementary to Honda's developments in the automotive and power products business.
"With ASIMO – which stands for 'Advanced Step in Innovative MObility', Honda is taking up a new challenge in mobility. We aim to create a partner for people, a humanoid that functions in harmony with society," he explained.
The ASIMO that will be on show in Malaysia is smaller than the original and colossal 1.9-metre (about 7 feet) 'P1' which weighed 175 kgs when it was was introduced in 1993.
There are some 40 ASIMO robots already built, each having a power pack, magnesium skin and can walk at a top speed of 1.6 km/h. The most significant achievement has been to program the robot to walk up and down steps – something we human do easily but which is a major challenge for a robot with mechanical limbs.
Honda has been renting ASIMO to various companies and organizations for special events and foresees a time when such robots will be commonplace in reception areas to greet guests, guide them around and provide information. Rental fees are said to be around RM700,000 a year.
No, you can't get ASIMO at 2.99% H-P interest per month and pay back in 70 years as none are for sale! Mr Kuraishi said that the ASIMO program has an enormous R&D cost and the robots are therefore 'priceless'.