Advanced Driving Tips – Part 1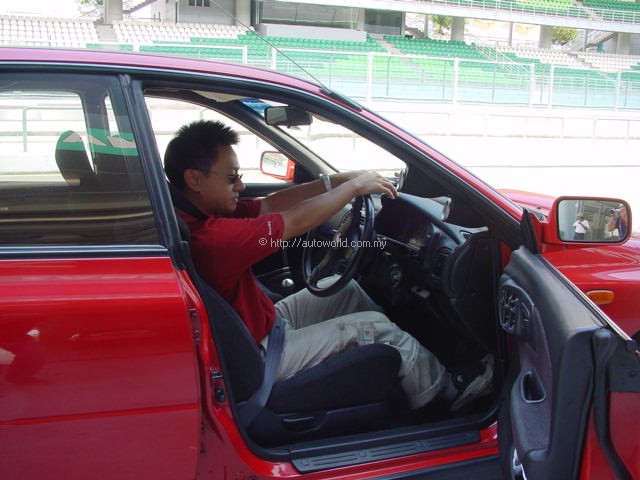 YS Khong, veteran race and rally driver, reveals the secrets that make the difference between being a winner and an 'also-ran'.
Part 1 – Gentlemen, please take your seats!
The importance of seating
My first instructor in racing was none other than Harvey Yap, the most famous Malaysian racing ace in the 70's and early 80's. He said, "When you are racing, it is your backside that feels the road." I remember these words very clearly, because the whole advanced driving class thought it was very funny! Harvey went on to explain that it is the small of the back that senses the sideways motion of the car and transmits it through the spine to our brains where it is processed. I am no expert on body parts, but I took this tip seriously, and I suppose my successes in racing and rallying may be in some way due to my 'backside', as Harvey put it.
We also learnt that the proper sitting position is vital for maximum control of the car. If, at any time you are not in full control, then you are not in the position to tap the full potential of the car, and therefore, you would be not as good as the next person who has more control than you. In the ideal sitting position, you should firstly be securely held in your seat with your hands and feet able to move freely and be able to reach all of the foot pedals and hand controls easily. This does not necessarily mean sitting very close to the steering wheel or moving the driving seat very far forward, because sitting too far forward can be restrictive to movement. Conversely, sitting too far backwards in the so-called 'boy-racer' style with the seat reclined really low and just the tips of the fingers being able to barely touch the steering wheel is another no-no!
A good driving seat with the proper back, shoulder and hip support would be a good investment. Good seats help to hold the body firmly during corners, this according better control. A footrest for the left foot also helps tremendously.
To be continue….