Kah Bintang Roadshow 2002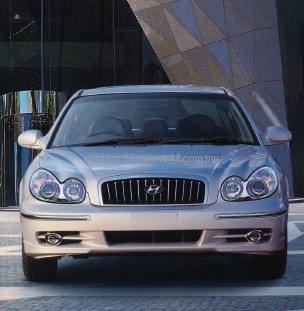 The Kah Bintang Road Show 2002 will be held from Monday May 20 – Sunday May 26 at the MidValley MegaMall complex in Kuala Lumpur.
Announcing this today, Kah Bintang Auto Sdn Bhd said that the two locally-assembled Hyundai models – the Sonata and Elantra – will be on display on the ground floor level and test-drives of the Sonata will be available.
The first 50 'early birds' at the show, co-sponsored by Castrol, each day will receive a special Hyundai gift (while stocks last, no purchase required) if they register at Kah Bintang information counter. Those with children will also be able to obtain free balloons. And of course, sales representatives will be on hand to provide information on financing packages available and if a visitor is convinced enough to buy a Hyundai, orders can be placed at the exhibition venue.
There will also be a service counter which will be offering the "Kah Bintang Service Campaign Pack" at RM199. It is applicable to Hyundai Sonata/Elantra as well as Honda models. This includes a 20-point check-up for the car, standard engine oil (or international branded semi-synthetic oil plus ATF), a set of spark plugs, an air filter, a fuel filter, and a free oil filter. There will also be gifts from Castrol and Kah Bintang for purchasers of the Campaign Pack.
Kah Bintang said that this event is the first of many others for the year and there will also be roadshows in supermarkets and shopping centres elsewhere.