Budget 2002: No Joy for Car-Buyers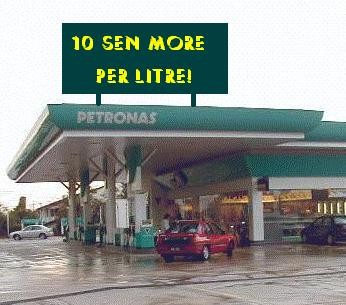 With 4 years to go before import duties for ASEAN-built motor vehicles fall to between 0 and 5%, one would expect the Malaysian government to begin phasing in a gradual reduction of duties so as not to create a sudden drop in prices in 2005.
However, this appears to not be the case as today's presentation of Budget 2002 by the Prime Minister contained nothing related to a change of import duties for 4-wheeled vehicles – except for car rental operators who purchase national cars. These companies will be able to buy Protons and Peroduas without having to pay excise duty.
Curiously, though, import duty on 'luxury motorcycles' – presumably the larger and more expensive models – has been slashed by half from 120% to 60%. The import duty on other motorcycles – presumably those with smaller engines – is reduced to 60% from the present 80% to 100%. This step, which is intended to benefit the lower income group, may also be dangerous for the country as it would allow motorcycles from China to be sold even more cheaply. Exports of motorcycles from China to Southeast Asia in recent years have grown significantly and have had a serious effect on the Indonesian market.
While nothing happened with regard to import duties for 4-wheelers, all motorists will find their fuel bills higher after midnight tonight. This is because the price of both petrol and diesel will be raised by 10 sen, the second time an increase has been made this year.
At RM1.20 per litre of premium-grade petrol though, our fuel prices remain fairly low by global standards and apart from Indonesia, are the cheapest in the region. Therefore, while motorists will groan for a while, it is unlikely that there will be increased demand for more fuel-efficient cars.
Responding to the increase in fuel prices, EON Managing Director Datuk Adzmi Abdul Wahab said that the company does not expect any change in demand for its cars. He went on to remark that 'on the whole, Budget 2002 has positive implications that provide for a conducive climate for the business environment to develop'.
"EON will continue to fuel the engine of growth by introducing innovative marketing strategies that will see consumers continuing to purchase Proton cars," he added.