Busy 12 Months Ahead for UMW Toyota Motor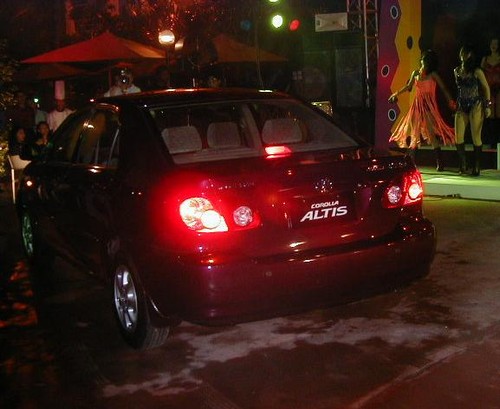 To most Malaysians, the big thing from UMW Toyota Motor is going to be the launch of the 9th generation of the Toyota Corolla, to be called the Corolla Altis. The additional name is taken from the word 'Altitudinous' which is intended to symbolize 'being at the top of the world as well as to signify Toyota's commitment to position this model at the pinnacle of passenger cars in its class.
Much is already known about the new Corolla Altis since the company has already been distributing catalogues and providing indicative prices, as well as having a dedicated website. No official launch date has been stated although it is believed that deliveries should commence before National Day.
"The new Toyota Corolla Altis has yet to be launched officially but we are already getting many orders daily and it is clear that many Malaysians have been waiting for this exciting new model from Toyota," said Wong Lup Hang,
Director of the Marketing Division. According to a source in the company, orders have already exceeded 1,000 units since booking opened in early May.
However, while the new Corolla Altis will be the highlight of UMW Toyota Motor's activities, the company also has a number of other big events planned. Speaking at a special media function in Kuala Lumpur tonight where there was a surprise preview of the new Corolla Altis, UMW Toyota Motor
Managing Director Dato' Michael Lim said that the other events would include the sponsorship of Toyota Team 2020 to New Zealand for this year's Eco Challenge; the Toyota Classics concert and also the Asian X-Games Qualifier. The latter event will be held in the first quarter of 2002 and Toyota is the presenting sponsor.
"Toyota's sponsorship of the Asian X-Games Qualifier is a clear indication of our commitment to advance an active lifestyle for our youth," said Dato' Lim.
He also touched on the participation of Toyota in Formula One, an activity which is being eagerly followed by everyone in the company. "From the marketing point of view, Toyota's participation in F1 will provide us with an exciting avenue to showcase new innovations and echnologies, many of which will also benefit our customers as they become incorporated in future models," he added.