42,000 Proton Perdanas Being Recalled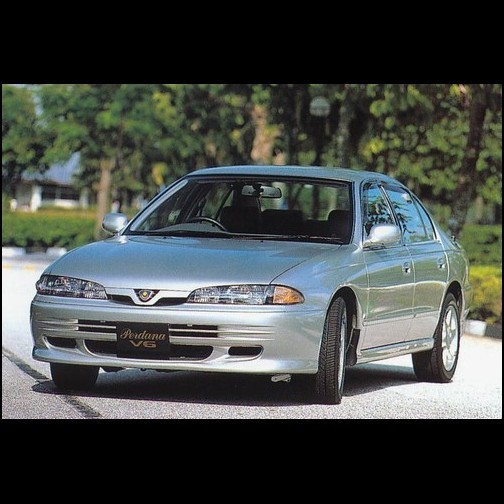 Proton has today announced the recall of some 42,000 Proton Perdanas (2.0 and V6 versions) for rectification and/or replacement of a part of the suspension system which is defective and could separate.
The recall has been initiated following information sent by Mitsubishi Motors Corporation which is also recalling over 230,000 units of the Galant, Emaraude, Diamante and Eterna models manufactured in Japan between March 5th 1992 and January 8th 2001.
The Proton Perdana, being an adaptation of the Mitsubishi Eterna, shares many components which are imported from the supplier which also provides components for the Mitsubishi models. As such, it is also affected by the recall.
Mitsubishi's official recall description describes the defect as 'water intrusion into the BJ [balljoint] of the lower lateral arm causes rust on the ball stud resulting in abnormal wear of resin bearing. Consequently, wear of ball stud and BJ case due to there [sic] metal contact may cause the ball stud to come off'.
Proton's statement on the defect carries a similar description but the company says that the effects of water intrusion could range from noisiness to separation of the balljoint, causing loss of control. Presumably, this condition could lead to an accident so it is clearly a serious matter.
The defect is not the first to affect the Perdana; last year, a dust cover on a lateral arm was also found to be possibly wearing out too fast and a batch of Perdanas had to be recalled although the number actually affected is believed to have been less than 500.
This time round, the recall covers every Perdana ever produced (up till March 2001) – the model was introduced in Malaysia in 1995 – although it is understood that the mode of rectification will be dependent on the findings of the inspection. If wear and rust are not evident, a sealant will be applied in the balljoint area to prevent water from getting in. There will be no charge for work and components related to this recall.
EON, which is the distributor of the Perdana, has made arrangements at its 200 service centres to assist Perdana owners to have the rectification carried out. According to an EON source, the work should take under three hours and Perdana owners can approach a special counter at each service centre for recall-related work. Owners are, however, advised to make an appointment if they can do so but would still be entertained if they cannot (priority will be given to those who have made an appointment). Enquiries can be made by calling the EON toll-free line 1-800-88-3003 or 03-7002388 or writing to customerservice@eon.com.my. Appointments can also be made via the toll-free line or e-mail.