Toyota Classics For the 10th Year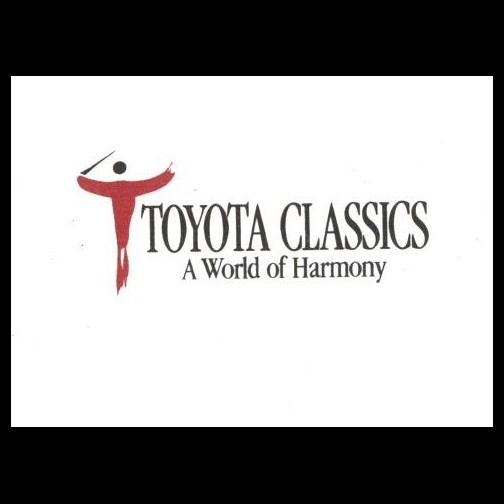 For 10th presentation of the Toyota Classics in Malaysia, the Nagoya Philharmonic Orchestra will perform at the MPSA Auditorium in Shah Alam, Selangor. The Toyota Classics, a series of live concerts presented by UMW Toyota Motor and Toyota Motor Corporation, have been enjoyed by Malaysians since 1990 when the New York Symphonic Ensemble gave the first performance in Kuala Lumpur.
The Nagoya Philharmonic Orchestra will be the third Japanese orchestra to perform in the Toyota Classics, the other two having been the Sapporo Symphonic Orchestra (1992 and 1994) and the Century Orchestra Osaka (1996). The 2000 Toyota Classics will be among the 120 performances that the Nagoya Philharmonic Orchestra performs annually. It is scheduled to perform in Malaysia on Tuesday, October 24th 2000 at 8 pm. Response was so great this year that the tickets were sold out within a week of advertisements appearing.
Besides Malaysia, the Toyota Classics will also be presented in Brunei, Singapore, the Philippines, South Korea, Vietnam, Thailand and Taiwan.
Apart from bringing live classical music to Malaysians, the Toyota Classics have served as fund-raising activities for charity. Each year, all the expenses of organising and sponsoring the orchestra are met by Toyota and UMW Toyota Motor and the gross proceeds – ticket sales and corporate donations – are passed on to charity. Since 1990, the total amount raised through the Toyota Classics performances has amounted to RM2.66 million.
Gross proceeds from this year's performance will be donated to Yayasan Budi Penyayang Malaysia and Darul Bakti, Sabah. Past recipients have included Rumah Ozanam; Rumah Keluarga Kami; the National Kidney Foundation of Malaysia; Hospis Malaysia; the Kiwanis Down's Syndrome Foundation; PEMADAM and the Shelter Homes in Petaling Jaya, Selangor and Seremban, Negri Sembilan; the National Welfare Foundation; Malaysian Red Crescent Society; Majlis Kebajikan Kanak-kanak Malaysia; Selangor Cheshire Home; Rumah Amal Cahaya Tengku Ampuan Rahimah; National Cancer Society; and the Malaysian Council for Child Welfare.
"Bringing in live classical musical performances by world-class orchestras and raising money for charity are expressions of our gratitude to Malaysians who have helped make Toyota and UMW Toyota Motor the successes they are today," said Dr Martin Wee, General Manager of UMW Toyota Motor's Public Affairs Division.