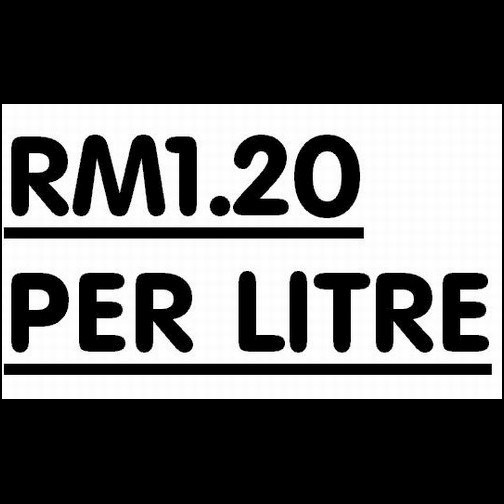 As widely expected, petrol prices will go up on October 1st (Sunday). The price of unleaded petrol will increase by 9.1% or 10 sen per litre to make it RM1.20 per litre in Peninsula Malaysia, RM1.18/litre in Sabah and RM1.19/litre in Sarawak. Although it is not known how this will affect the price of Shell V-Power, which has been retailing for RM1.25/litre, it seems likely that the Shell fuel will also increase by the same amount.
For unleaded regular petrol (RON92), the new price will be RM1.16 per litre while liquified petroleum gas (LPG) is up by 10 sen per kg (new price: RM1.28 per kg in Peninsula Malaysia) and diesel fuel increases by 5 sen per litre to become 70.1 sen/litre in Peninsular Malaysia, 70.4 sen/litre in Sabah and 69.8 sen/litre in Sarawak.
The increases are necessary as the government can no longer afford to continue with the present subsidy for oil in view of its sharp price increase globally. Earlier this week, prices rose to their highest in a decade at US$34.45 a barrel (RM130.91). As it is, the government has been spending over RM1 billion a year on fuel subsidies and allowing an increase in retail prices enables the subsidy to be reduced. The petroleum subsidy is expected to reach RM1.5 billion this year. In 1998, it was RM499.6 million and the year before RM228 million.
Malaysian consumers enjoy the second lowest petroleum price in the ASEAN region after Indonesia which also subsidises and controls fuel costs. But Indonesia is also raising its fuel prices the same day as Malaysia, increasing the price of a litre of premium petrol by 12% to 1150 rupiahs from 1,000 rupiahs(0.47 sen). Singaporeans pay the most for their petrol at the equivalent of RM3.29 a litre.