VW'S Lupo On The Way To Fuel Economy Record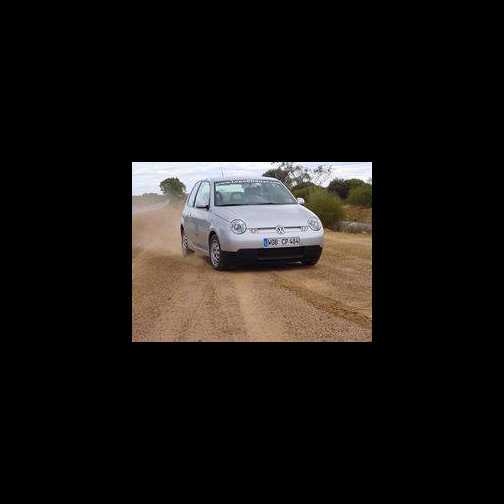 A Volkswagen Lupo with an advanced turbodiesel engine is well on its way to claiming the title of being the world's most fuel-efficient car as it makes its way around the world.
Representing one of the most unique endurance tests ever, the VW Lupo's "Around the World in 80 Days" tour began on May 16th, 2000 in Berlin, Germany. From there, the Lupo has been driven through parts of South Africa, Asia and Australia. Its journey is scheduled to end after 80 days, on August 3rd, back in Germany at VW's headquarters in Wolfsburg.
The most recent fuel consumption report from the endurance driver who stopped over in Washington DC last week showed that the car is averaging a phenomenal 34.4 kms/litre (97.1 mpg). Up to the US capital city, it had traveled 19,566 kms, more than half-way around the planet.
The North American stage of the Lupo's journey began early in June in San Francisco and continued via Los Angeles and Mexico City, Laredo, Dallas, Tulsa, Memphis, Atlanta, Gainesville, Miami and Jacksonville (Florida). After Washington DC, the Lupo moved on to New York before being air-lifted back to Europe to restart its road trip in London, setting its sights on North Africa, Spain, France, Northern Europe and finally, Germany.
All told, the Lupo's planned expedition will traverse the globe over 33,346 kms in 80 days – an idea based on the celebrated book by Jules Verne, "Around the World in 80 Days." Remarkably, the planned fuel consumption for this extreme test is just 1,200.1 litres, or an average of 27.9 kms/litre. If successful, it will set a record for the least fuel used by a car.
Relatively unknown to Malaysians, the Lupo TDI made history last year in Europe when it was introduced, becoming the first production car to meet the long-standing environmental challenge of being able to travel 100 kilometres on just 3 litres of fuel (or what is referred to as a '3-litre car').
A practical four-seater, the Lupo TDI uses a revolutionary high-tech Turbo Direct Injection diesel engine, claimed to be the world's most efficient combustion engine in production today. As the name implies, this technically advanced 3-cylinder engine uses direct fuel injection, whereby a precise mist of fuel is injected into the engine's cylinders via electronically controlled pump-injector units. From its displacement of just 1.2 litres, this powerplant is able to produce 44.9 kW/61 bhp and just as importantly, 103.25 lb-ft. of torque at just 1800 rpm.
The Lupo's engine also uses a turbocharger with variable blade geometry, a charge-air intercooler and various friction-reducing designs that have increased the efficiency of this engine to more than 40% – said to be an unsurpassed value worldwide for a passenger car.
Adding to this remarkable fuel performance is the Lupo's automated direct-shift gearbox with a stop-and-start function. This transmission offers the convenience of automatic shifting or clutch-free manual gear changes. In the Economy mode, the engine automatically switches off when the car comes to a standstill with the brakes applied and then instantly restarts when the accelerator is depressed. Additionally, the clutch is disengaged when the accelerator pedal is lifted, so that the Lupo coasts at engine idle speeds, thus saving even more fuel.
Yet another factor that enables such impressive fuel economy is the light weight of the vehicle. The doors, flaps and wheel-arch panels of this VW are made of aluminium and components of the suspension and axle assemblies are also composed of lightweight materials. Advanced aerodynamics keep the CD down to just 0.29 and low-friction tyres with silica in the rubber mix cut rolling friction to make an additional fuel-saving contribution.