NISCARE – Extra Benefits for Nissan Owners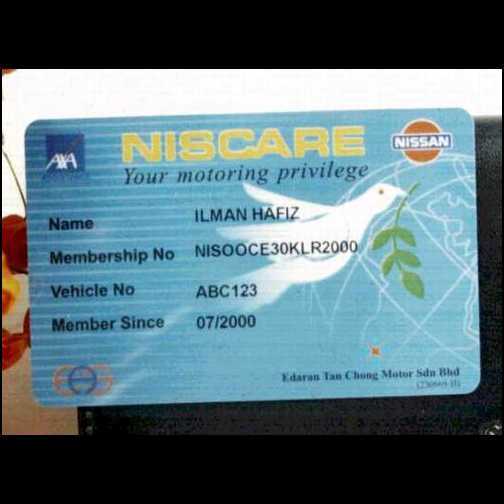 Nissan owners now get extra benefits from Edaran Tan Chong Motor (ETCM) in the form of an assistance programme that is offered free of charge. The new programme – known as Niscare (a brand name registered by ETCM) – combines the benefits and services of the existing Nissan Ownership card and an all-new Roadside Assistance Programme.
Available to all owners of privately-registered Nissan cars, Niscare has a team of 24-hour telephone operators who can provide assistance if and when they encounter difficulties while on the road. The operators, or tele-assistants as they are called, are multi-lingual and will assist in resolving the emergency.
Other services under Niscare programme include towing, repatriation of vehicle referral, hotel accommodation assistance referral, alternative travel assistance referral, medical referral and emergency medical evacuation assistance, transmision of information to next-of-kin/employer and also legal assistance referral.
"The Niscare Programme underscores Tan Chong's commitment towards our customers in terms of upgrading and enhancing Nissan customer care service," said Tan Hoe Pin, Deputy Managing Director of ETCM. "It allows Nissan car owners to enjoy all the existing privileges and services and more, giving them pace of mind wherever they may be in Malaysia. I believe it is one of the most comprehensive motoring privilege programmes offered by a vehicle distributor."
"More importantly," he added, "Niscare ensures that the owners' interests will be safeguarded and they are not taken advantage of, particularly in matters relating to service charges, in their time of distress."
Mr Tan revealed that the Niscare Programme is 'just the beginning' and said that the company is alreayd looking at enhancements for the programme. It is said to be part of ETCM's customer care philosophy – 'We Never Stop Trying'.