NEW ERA FOR VOLVO IN MALAYSIA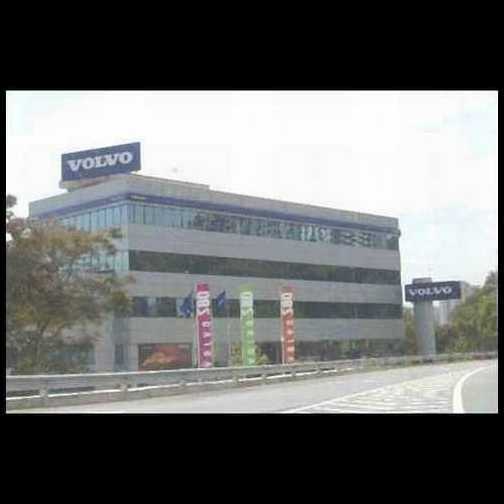 The launch of the new Volvo S80 this month represents more than just another new car that the Swedish company is introducing to this market. It marks the beginning of a new era for the company in Malaysia with a new organization and new approach to selling cars.
Firstly, the presence and role of a wholly-owned subsidiary of Volvo Car Corporation known as Volvo Car Malaysia Sdn Bhd (VCM) is now fully evident. VCM has been in existence since May 1999 but has not been publicised much because it has been busy getting its infrastructure established and focussed on the new product launch. Referred to as a 'sales company', its basic functions are the import and wholesale of Volvo cars to the local dealer, Federal Auto Holdings Bhd (FAHB).
"Setting up a sales company in a market is not new; Volvo has been doing it for a long time in other places and has found it to be a more efficient business structure," Lena Olving, Managing Director of VCM told Autoworld.com.my.
VCM's functions include sales and dealer operations, marketing, technical training, customer service, process implementation, parts distribution and pricing strategies. "We don't use the 'McDonald's formula' where a standard practice and process is applied globally because each market has unique features and requirements so it is much better for us to be right here and have an intimate understanding of what is happening," said Ms Olving of her organization which has mainly Malaysian staff.
Ms Olving said that FAHB was not pressured into giving up its previous role as franchise holder, importer and distributor. She said that the company, which has handled the Volvo franchise right from the start in the 1960s, understood the advantages of having VCM and had jointly submitted an application to the authorities.
"We established VCM not because FAHB has not been doing a good job; on the contrary, they have done well," emphasised Ms Olving. "As a manufacturer selling globally, we naturally have the knowledge and expertise of marketing which is broader than what our local partner would have and we can share this global competence with them by being here. At the same time, we can invest more time and money in building our brand which is of great importance to us in the long-term," she explained.
As before, Volvo also continues to have equity in FAHB and the present level is 16% with representation on the board. "With a stake in FAHB, we naturally would like to see it do well too!" she added.
With Volvo taking a more active role in marketing, there has been a quiet change in the company's showroom/ head office in Kuala Lumpur. The building, situated alongside Jalan Klang Lama, is one of only three car showrooms in the city that has remained in the same place since the 1960s. It has been renovated in time for the S80 launch and now incorporates an art gallery, cafe bar and theatrette. The showroom in KL is the first to be renovated and the bigger showrooms in other towns will also receive upgrading of an almost similar nature.
"These additional facilities complement our approach to selling Volvos and allow us to impress upon our customers Volvo's values," said Pang Cheong Yan, VCM's Marketing Director. "Even before we start to show our cars to customers, we want to make them comfortable and see a short movie that explains what we mean by 'Volvo for Life'. It's a 'phased approach' which gradually warms them to our products so that when we introduce the car, they are already positive towards it."
The arrival of the new Volvo S80 has also been given extra publicity by the 12-day 'Volvo for Life Festival' at Bintang Walk in Kuala Lumpur (for further details, please refer to our earlier report).