Nissan AD Resort – Millennium Special Edition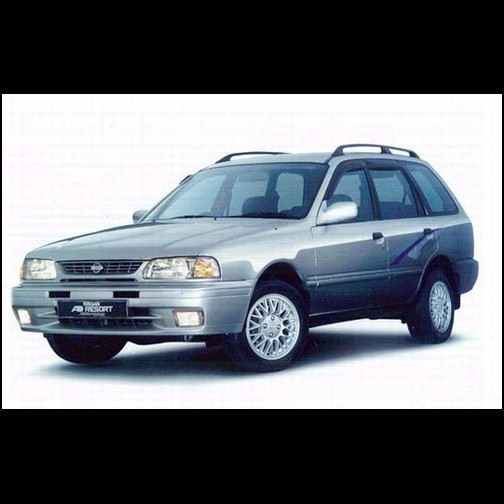 Since the 1990s and more so in this new decade, motorists have been wanting more uniqueness in their cars. It has something to do with the attitudes of the new generation and a desire for expressing individuality.
To cater to this need, Edaran Tan Chong Motor Sdn Bhd has produced a special edition of its popular Nissan AD Resort which it calls the 'Millennium Special Edition'. Only 80 units of this customised version will be offered "for the discerning few who value uniqueness and extra-special features that will truly make the car a collector's item", as ETCM presents it.
Dubbed "the ultimate embodiment of practicality and panache", the AD Resort MSE has a rather different look even though its body is the same as the normal version. Clever use of black-out treatment around the glass,
especially at the rear, subtly alters the profile to give a more aerodynamic image. A metallic finish is standard for this exclusive version.
The powerplant is unchanged, being the trusty Nissan GA16DS (single carburettor type) 4-cylinder 1.6-litre DOHC 16-valver that produces 70 kW (95 ps) of power at 6000 rpm. Both manual and automatic transmissions are
available but only the automatic gets power steering as standard while the feature is an extra-cost option for cars with a manual gearbox.
Reflecting the high-tech era that this new millennium will surely be, the interior features titanium finishing. The 4-spoke steering wheel has a SRS airbag to give the driver enhanced protection during a frontal collision while V-Kool tinting all round reduces heat transmission and glare.
Other special items in the AD Resort MSE include 185/60HR14 tyres on 14-inch alloy rims, a chrome exhaust trim and stone guards.
Pending price approval from the authorities, the AD Resort MSE has an estimated price (inclusive of insurance and roadtax) of RM75,800 for the manual version and RM84,000 for the automatic.