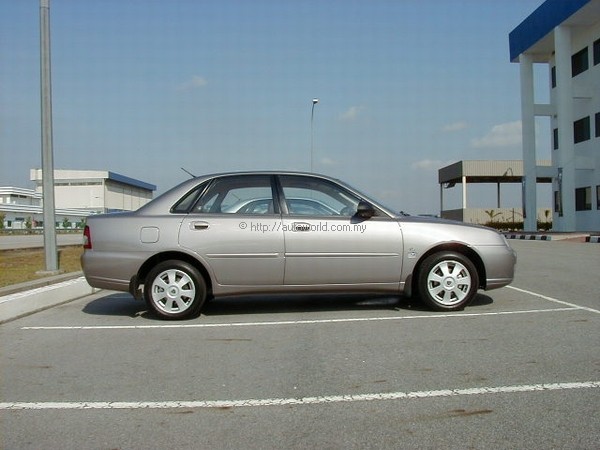 ---
A
REMARKABLE ACHIEVEMENT


Chips Yap of AUTOWORLD.COM.MY was among a select group of members from
the Malaysian media invited to the Proton R&D Centre in Shah Alam
on May 5th to have an exclusive briefing on the new Proton Waja. To
the information provided and the discussions with various Proton
engineers, we have added our own research to present what we believe
is the most detailed report on the planet. Not all aspects you will
read about in this report were confirmed by Proton and we have
indicated which details which are our own speculation, predictions or
assumptions.
Proton will not be providing detailed technical information for
another couple of months but be assured that AUTOWORLD.COM.MY will
bring the information to you as soon as it is available.

FAST
FACTS ABOUT THE WAJA:

+ Proton's own platform – no royalties to Mitsubishi
+ Three engine choices, two of them made by Renault
+ Strongest bodyshell ever offered by Proton
+ Meets 2003 European crash test standards
+ 105 mm longer than the Wira, 10 mm wider than the Perdana
+ Front and side airbags, plus ABS
+ Dual-pulley power window system – world's first
+ First use of plastic fuel tank module in a Proton
+ Prices expected to start lower than RM70,000

**********************************