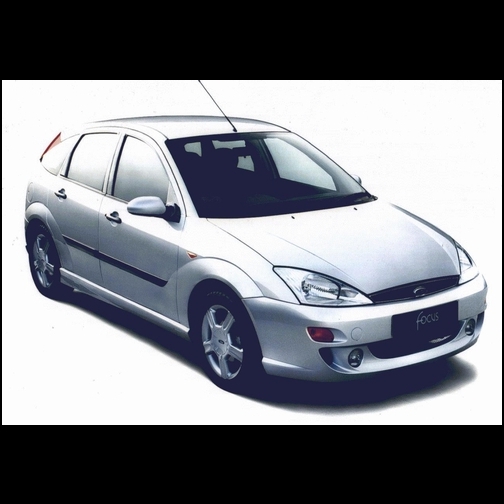 It is not easy to determine which vehicle is the most popular on the planet but Ford lays claim to having produced, on a worldwide basis, the greatest number of a single model – the Focus – in the first quarter of 2000. The company reported that it made 228,360 units, beating the Golf which its maker, Volkswagen, reported as having a volume 24,000 units less.
The popularity does not surprise Ford of Europe chairman Nick Scheele, whose region takes the most Focus cars: "I think the key thing about this success is it's not discount-driven but customer-demand driven," he explained.
Expanding on Scheele's explanation, Richard Parry-Jones, Ford Group vice-president of Global Product Development & Quality said: "It's that connection with customers in general that's largely responsible for Focus' global success."
"I think, in the past, we have perhaps not listened to the customer adequately," he said. "In the Focus, there was extensive customer insight research done – engineers connecting with customers in America and in Europe – and instead of the lowest common denominator approach, what the Focus represents and embodies is the highest common factor."
If Focus production and demand continue the way they are going, the company will end the year with the planet's most popular car as well as the most popular truck, the F-Series pick-up (which has held the title for many years just on North American sales alone).