This is a sterling example of a well-maintained Alfa GTV 1750.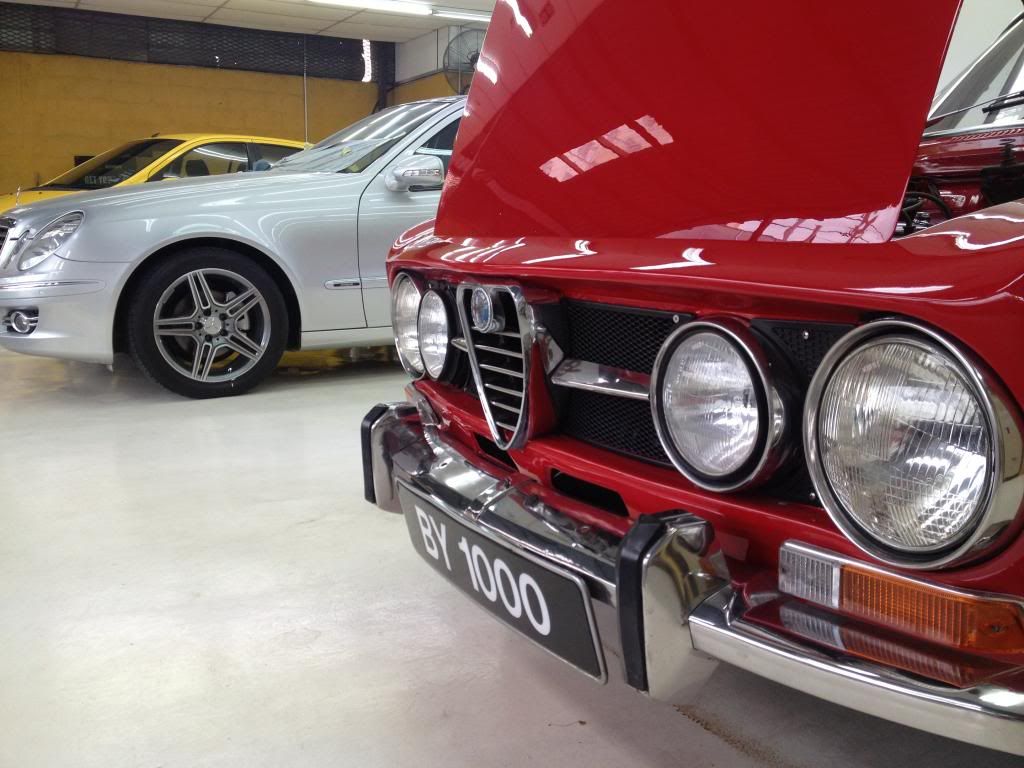 Instead of being a fully restored showcar stuck in a basement and serving more as an armchair showpiece, this 1970 classic epitomises the love and care that's been lavished to make this daily-driven beauty a REAL CAR....with all the signs of graceful aging.
The bodywork was brought down to bare metal for a proper respraying job (not restoration job).